If you've been going to showhomes and open houses, you may feel overwhelmed in making the big decision: should I buy an older home or build a new home?
When buying a home, deciding between an older home and a new build can be pretty tricky. If you've weighed the basic pros and cons, it's time to look at price points and the value that comes with each home type.
This article will dive deeper than mortgage rates and property taxes, and provide you with average purchase prices and costs that are easily forgotten about. Let's dive into which home type works best for your budget and your lifestyle.
The Cost of Building a Home
The prices of homes can completely change depending on various factors, including location, market value, customizations, upgrades, and more. For example, in Calgary, the average cost of a new construction home is $520,000. Besides your upfront costs like your down payment, traditional mortgage, insurance, interest rates, and property taxes, here are extra costs that you may need to consider when buying a new home.
Upgrades – Show homes typically include most of the potential upgrades. When you arrive at the design studio, you may realize that the standard features are not what you envisioned in your home. If that's the case, you will need to budget for your new upgrades. Some say a good rule of thumb is to expect your upgraded interior finishes to be around 12% of your home's base price.
Energy-Efficiency – New homes are more energy-efficient than older homes due to a number of reasons including the windows. Many new homes are built with windows that are multi-pane rather than single-pane, which can significantly decrease utility costs.
Land Prices – When you purchase a newly built home, you will notice the varying costs in properties based on their lot size or shape. In a showhome, you will typically see a map of the available lots and the price points of each. On average, homes in corner lots (pie-shaped) or larger lots will cost more than the other lots. When choosing your lot, you must weigh the pros and cons of each and decide which one best suits your needs.
Although there are other variables that affect the costs of buying a new home, these costs are the most common. Keep in mind that all of the listed costs may fluctuate based on the size of the house, the price of building materials, the market, or the home builders.
The Cost of Buying a Home
Buying an older home can be an excellent purchase or a costly investment. The average total cost of buying an existing home in Calgary is $485,482. Purchasing a home within that price range typically means additional expenses you will likely have to pay. For example:
Home inspection fee – When purchasing an older home, you should get a home inspection. This inspection process will tell you all of the potential risks or issues in the house. These fees can cost anywhere from $300-$550+ for complete home inspections.
Maintenance – The maintenance costs on existing homes can cost you more than anticipated. Some experts suggest you should save between 3-5% of your home's cost, or about $24,000 annually to pay for maintenance. If that seems high, it is. It factors in major repairs, which may be necessary for older homes. But don't go rushing out to speak to a new home builder just yet, average costs for routine maintenance are likely to be about $1000 a year. So, if your home doesn't require any major repairs, your annual maintenance fees are much more reasonable.
Roofing – With a variety of maintenance and major repairs that occur in an existing home, you can't forget about the roof! Calgary and Edmonton snowfall and hailstorms can decrease the life span of roofs significantly. The average home needs a new roof every 15-25 years. Depending on how old the home is, you may need to consider this sooner rather than later. According to Sunik Roofing, new roofs can cost between $5,400-$9,000 for asphalt shingles, $7,858-$14,412 for metal shingles, $12,00-$16,000 for wood and cedar, or $22,200-$37,000 for a slate roof.
As these are just three key points you must consider when buying an existing home, there are plenty of additional costs that you may want to consider.
Additional Factors that Affect Home Buying Costs
There are many factors to consider when purchasing a new build home or an existing home. The following are additional costs that you might want to think about.
Investment Journey
Buying a new home is one of the most significant investments that new home buyers ever make. Generally, all homes go up in value over time, and this is commonly evaluated with the terms: appreciate and depreciate. Appreciation refers to an increase in home value over time, whereas depreciation refers to a home decreasing in value over time. These values often fluctuate, depending on the current home market.
In an older home, you will have access to how the market has affected the home over time. You are taking more investment risk in a new home because there is no viable information on the home's historical value. On the other hand, as the community that your new build is in grows and develops, your home will likely begin appreciating.
Driveways
At times, new build owners want to upgrade their driveway to aggregate instead of standard concrete slabs, or existing home buyers want to re-do their driveway due to long-term use. These additional costs can be forgotten about, and they are not cheap! Driveway costs range from $600 to $18,000, depending on the materials and type of driveway you like.
Air Conditioning
Frequently, new homeowners like to have HVAC units installed in their home prior to moving in. The luxury of air conditioning can be added into a new home build, or an existing home. If you are looking for HVAC in your new home, consider that air conditioning can cost anywhere from $3200–$6000 to install.
The Most Cost-Effective Solution
To answer the big question," is it cheaper to build a house or buy one?", well, it depends. Buying a new construction home and purchasing an existing home may come at similar price points, but they can also come with alternative costs. Evaluating which home works best for you, is completely dependent on your lifestyle and what you value in a home. For example, if you value convenience and spending time with your family rather than repairing your home, you may be sold on a new build.
If you're still looking for more information on the differences between older homes and new construction homes, check out our blog: Buying an Old House vs. Buying a New House: The Pros & Cons You Should Consider.
Get the Best Bang for Your Buck with Shane Homes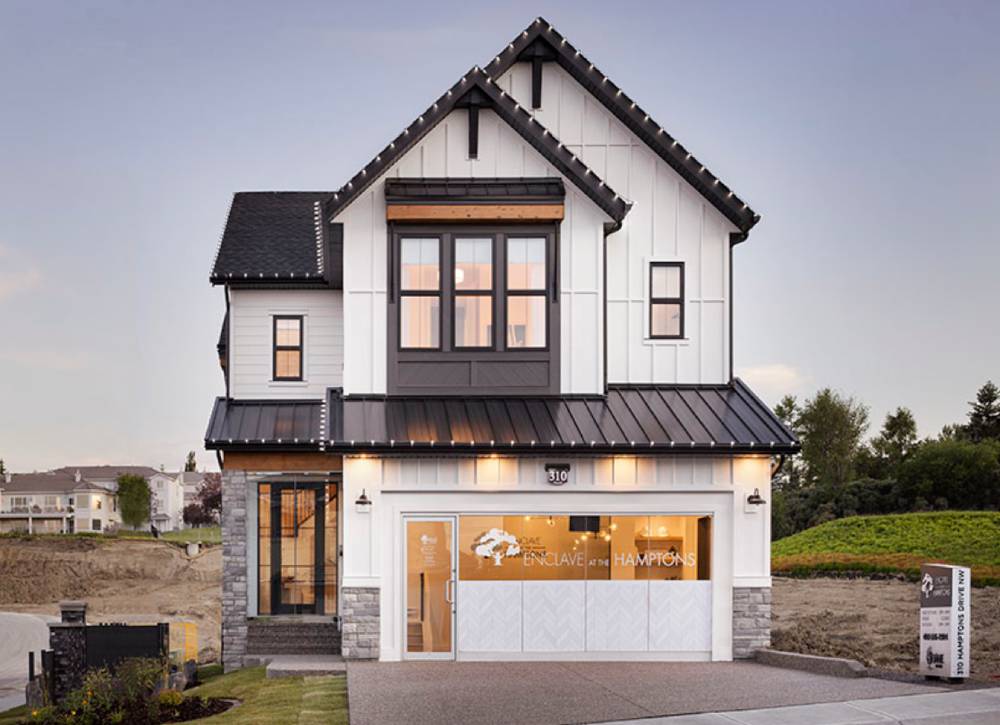 Have you made your decision yet? After weighing the costs between the two homes, you may notice that an existing home typically has more additional costs that new homes do not.
If you value convenience, saving money, and custom home solutions, buying a new home may be the perfect fit for you and your family. Discover exactly what you love in a house with the Shane Homes Build and Price tool. This tool allows you to browse through a variety of home types, so you can become one step closer to purchasing your own house and building your dream home.
Shane Homes offers a variety of duplexes, townhomes, condominiums, and single-family homes that you can choose from and customize. Start your home building process with Shane Homes. Contact us and purchase your own home today!