It's time. You're committed to buying a house for you and your family. Congratulations! Now you're faced with the tricky question: Do you want to buy an old home or a new one?

It can be a hard decision for home buyers as both new and old homes have a variety of perks and disadvantages. Are you looking for fresh new curb appeal, or are you looking for an established neighbourhood? With about 100+ questions to ask yourself, let's break down some basics so that you can decide the best option for you.

Buying an Old House vs. Buying a New House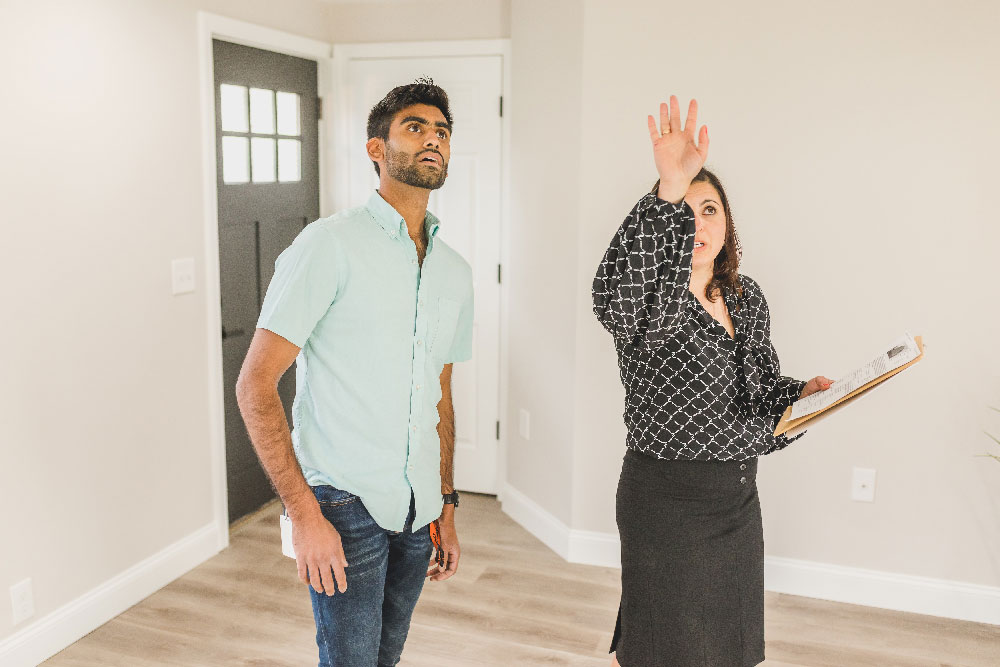 Becoming a home buyer is an exciting time in your life! Let's dive into the pros and cons of both new and old homes so you can get a better idea of what you want and need in a house.
Pros of Buying an Old House
Buying an older home can come with a variety of advantages; let's check them out!
Move-in time
Typically upon purchasing an old home, you can move in quite quickly. This may relieve stress if you need to leave your previous home in a timely manner.
Established neighbourhood
Living in an established community has a variety of advantages. These may include the absence of early morning construction, established schools with good reputations, paved pathways, and more. When you build a home, you will typically live in a brand new neighborhood that is less developed.
Mature Landscaping
Having beautiful large trees in and around your home can make your space feel private and peaceful. Some of the enormous spruce and evergreen trees commonly seen in your city can take 20+ years to grow. In a new construction home and community, you won't see major landscape growth for many years.
Renovations
If you want to save money, you can purchase a cheaper used home and renovate it according to your wants and needs. However, keep in mind that this process takes a lot of time and you might come across unexpected costs along the way!
Location
Living in an existing house may increase the chances of you living closer to the core of the city. As the city expands, new homes are being built on the city's outskirts, leaving the older homes much closer to major roads, shopping centres, and downtown.
Pros of Buying a New House
From that new-home smell to your customized dream home, new houses have many advantages.
Customizable Floor Plan and Finishings
When you build a new home, you have the creative control to customize your home the way you want. From finishings to floor plans, you can move walls, change countertops or customize your new space however you'd like. Move into your home worry-free rather than living in a home throughout renovations.
Energy-Efficient
New homes are more energy-efficient than older homes due to a variety of reasons.

Energy-efficient upgrades – New homes are built with multi-pane windows, reducing utility costs by up to 50%. On top of that, most modern appliances are built to consume less energy.
Build Quality – When your new home is built, new and high-quality materials are used. These materials are often guaranteed to function at a high level over several years.
Energy Efficient Requirements – In Alberta, energy codes have been put in place to try and reduce energy consumption. These energy codes have ensured that new builders are installing efficient furnaces, wall insulation, pipe insulation, and more.

Minimal Maintenance
Upon moving into your new build, you will have minimal maintenance to do. Everything from the piping, electrical and appliances are brand new and won't require servicing or repair for some time. Plus, if there are needed repairs, your new home warranty should cover it! Moving into your home and relaxing in a clean new environment is a huge benefit to building new rather than buying old.
Up-to-Code
As a house gets built, the contractor has to ensure that they are staying up-to-code. These codes are enforced from the day that the ground is dug up to the day you are handed your keys. Staying up-to-code is not a new procedure, but with every year, the codes become more safe and effective.
Home Warranty
Warranty plans are put in place to help you feel secure in your home and allow you to trust the homebuilder. For example, Shane Homes provides a one-year warranty package for protection against defects in materials and workmanship. Beyond this warranty, you also receive a 10-year warranty for additional structural items. This protects you and your family and may save you costs further down the road.
​Becoming a home buyer is an exciting time in your life! Let's dive into the pros and cons of both new and old homes so you can get a better idea of what you want and need in a house.
Cons of Buying an Old House
Unfortunately, buying an old house comes with some additional disadvantages for home buyers.
Repairs
When buying an older or resale home, repairs may come at a high cost. From plumbing to electrical, there may be a lot of unknown work involved.
Upgrades
As you step into an older home, chances are, the appliances, including dishwashers, refrigerators, washers and dryers, and more, may no longer work at their full potential. These upgrades can be costly for new homeowners. The average costs of appliances can dramatically increase the budget that you create. For example:

These prices vary, and all depend on your style and preference for the upgrades that you want.

Inspections
The most crucial step when buying an older home is the inspection process. As beautiful and perfect as the house may seem, what lies within its bones may surprise you. This con must be considered, as you may fall in love with a home, but find out that it is infested with bugs, has poor support, cracking in the foundation or more.
Competition
Once you have met with your real estate agent and decided to purchase an older home, you may have to enter into negotiations. If a house has a lot of traffic or potential, you may have to increase your budget to outbid other buyers.
Old School Designs
From layout to carpets, kitchen and overall floor plans, older houses have a very different style than you would find in a new build. Now, this isn't necessarily a negative if you like the old-school style, but overall, it may not be what you are looking for, especially for resale purposes.
​Cons of Buying a New House
New home builds have some cons that may be a deal-breaker for you. Here are five potential drawbacks to buying a new home.
Long-Term Construction
Buying in a new community can mean living with construction noise for a while. From Monday nights to Saturday mornings, you may hear drills, hammers, saws, and more. When this happens, remind yourself that the price of your home will increase with every hit of the hammer!
Suburbs
Calgary and Edmonton are very established cities. With hundreds of communities; building anywhere near the center is impossible unless you are tearing down an existing home. Most new builds are built in new communities on the edge of the city. Living in the suburbs has its challenges, including long commute times and lack of access to certain amenities.
Lack of Character
If your personal home design preferences include character homes with a lot of history, a new build home is probably not the move for you. However, building a home is a great option if modern finishes and floor plans are what you desire.
Build Time
On average, it takes 8-10 months to build a new home, but you are never certain of the possession date until almost the month before. This unpredictability can be challenging if you are renting or trying to sell your current home.
Upgrade Costs
When purchasing a new home, you must keep in mind that the cost of upgrades can add up, and can become a larger expense than you had planned for. If you're looking to add additional upgrades like high-end blinds, alternative cupboard designs, heated flooring etc., you can expect the price of your home to increase (we cover more additional costs below!).
​
The Most Cost-Effective Solution
Buying a new home and purchasing an older home may come at similar price points, but they also come with different costs.
The Price To Buy a New House
The prices of homes can completely change and alter depending on various factors, including location, market value, customizations, upgrades, and more. Besides your average mortgage, insurance and tax costs, here are additional costs that you may need to consider when buying a new home.
Landscaping – Your Homeowners Association may have rules that stipulate that you must landscape your property within a specific amount of time. On average, landscaping can cost anywhere from $1,000-$50,000 in Calgary (unless you can do it yourself!).
Upgrades – Show Homes typically include many of the potential upgrades. When you arrive at the design studio, you may realize that the standard features are not what you envisioned in your home. If that's the case, you will need to budget for your new upgrades. Some say a good rule of thumb is to expect your upgrades to be around 12% of your home's base price.
The Price to Buy an Old House
Buying an older home can be either an excellent purchase for you or a costly investment. Although purchasing an older home may have alternative perks that you like, the price may turn you away. Let's look at some hidden costs of buying an old house.
High energy bills – Without the upgraded technology and innovative materials of a new build, older homes may cost you more due to the lack of energy-efficient appliances and effective insulation.
Home inspection fee – These fees can cost anywhere from $300-$550+ for a full home inspection.
Renovations – If you purchase an old home you will have to pay for any required repair costs. Broken or malfunctioning appliances and utilities will not be covered by a home warranty.

How Shane Homes Can Help You Buy The Home of Your Dreams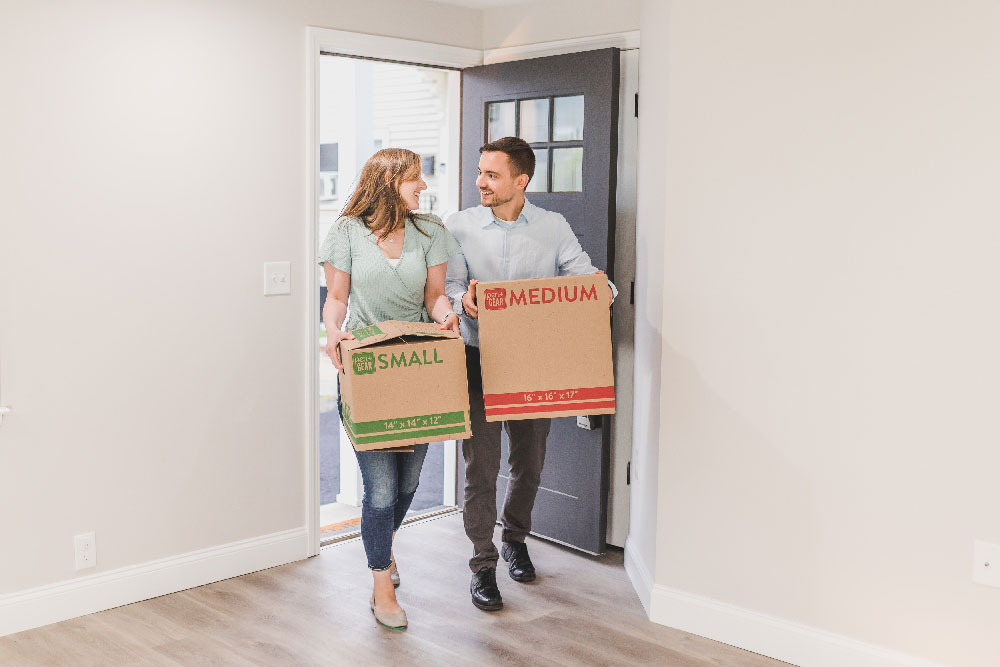 Buying the home of your dreams should make you excited! If you have decided to purchase a new home, contact Shane Homes. At Shane Homes, we eliminate all hassles and work with you directly to build your dream home.
Curious to learn more about what new homes have to offer? Check out our build and price tool to discover all the floor plans, house types, and neighbourhoods that you can soon call home.

You're ready to be a homeowner! Let us help you build the perfect home for you and your family. Contact Shane Homes today!