It's home-buying time! Buying your first, or second, or maybe even third home is exciting and can be a lot of fun, but it requires you to know a ton of information. You need to learn and know about mortgages, tax credits, home builders, home designs, and so much more. This 101 list of must-know home buying tips will guide you through your entire buying and building process and will hopefully make some of your decisions a little easier.

Discover 101 home buying tips that will help answer some hard-hitting questions that you need to ask yourself!

Mortgage-Related Tips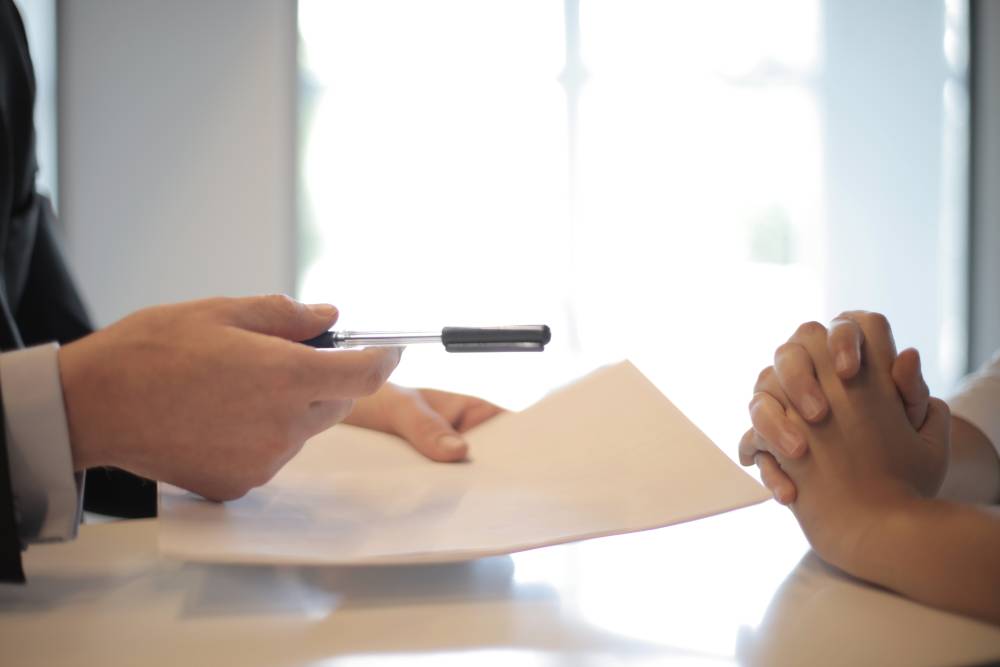 These mortgage tips will help make the process of obtaining a mortgage a little easier.

1. Use a Mortgage Calculator
Before you begin your home buying process, use a mortgage calculator to see an estimated amount that you can spend on your new home. There are a variety of calculators available on Google, like the one on the mortgage calculator website.

2. Know the Difference Between Pre-approval and Pre-qualified
Discover the difference between pre-approval and pre-qualified before meeting with your mortgage lender. The main difference is that pre-approval is a guesstimated price of how much you can afford based on your credit history, whereas pre-qualified is an estimated price of how much you can afford to spend without providing a credit history. Pre-approval is more legitimate and exact than pre-qualified.

3. Get Pre-Approved by Your Mortgage Lender
Ensure you are pre-approved for a mortgage loan prior to home shopping. This will allow you to realistically house hunt and discover what you can afford based on your income.

4. Consider Spending Less Than Your Approved Mortgage Rate
Spending less than your pre-approval estimate can help you budget for additional expenses you might have and have yet to discover. This may include furnishings, home repairs, or other features that you would like to add after you have moved in.

5. Understand The Difference Between Mortgage Types
Develop a strong understanding of the different mortgage types and options available (conventional loans, variable loans etc.). This will allow you to understand mortgages before you meet with your lender and help you decide which type of mortgage works best for your lifestyle.

Money-Related Tips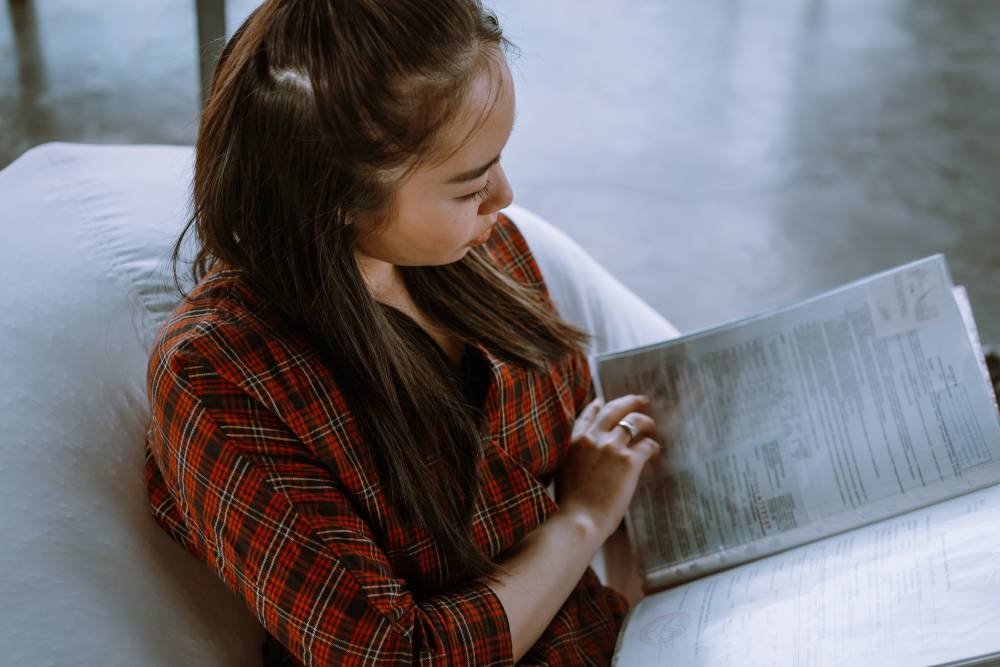 A home is likely the most expensive purchase you'll ever make. Here are money-related tips that will benefit you throughout your home buying or building process.

6. Tax Credits
Ensure you are aware of the different tax credits available in Canada. For example, you may have home accessibility tax credits and a first-time home buyers credit that will benefit you financially. For more information about the available tax credits, you can visit the Government of Canada website.

7. Ask Your Advisor About Property Tax (GST)
All neighbourhoods have different property taxes. This amount depends on several factors, such as location, density, and nearby amenities. It's best to gain an estimated idea of how much you will be spending on your annual property taxes to budget accordingly before purchasing your new home.

8. Maintain Your Credit Score Throughout Your Building Process
Although your bank or lender may initially approve you for your mortgage, they still need to provide a final approval closer to your move-in date. If you gain pre-approval, do not go into debt elsewhere or spend your money on any big purchases that can impact your credit.

9. Ensure Your Monthly Mortgage Payments Are Feasible
Along with paying less than your mortgage approval rate, ensure the monthly mortgage payments that you will be paying are achievable based on your income and spending habits.

10. Budget for Move-In Expenses
Do not forget about your move-in expenses. If you need a moving truck to transport your current items or you need to purchase new furniture or appliances, ensure you budget for these extra moving expenses.

11. Shop Around for the Best Interest Rate
Interest rates can vary between different mortgage brokers, so make sure you shop around and discover the best interest rate that you can afford.

12. Buy Proper Home Insurance
Once you move into your home, ensure you have the proper insurance coverage on your home. If you live in a low-grade area, consider flooding coverage, especially in the winter months.

13. Deal With Existing Debt Before Your Home Purchase
When you are approved for your mortgage, you must provide all of your credit and spending history. If you have excessive debts, you may not be pre-approved until they are paid off.

14. Understand the First-Time Home Buyer Incentive
The home buyer's plan has a variety of different incentives that may help you and your family. For example, In Alberta, first-time homebuyers are given the option to put down a down payment of 5%. Understand what this means for you, and if this is an option you would like to consider for your mortgage.

15. Understand the Utility Costs Before Purchasing Your Home
Be sure that you have a deep understanding of how much you may be paying for your utilities. This will allow you to budget accordingly without facing any detrimental financial consequences.

16. Take a Hard Look at Your Budget
Make sure you look at your budget as a whole. Create a financial plan and stick to it to ensure you don't go broke over purchasing your new home.

17. Budget For New Furniture
Ensure you have money set aside for any additional furniture that you have yet to purchase. Furniture can be quite costly, and you don't want to limit yourself to buying furnishings that will break or wear quickly.

18. Create a Monthly Budget
Once you understand all of your expenses, create a monthly budget that you can stick to. This will help you save for any additional expenses that arise in the future.

19. Budget an Emergency Fund
Ensure that you have an emergency fund in case something unexpected happens. This can be within your home or if your car breaks down or you have a personal emergency. Creating this fund will allow for a financial cushion in hard times.

20. Put as Much Money Down as You Can
Unless you are using the first-time homebuyer incentive, try to put as much money into your down payment as possible. This will allow you to pay a minimum price each month and will benefit you in the long run. Make sure you still have enough money left over in your emergency fund though!

21. Buy Low in Hopes of Selling High (If You Can)
Before you purchase, ensure you are spending an appropriate amount on your home. Try to find a home that costs less and has the potential to increase in value over time. Being the first in a new community, may be an excellent choice!

22. Buy the Most Affordable House in the Nicest Neighbourhood
Don't buy the most expensive home in the community, as you are likely to have trouble finding a buyer when it comes to selling.

23. Don't Over Do It With Upgrades
The cost of upgrades can easily run away on you. Be sure you differentiate between the "must-haves" and the "nice-to-haves" and upgrade things that you see as a necessity. Ask your Interior Designer for suggestions on where you should splurge.

Connection-Related Tips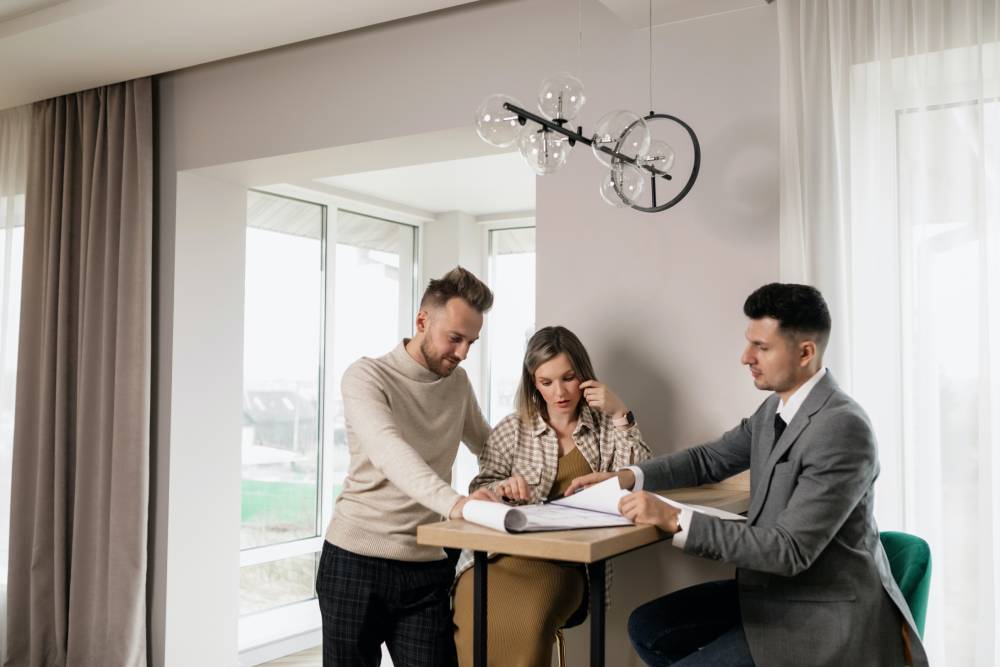 Throughout your home buying process, you will meet with a variety of different real estate professionals that all have a significant role in your home building and buying process. Consider these connection-related tips for your home buying journey.

24. Connect with a Professional To Assist You With Your Purchase
When you purchase a home, connect with a Shane Homes Area Manager that knows the community you want to live in. These experts have all of the information you need and are an excellent resource for any questions you may have.

25. Connect With a Reliable Lawyer
Typically, homeowners will use the same lawyer that they've always had when buying homes. This is because they trust and know that the lawyer is looking out for everyone's best interests. So, find a lawyer that you enjoy working with and that suits your needs. Don't forget to save up for your legal fees! Alternatively, some home builders, like Shane Homes, cover your legal fees provided their lawyer is utilized in the purchase.

26. Pick a Home Builder that Meets Your Needs
With a variety of home builders in Calgary, ensure you pick one that meets your needs. This also includes choosing a builder who cares about your home and is just as excited as you are about building your dream home.

27. Connect With a Lender That Cares About Your Journey
It's important to choose your lender wisely. They can make or break your homebuying journey. Try to find a lender that you can connect with on a personal basis, one who will advocate for you and will work with you to hammer out the best terms for you and your unique life situation.

28. Meet With a Knowledgeable Design Team
When you pick out your home's design aspects, ensure you choose a knowledgeable design team. At Shane Homes, our design team will provide you with excellent advice to help you design the home of your dreams.

29. Do Not Work with Lenders, Builders or Real-Estate Agents That You Don't Trust
Ensure the builders, real estate agents, and lenders you choose to work with are reputable and trustworthy. You may want to check out reviews to learn more. Buying a house is an extremely emotional purchase,, and you want to be sure you're taken care of during the process.

Community-Related Tips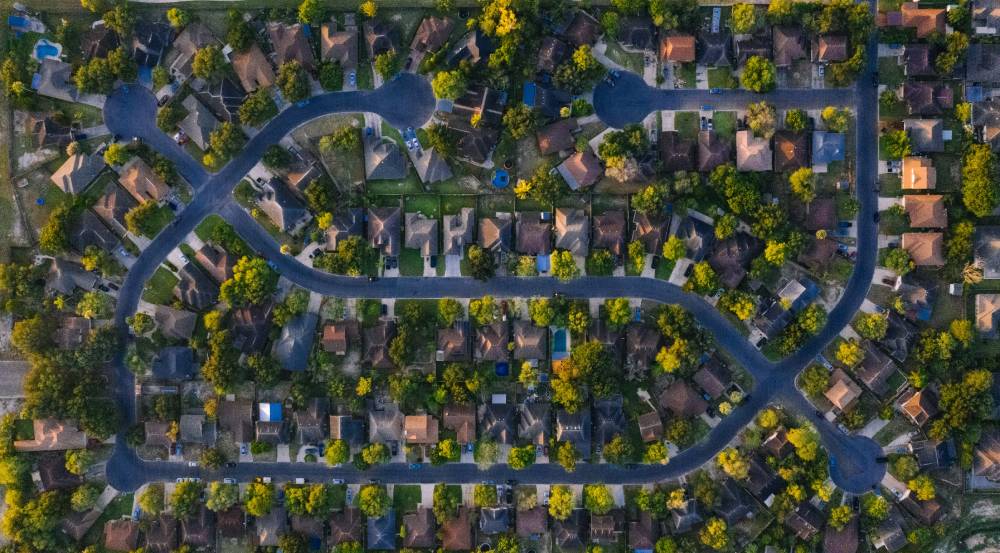 Finding a community that suits you and your family is extremely important. The following are tips to help you consider your wants and needs in your new community.

30. Do Your Research to Find an Area That You Like
Ensure you buy in an area that you know is safe and growing. Neighbourhoods with poor reputations can make it challenging to sell your home in the future, and you may not like the community once you have moved in.

31. Think about the Future of the Neighbourhood
Prior to purchasing in a community, do some digging. It's important to understand what future development in the community, and around the community is planned. You can look through city records, speak to your area manager, local real estate agents, and talk to community members.

32. Learn if Your Community is Mainly Renters or Owners
Ensure you check to see what your community feel like, so you can know your neighbours.

33. Look into Schools Within the Community
In a new community, ensure you know if there will be any schools close by. Schools are a great asset for the community and can increase the value of your home over time.

34. Understand Development Plans for New Communities
Ask your developer or area manager about the plans for the community. Understand that new amenities, schools, close transportation and various facilities can boost the price of your home over time.

35. Join the Community Facebook Group
Neighbourhoods often have local conversations about current issues or updates within the community. Joining these groups will allow you to stay up-to-date on the area's strengths and challenges, as well it may bring features to light that you hadn't even considered.

36. Analyze the Property Value of Your Community
Understand how the values are going up or down in comparison to the city average. If you notice they are progressing at a slow rate or declining at a greater than average rate, you should explore this more.

37. Understand if Your Community has Mandatory Fees
Double-check if your community requires you to pay mandatory fees. Communities with specific amenities like lakes will require you to pay regardless of whether you use the amenity or not. Make sure you understand the obligations and the value of these fees.

Home Location Tips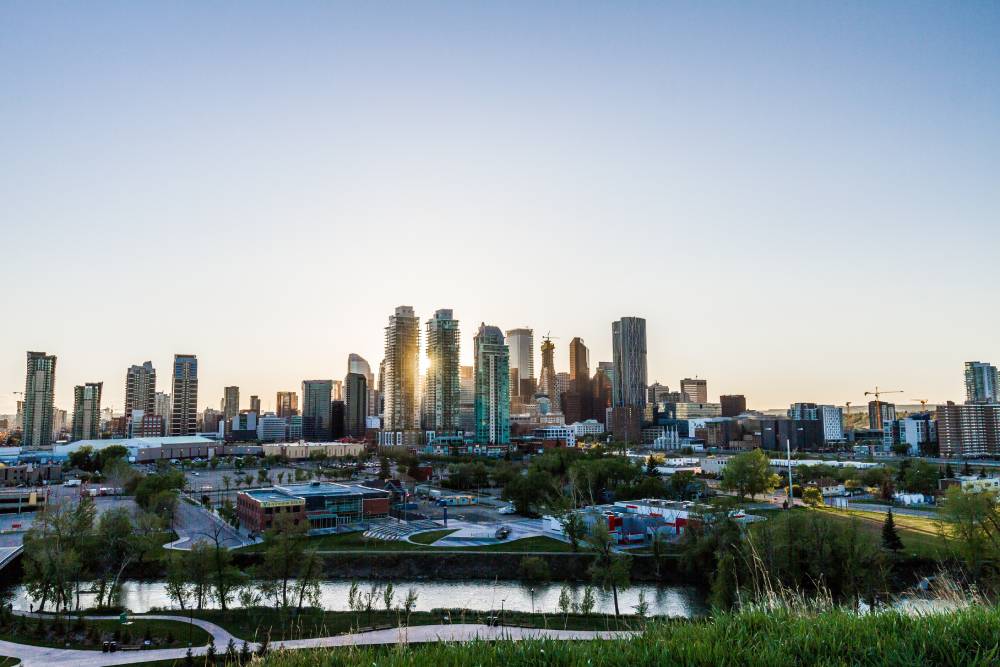 Finding the location that best fits your day-to-day lifestyle is very important. Since you will be residing in your home for a long while, you want a home that meets your needs. Consider the following tips when you decide where you would like to move.

38. Consider the Commute to Work
It might be important for you to move to a location that is close to your workplace. If you live somewhere across the city, anticipate the additional time you will spend commuting and the cost of gas you will be spending.

39. Do your research on Flood Plains
Flood risk homes can boost your insurance costs and, worst of all, run you the risk of having flood events in the future. To check if your home is in a flood plain in Alberta, you can check the City of Calgary website.

40. Note Which Way the Front Door Faces
Strategically buy a lot that faces a direction you like best. A popular opinion is buying a south-facing lot where your backyard faces the sun all day long. If you enjoy the sun in your backyard all day, can you put up with the snow and ice on your driveway all winter long due to shadows?

41. Check to See if Your Community is Under a Flight Path
Check the City of Calgary website to discover if your neighbourhood will have air traffic noise, then decide if this is something you would like to live with.

42. Consider What's Behind Your Home
Consider what your home backs onto. Ensure you are happy with your view, whether it is trees, a creek, other houses, or maybe it doesn't matter to you.

43. Check to See if There are Any Easements on Your Property
Check the current Real Property Report (RPR) and title to understand any easements that might exist on the property that could impact your future plans

44. Consider How Far You Are From the Highway
If you do a lot of commuting, ensure you are near a highway or major road to help make your driving time more efficient. However, being too close to a highway could result in noise.

45. Consider Street Parking for Guests
If you are often a party host or have multiple cars, ensure there is parking outside or nearby your home.

46. Live Close to Emergency Services
Make sure you know where the nearest emergency services are in your community. This will put your mind at ease, and in some cases, if you live close to a fire hall, your insurance may be cheaper.

47. Ensure You're Aware of Gas and Utility Lines in and Around Your Property
Make sure you know where any gas or utility lines are located and make sure they are marked. This may impact your future plans of planting trees, putting in driveways, accessory buildings and more. In Alberta, you can contact Utility Safety to ensure you know of the whereabouts of these lines.

48. Evaluate the Test Walk Score
Discover what your test walk score is in your new community. This score will provide you with information on how far shopping centres or grocery stores are based on walk time. It will also provide information about nearby train stations or bus stops.

Tips Related to Your Homes Layout and Lot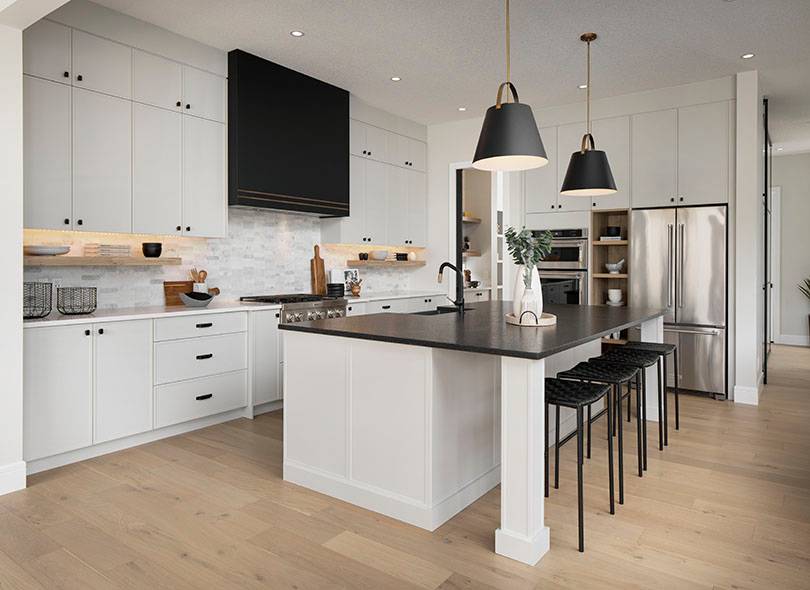 If you are building your home, here are tips that will help you decide what your must-have layout and lot features are.

49. Consider if You Want a Garage
Once you understand what outdoor parking space you have, strategically think about which garage-type best fits your needs. If you have one car, you may want to consider a single garage; if you have two or three daily vehicles, you may opt for a double or triple car garage.

50. Decide Which Lot Accommodates You and Your Family Best
Upon choosing which lot you would like to purchase, evaluate the surrounding area and the size of the lot. If you have kids and pets, you may want to consider a corner lot with a large backyard to have more space for outdoor activities.

51. Decide How Many Bedrooms You Want
If you are planning to have children, or have many hobbies that require more space, decide how many rooms will best fit your growing family. It's better to plan for more rather than having less space.

52. Consider the Amount of Bathrooms You May Need
Most homes come with at least one bathroom on the main floor, and in two-story homes, additional bathrooms are typically upstairs. If you have a large family or you are a constant party host, you may want to consider adding more bathrooms to accommodate the needs of your family or guests.

53. Consider Where You Want Your Laundry Room
In modern homes, the laundry room is typically upstairs near the bedrooms. Discover if you like having the location convenient or prefer it on the middle or basement floor to help reduce noise when you are using it.

54. Consider if You Want Your Basement Developed
Basement development is often not included in the initial home purchase price. Some families decide to develop their basement right away, but some believe they may not use their basement and decide to upgrade later down the road. Developing your basement with the rest of the home build is significantly more convenient, and you can then roll the cost of the basement development into your mortgage.

55. Decide What Type of Landscaping You Want
Builders typically have landscaping companies and references ahead of time; if you decide to use their recommendations or not, the option is available for you. In new communities, you will often have a set date of when you need to have your landscaping completed. It is best to look into options beforehand so you can meet this deadline.

Home Style, Design and Size Related Tips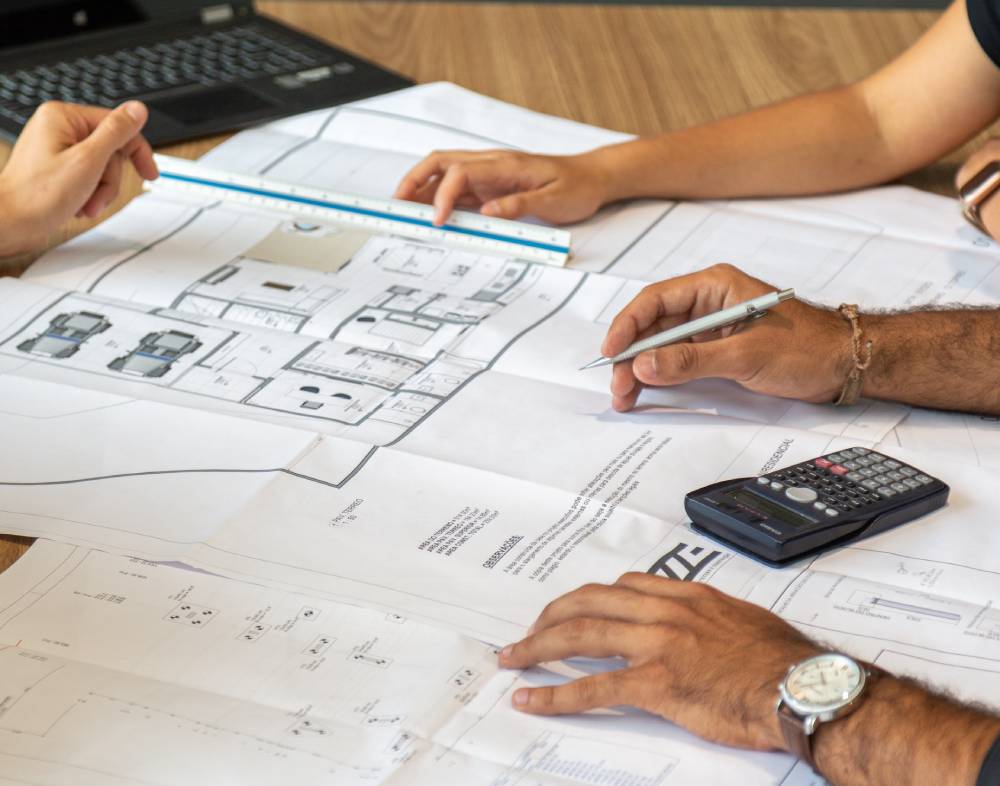 When you're building your home, there may be some conflict between what home you need versus what home is better for your lifestyle. Discover home style and size-related tips.

56. Size Matters
Ensure you think about your long-term plans. If you know you are about to have children, buy a home that is big enough for everyone. On the other hand, if you are downsizing due to children moving out, really think about how many rooms you need.

57. Customize Your Home
Building a new home rather than buying an older one will allow you to customize your home. Being able to customize your home is an additional perk as you can plan a layout that meets you and your family's needs best.

58. Decide Which Type of Home Meets Your Needs Best
Decide if a condominium, townhouse, single-family home or a multi-family home best fits your needs. By using the Shane Homes build and price tool, you can dive into different home options and discover which may be best for you and your family.

59. Know What You Value In a Home
Discover what features of your home are most valuable to you. Your "must-have" list might include:
Walk-in pantry
Spice Kitchen or Butler's Pantry
Kitchen Island
Built-in appliances
Walk-in closets
Developed basement and more!
60. Understand The Smart Home Packages
In today's day and age, home builders have a multitude of smart home packages. From built-in speakers to alarm systems and more, ensure you discover what these specific features are and if they are beneficial to your lifestyle or long-term goals.

61. Decide if You Need HVAC Prior to Moving In
Air conditioning is a rising priority in some home buyers' must-have lists. Prior to building a home, ensure you know if this is a feature that is feasible for you.

62. Ensure You Have a Spot for an HVAC Unit
If you decide to purchase AC after moving in, ensure you understand the restrictions that can be placed on your property. You need to ensure that your unit is around 12-24 inches away from your home, and that there is enough space on all other sides of the unit.

63. Decide if You Need a Central Vacuum System Before You Move In
Some home owners love having central vacuum systems in their homes for the convenience and luxury of any vacuuming needs. Look into this feature and see if your home builder offers this, and if it is something you require.

64. Research if You Want to Have Natural Gas for Your Stove
Having natural gas is a must-have for some homeowners. Ensure you research if this is something you may be interested in. Having natural gas will allow you to have a gas stove over an electric one, and it will run to your barbeque, so you don't have to worry about purchasing propane.

65. Decide if You Want a Heated Garage
If a garage is a must-have on your list, you might also want it to be heated. For individuals who love working on their cars, bikes or spend time in their garage, having a heated garage can make your daily activities much more enjoyable. In Calgary, the weather is extremely cold in the winter, so a heated garage can make your morning commute much more enjoyable.

66. Two Stories Generally Sell Better Than Bungalows
Typically two-story homes sell better than bungalows due to the higher demand. Although this isn't as important right now, it is still always vital to think about how your house may sell one day.

67. Consider if You Want Carpet, Vinyl or Hardwood Flooring
Vinyl and hardwood flooring are becoming increasingly popular in new homes. Deciding what flooring you need in each of your rooms ahead of time can help you save money. Also check what comes standard from the builder you're buying from. For example, at Shane Homes Luxury Vinyl Plank and carpet with 8lb underlay comes standard.

68. Think About The Types of Cupboards You May Want
Oftentimes, you can upgrade to cabinetry that has specific functions. For example, some homeowners decide to upgrade to have built-in spice racks, garbage in drawers instead of under the sink, skinny cupboards for baking sheets and more. Before you finalize your design, ensure you consider all of the options.

69. Consider the Importance of Different Window Types
Some windows are more energy-efficient but may cost more money. In the long run, it's better to invest in high-quality windows that will last longer and hold up better to weather, especially in cold cities like Calgary. See what comes standard with your builder.

70. Decide If You Prefer Normal or Stamped Concrete or Exposed Aggregate
Concrete can be pricey, but having high-quality concrete is an investment you won't regret.

71. Ensure You Customize a Closet that Fits the Needs of You and Your Family
Some home builders allow you to customize your floorplan. Builders like Shane Homes will allow you to create changes like closet size, to ensure all of your needs are met.

72. Evaluate Where You Want to Place Your Television
When your house is being built, you will need to identify the best location for your cable. Although cable television is not as popular, you will still want the option to have it later on and for resale value.

73. Think About the Height of Your Basement Ceiling
Most of your ducting is in the ceiling of your basement. If you decide to develop your basement, think about raising it a couple of feet to allow for more space. People sometimes convert their downstairs areas to gyms. If this is an idea you have, you may want to consider how tall your equipment is to ensure your ceilings are high enough.

74. Don't Shy Away from the Standard Features
Builders like Shane Homes offer high-quality features as a standard in each of their homes. Talk to your Interior Designer and ask where it's worth it to upgrade and where it's better to choose a standard.

75. Think About Cleaning Your Fixtures
Some features are very nice to the eye, but can require a lot of upkeep and maintenance in order to keep clean. For example, glass lighting may look nice, but they also attract a ton of dust.

76. Decide if Double Sinks in Your Master are Necessary
Some families insist on having double sinks in master bathrooms or in kids bathrooms. If this isn't as important to you, but counter space is, you might want to consider having just one sink.

77. Decide If You Want Keyless Door Entries
There are new keyless door entries that are very secure and safe, which save you the hassle of carrying around a key. Before you purchase your standard or upgraded handle, decide if you would prefer keyless entry.

78. Decide if You Want Heated Flooring
It is common for builders to install heated flooring in bathrooms, so decide if you want this or not before your home is built. Although this is an upgrade, it is worth discussing and thinking about.

79. Consider if You Need a Home Office
Most new builds come with a designated home office space that is typically on your main floor or upstairs. Decide if this space should stay a "home office" space or if you would use it better as a study or den area. You may also want to consider if you need a door and if so, do you want glass doors, standard doors, a barn door etc.

80. Decide if You Want a Fireplace in Your Home
During the cold Calgary winters, it is always comfortable and cozy to curl up next to a fireplace. Whether you enjoy a real fireplace or gas fireplace, consider your options before building your home.

81. Decide if You Want Your Builder to Install Dimmers
Dimmers are a very common feature that new homeowners install as they can provide you with different lighting options and can also help you save on energy costs.

82. Decide if You Need a Bath in Your Master Bathroom
If you don't see the value in a bath and shower, think about upgrading your shower and eliminating the bath. Sometimes families who like showers more than baths will have a bath in their kids' bathroom and leave the master with only a walk in shower.

83. Go For a Timeless Design Rather Than Trendy
By choosing a timeless design, you can change elements of your home throughout trends, without eliminating the good bones of your house.

84. Decide if You Want to Wallpaper Any Rooms
Upon choosing your interior paint colours, decide if you see wallpaper fitting the style of your bedrooms, bathrooms or living room walls. Wallpaper is a great way to bring a room to life and add that subtle design touch to your space.

85. If Your Home is 2000+ Sq Ft Discuss Having Two Furnaces
It's essential for bigger homes to have two furnaces to help deliver more consistent heat to your home. They are also energy-efficient, which can result in lower energy bills.

86. Consider the Type of Blinds or Window Coverings That You May Want
With many different styles and types of blinds, choose which best fits your lifestyle. For example, some families with small children or individuals who need the pitch black to sleep, consider installing black out blinds in each of your bedrooms to ensure you get a good night's sleep every night.

87. Decide Where Your Basement Windows Should Go
If you do want to develop your basement, there are multiple regulations that come into play with bedrooms and windows. You still have a say in where your windows will go and how big they will be (the bigger the better), as long as you follow the guidelines.

88. Consider the Size of Your Hot Water Tank
If you have a bigger home, multiple bathrooms, or a large family, consider purchasing a larger hot water tank to ensure you don't run out of hot water.

Miscellaneous Tips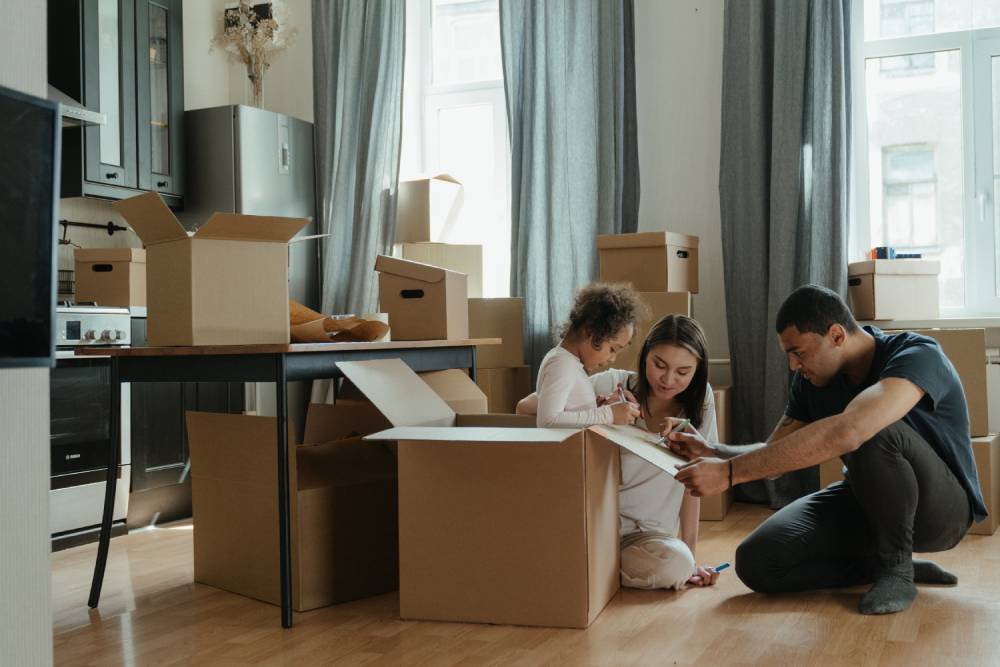 Amongst all of the specified home buying and building tips, there are some more that you need to think about. The following are eight tips that will help you become one step closer to buying the home of your dreams.

89. Get Home Warranty
Home warranty is a very beneficial perk that some builders offer to new homeowners. For example, Shane Homes provides a one-year warranty package for protection against defects in materials or workmanship. We also provide a 10-year warranty for any additional structural items. This warranty is important to protect your home in the event of an unexpected defect.

90. Review Your Documents Thoroughly
When you're reviewing your ownership documents, ensure that you look for any significant red flags. For example, if you're moving into a condo, double-check the history of condo fee rates, the capacity of the reserve fund, any upcoming or pending legal action with development and if there are any mentions of major repairs. When purchasing a home, you must understand all things regarding your property.

91. Don't Obsess Over the Housing Market
The housing market fluctuates constantly, and if you obsess over the current market, you may lose out on a really great deal or opportunity.

92. Take Your Time
Buying a home is the next step in your future plans, but this doesn't mean you should rush the process. Slow down and you will find the home of your dreams.

93. Don't Get Caught up In One Home
When you go on your house hunt, ensure you look at all of the available options before purchasing the first home you see. As a new home buyer, this experience can be quite exciting, but you don't want to miss out on a better opportunity elsewhere.

94. Don't Go House Hunting Alone
It's important to get a second or third opinion on a home before you purchase it. You may become attached, and start to overlook things that you would typically care about. Getting a second opinion can validate your feelings towards a home.

95. Don't Get Emotionally Attached to Your Home Until You Move in
Sometimes things can change throughout the home building and buying process. Avoid getting attached to all of the elements in your home until they are complete and the house is ready for you to move in.

96. Be Thorough in Your Walk-Through
When your house is built, your project manager will typically walk you through the home and ensure everything that is supposed to be there is there. This also includes a home inspection, so bring tape and mark down any chip in the wall or crack that you may see.

97. Choose a Quality Home Builder
Compare the homebuilders you are interested in building with. See what their standards are, ask about materials and trade partners. Ensure you're choosing a builder you're comfortable with.

98. Make Your Own Decisions
Although realtors and area managers are there to guide you through the home buying process, ensure you are still making your own decisions and using critical thinking with each step of the process.

99. Save Physical Copies of Your Paperwork
We're all human! Sometimes mistakes can happen, it's important to always keep physical copies of all of your contracts and related documents.

100. Focus on Your Needs VS Wants
You want to stay conscious of your budget when buying a home. If you are trying to cut your purchase price, think about if you NEED heated bathroom floors or if you NEED the nicest countertops. These are wonderful features to have, but only if you can afford them.

101. Understand What You Need in a Home
Overall, develop an understanding of what you need in your home based on your lifestyle and your future goals. The home of your dreams awaits!

Get the Most out of Your Home With Shane Homes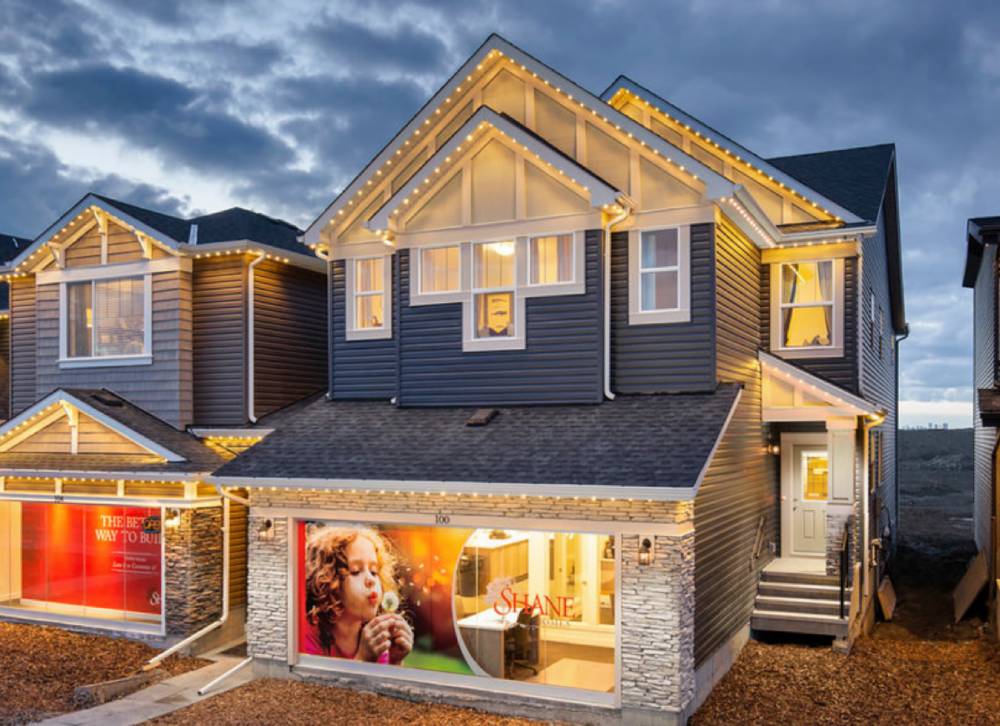 Wow! After those 101 tips, we hope our long list of must-know tips has helped you.

At Shane Homes, we offer support and guidance in any of the questions that you may have during the home buying and building process. For over 40+ years, Shane Homes has helped many new homeowners build and find the home of their dreams, and we're ready to add you and your family to that list.

If you're ready to find the perfect home for you and your family, check out our build and price tool. With this tool, you can discover communities, home styles and types, all while customizing your home just the way you want it. Once you've created your dream home, visit a Shane Homes showhome, or contact us today!

We're looking forward to helping you.