So, you're looking into buying your first home — congratulations! This is a huge milestone and we're so excited to help you embark on this journey.

Your first home is often the place where you grow your family, start new traditions and make memories that last a lifetime. It can be an incredibly exciting chapter of your life but it can also be overwhelming when you don't know where to start.

Fortunately, you're in the right place. In this article, we're giving first-time homebuyers like yourself everything you need to know about buying your first home. We believe that buying your first home shouldn't be stressful. Let us walk you through everything you need to know so you can enjoy this exciting new experience.

Deciding Whether You're Ready to Buy a Home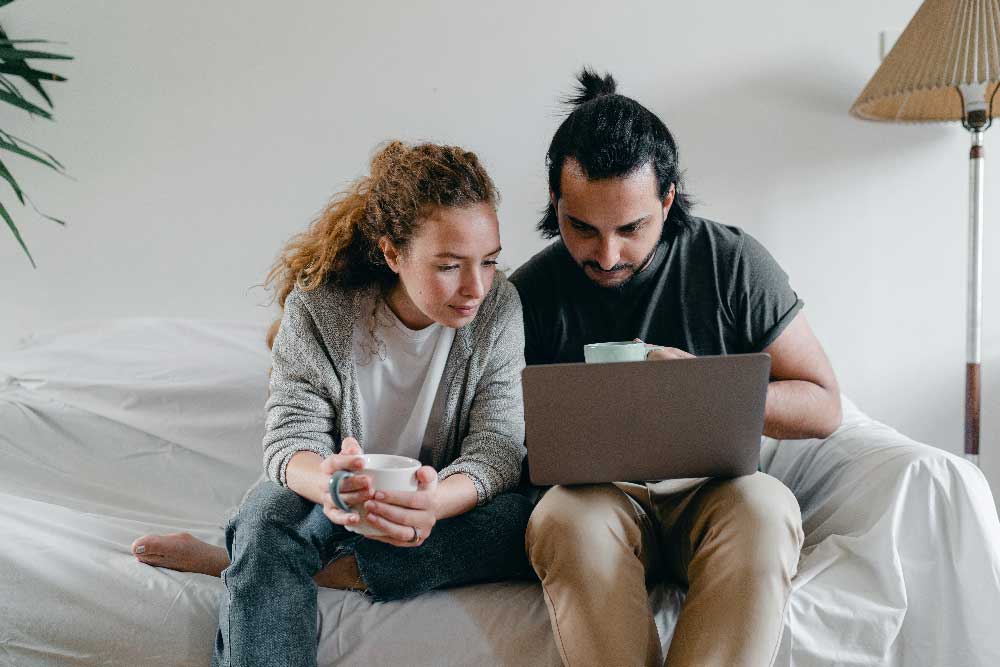 Before we get started, let's figure out whether now is the right time for you to start your home buying journey. There are a few variables you might want to consider to ensure that you're setting yourself up for financial success.

If you meet all of these recommendations, you're in great shape for your first home purchase. If not, don't worry! Homeownership is not necessarily out of reach. For example, you might just need a bit more time to pay off your current debts or you might decide to move ahead with becoming a homeowner anyways. In this case, there are a few benefits for first-time homebuyers that can help. We'll discuss these later in the article.
Your Income
When looking to purchase a house, there is no set income requirement. However, it is important to consider whether your income sources are steady and reliable.

Another consideration is deciding how much you can afford based on your income. Even if you get pre-approved for a large mortgage, you may choose to purchase a home for a lower home purchase price. The Canada Mortgage and Housing Corporation (CMHC) recommends your monthly housing costs be less than 35% of your gross monthly income. Housing costs include your mortgage payment and other costs associated with owning a home, like property tax and utilities. Keep reading to find out more about homeownership costs.
Your Current Debts
Although it is often possible to get a mortgage with current debts, this depends on your total debt service (TDS) ratio. This number represents your mortgage lender or bank's assessment of your ability to make monthly payments on your debts. If your mortgage broker or bank determines that you are incapable of making monthly payments, you might be out of luck when it comes to getting a mortgage right now.

According to Investopedia, here is the formula for calculating your total debt service ratio: TDS = (annual mortgage payments + property taxes + other debt payments) divided by your gross family income.

If your TDS ratio exceeds 43%, you may have trouble finding a lender who will give you a qualified mortgage (Investopedia).
Your Credit Score
When buying a home, lenders often use your credit score to determine your ability to handle financial responsibility. Although lenders will have varying requirements for your credit score, most lenders will not approve you for a mortgage if you have a credit score under 650.
Your Savings
Recommendations on how much money you should save prior to buying a house can vary greatly. Some people recommend you save at least 5% of the cost of your house, while others recommend you save enough money to cover two months of mortgage payments. Note that these savings are in addition to the amount you save for your down payment!

Saving Up to Buy a Home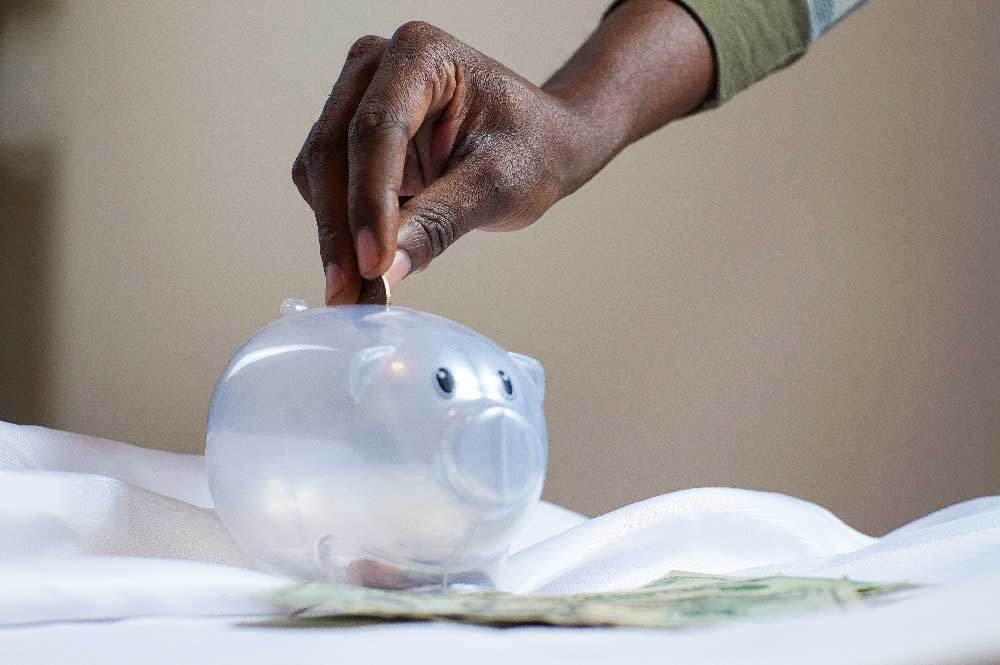 After reading the section above, you might have determined that you need to save a bit more money before you're ready to buy a home. If so, don't fret! There are a few ways you can approach this, which we have outlined below. You can also check out our previous blog post for more tips on saving money for your first home purchase.
Tax-Free Savings Account (TFSA)
A TFSA is a savings account that allows you to save money and withdraw money tax-free. The money you contribute to your TFSA or money earned in the account is not deductible for income tax purposes.
Registered Retirement Savings Plan (RRSP)
An RRSP is another type of savings account in which you can deposit money to save in the long term. Contrary to its name, the account can be used to save money for more than just retirement! With this account, you'll only be taxed when you withdraw money from the account.
The Home Buyer's Plan (HBP)
Although you typically have to pay taxes when withdrawing money from your RRSP, there is a caveat. If you're a first-time homebuyer, the HBP allows you to withdraw up to $35,000 tax-free from your RRSP to purchase your first home.

Understanding & Planning for Expenses
As we've already discussed, your monthly mortgage payments and down payment aren't the only costs associated with buying a home. Here are a few costs, fees, and expenses that you need to consider when saving for your first home.
Closing Costs
Closing costs are the costs that you will need to pay to close the purchase of your home. You can typically expect to spend between 1.5% to 4% of the purchase price of a resale home on closing costs. Here are some of the closing costs that you can expect when buying a home:
Land transfer tax
Legal fees
Title insurance
GST on a new home purchase
Insurance
In Canada, you need home insurance in order to get a mortgage. Here are two types of insurance you will likely need when purchasing your first home.

Mortgage Default Insurance
If you buy your home with a down payment that is less than 20% of the cost of your home (which most first-time homebuyers do), you will need to purchase the Canada Mortgage and Housing Corporation (CMHC) mortgage default insurance. This insurance protects lenders in case you default on your loan.

Property Insurance
Unless you purchase your home in full (which is extremely rare for first-time buyers), you will need property insurance when owning a home in Canada. The cost of home insurance will vary depending on the location of your home, your house type, and other risks. However, most homeowners in Canada can expect to pay around $960 per year on home insurance (Ratehub).
Taxes
As discussed some taxes such as land transfer tax and GST are included in your closing costs. You should also be prepared to pay property taxes when owning a home. Most municipalities have their own property tax calculators to help you understand the property taxes required based on the value of your home. For example, here is the City of Calgary's property tax calculator.
Homeowner Association Fees
When purchasing a home it's also a good idea to find out whether there is a homeowners association (HOA) in the community. HOAs can set their own mandatory fees and these fees can vary greatly. If you don't pay your homeowner association fees, you could face legal action.
Condo Fees
For those purchasing a condo, condo fees are a monthly expense that need to be considered. Look into the condo fees associated with your desired condo building before making your condo purchase to ensure you can afford these costs on a regular basis.

Getting Pre-Approval for Your Mortgage
Before you start shopping around for your first home, it's a good idea to get pre-approved for a mortgage. That way you don't get your hopes up for a house that you simply can't afford.

If you're looking to build a home, you'll need pre-approval before you start the home building process. Real estate agents may also require you to be pre-approved for a mortgage before they will spend time showing you houses.

Lenders will look at factors like your current debt and income in order to decide how much they will give you to purchase your home.

When deciding on a lender, it's always a good idea to use a mortgage calculator to compare interest rates and get a better idea of your monthly mortgage payments. However, your true mortgage calculation will come down to the lender's decision.

Making a Down Payment
Saving up for a down payment can be a real challenge for first-time homebuyers, especially when you realize you need to save for a wide range of other costs as well.

Fortunately, you have a few options when it comes to making a down payment. Contrary to popular belief, you do not need to save for a 20% down payment in order to buy a home. In fact, most people don't! Although there are benefits to putting down a larger down payment, such as reduced interest costs and lower monthly payments, you can purchase a house with a down payment as low as 5% of the purchase price.

Benefits for First-Time Home Buyers
If you're getting a bit worried about all of the costs associated with buying your first home, there is light at the end of the tunnel. First-time homebuyers in Canada are fortunate to have a number of tax credits and other incentives that can make home-buying more affordable. Here are some benefits that you should know about before buying your first home in Canada:
Buying vs. Building a Home
Finally, before you start the home buying process, you need to decide whether you want to buy a home or build a home. For many first-time buyers, building a home is a dream that seems out of reach. At Shane Home, we're here to help you make that dream a reality.

With our new Build and Price tool, you can design the home of your dreams and find out exactly how much your dream home will cost.

There are many benefits associated with building a home:
You don't need to pay for any renovations.
New home builds in Alberta are covered by the New Home Buyer Protection Act.
You can often customize your home to make it exactly what you want.
You don't have to worry about losing a bidding war.
You can often take advantage of better security measures and smart home features.
Shane Homes Can Help You Build Your Dream Home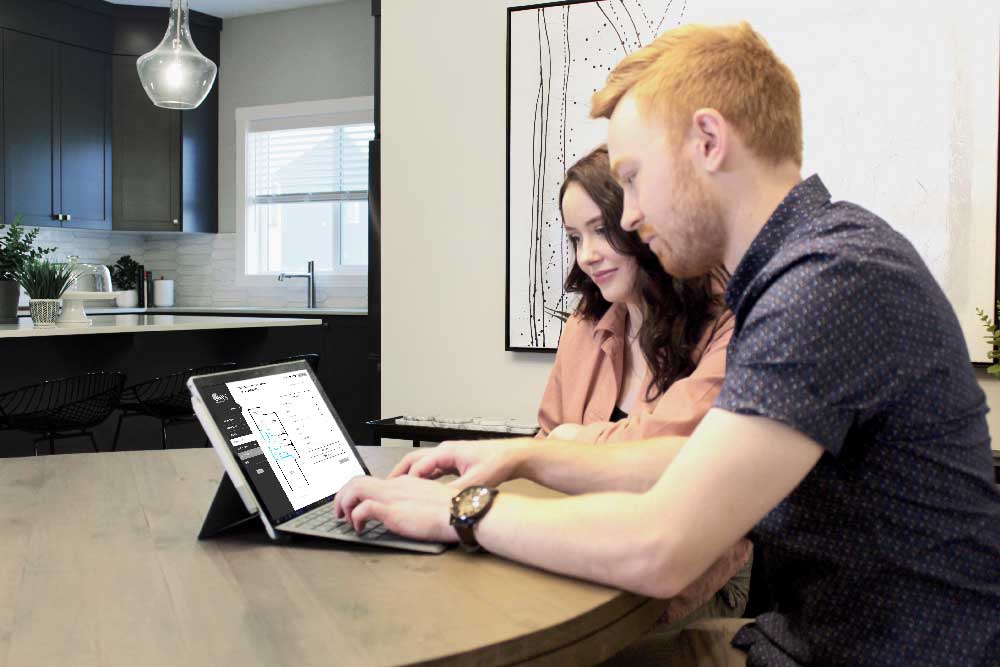 At Shane Homes, we take pride in being your partner through the home buying journey. We're honoured to help first-time homebuyers throughout Calgary and Airdrie build houses that they're proud to call home.

Let us help you make your first home buying experience rewarding and stress-free. Take a look at our stunning home models and the fantastic communities where we're currently building, or use our Build and Price tool to start pricing out your new home today.