The day has come; it's time to buy your first home! The thought of being a first-time homebuyer can be exciting, but it comes with a huge responsibility–a financial responsibility.

Understanding mortgages can be quite a task. That's why we're here to break down vital information that will help you get approved and be able to purchase the home of your dreams. Discover what a mortgage is, how it works, how your finances affect mortgages and more.
Read until the end to learn how to transform from a first-time homebuyer to a first-time homeowner.

What is a Mortgage?
If you're looking to purchase a home, you will most likely need to obtain a mortgage. A mortgage is a loan from a bank or private mortgage insurance company used to buy or maintain a home or real estate property. Paid overtime, this loan is commonly issued in a series of monthly payments that include the total cost, principal, and interest. If you inquire about a loan, you will be known as a "borrower" requesting money from the "mortgage lender".

How Does a Mortgage Work?
Many different components play into how a mortgage works. Some key terms that you may hear about from your lender, real estate agent or various supports may be:


Taxes – You will typically pay 1/12th of your annual property tax bill monthly based on your neighbourhood or the city market assessment.
The Principal – This is the equity that you are investing in your home.
Interest rate – You will pay interest to your lender depending on the length of your payment plan and the overall cost, along with various determining factors.
Insurance – Lenders require you to pay homeowners insurance as they will "own" the home until the mortgage is paid off.
Amortization – This is the length of time it takes to pay off the mortgage in full. The longer this period is, the lower your payments may be, but the more interest you will pay.
Amortization schedule – the breakdown of your loan payments. It shows the amount of principal and the amount of interest that each payment includes until the loan is paid off at the end of its term.

The Difference Between a Mortgage and a Personal Loan
When it comes to buying a home, there is a ton of information that can help you create the best payment plan that suits your needs and requirements.

You may be wondering: why would I get a mortgage if I could get a personal loan instead? For starters, mortgages are specifically designed for real estate, whereas personal loans can be used for various individual needs. While you could purchase a home with a personal loan, taking out a mortgage has greater benefits. A mortgage is secure, it can be paid out over a longer term, it is tied to your property, and you will likely get a lower interest rate.

Different Types of Mortgages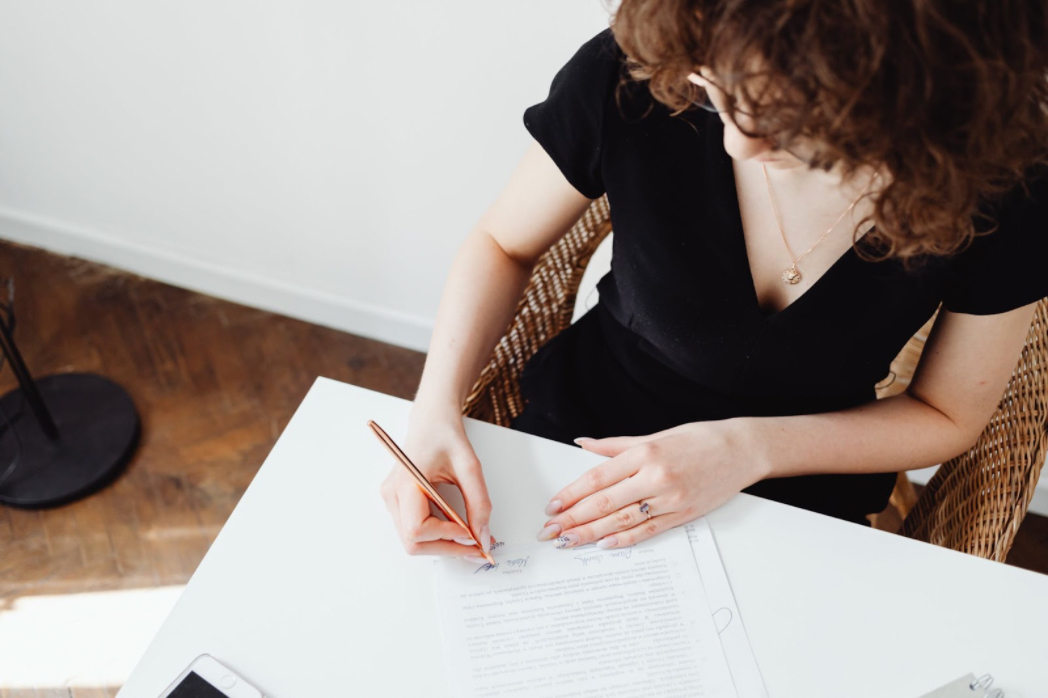 There are four main types of mortgages: conventional, adjustable, fixed, and variable, plus a bonus fifth type – a hybrid mortgage. Before visiting your lender, take some time to understand each loan and decide which one might work best for your situation.
Conventional Mortgage Loan
This type of mortgage loan is a loan for no more than 80% of the value or purchase price of the home. Qualifying for conventional loans means your down payment must be at least 20% of the purchase price. The advantage of this type of loan is that you borrow less money, and you will likely get a reduced interest rate.
Adjustable Loan
An adjustable-rate mortgage is a mortgage that changes as interest rates change. This adjustment is based on an index of what the lender is borrowing from the credit markets. The advantage of an adjustable loan is that you know you are always getting the lower rate, but use this loan with caution; when interest rates go up, so do your payments.
Fixed Loan
Fixed interest rates are rates that stay the same for the entire payment term. This rate will never fluctuate and can help you know exactly how much your monthly mortgage payment and your annual percentage rate will cost. Fixed rates are generally higher than variable rates. The advantage of this loan is your payments are consistent and predictable.
Variable Loan
A variable rate mortgage is where the interest rates may adjust with the market, but the payments are always the same. This impacts the amount of principal you pay off each month. Commonly, the interest rate is lower with a variable rate rather than a fixed rate.
Hybrid or Combination Mortgage Loans
Hybrid or combination mortgages can be adjustable, fixed or variable interest rates. There are many different ways to have your payment plan, as you may have a fixed interest rate, but after your five-year renewal, you may switch to a variable rate. Another typical hybrid is to have an adjustable payment plan with a variable interest rate. By creating a combination of mortgage types, you can benefit from lower interest rates while still having a plan that works for you.

The Process of Obtaining a Mortgage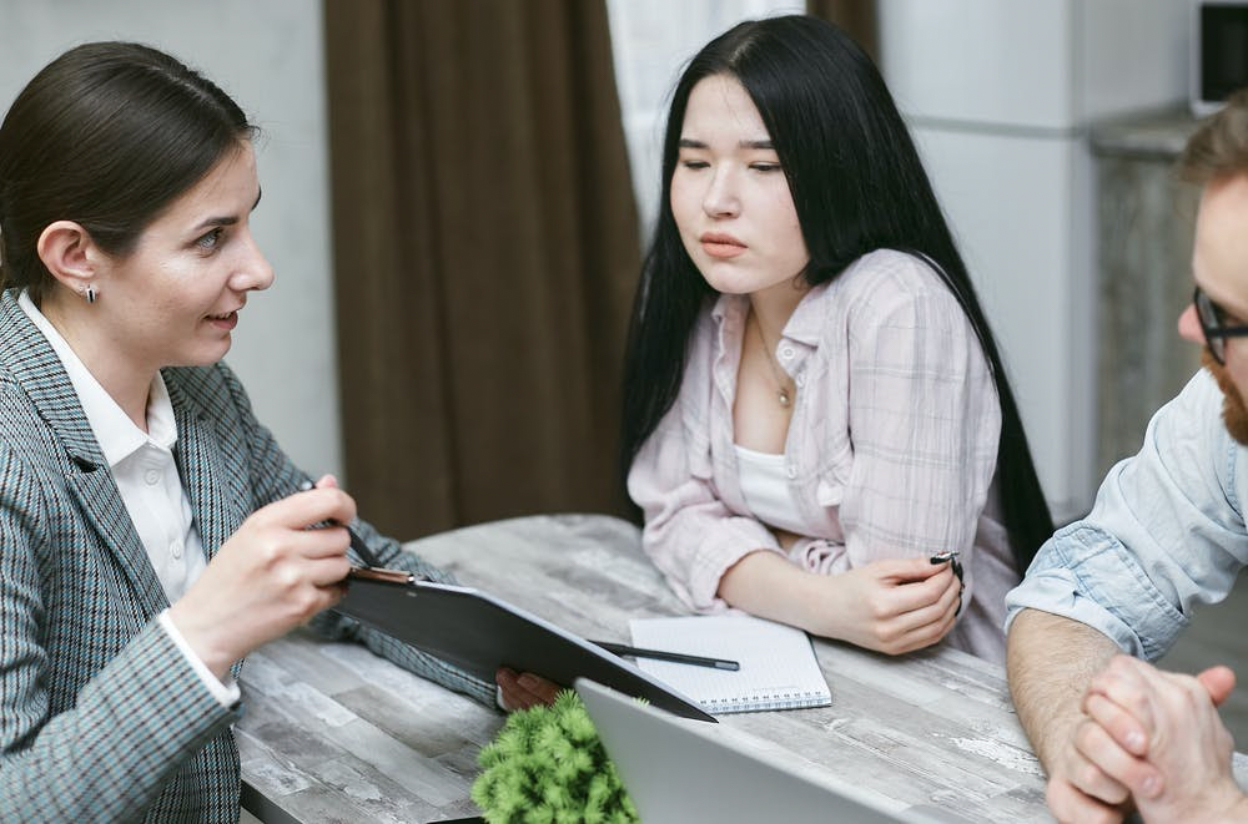 Now that you have a better understanding of mortgages, it's time to get approved. We're excited for you; you're one step closer to your first dream home!

You can either go through a bank or private mortgage insurance (PMI) for this process to get a mortgage. Here is a step-by-step of how your trip(s) to the bank or PMI may look:
1. Pre Approval
Once you understand where you sit financially and how a mortgage may work for your lifestyle, it's time to see how much you may be able to borrow from your lender. This is a process of filling out a lot of paperwork regarding your financial history and various personal information that will help determine whether or not a mortgage is suitable for you.

Here are a few criteria that are considered in your mortgage application:


Current assets

Car
Home
Financial (TFSA, RRSP etc.)

Current liabilities

Recent loan requests
Current expenses

Other

Credit history
Credit score
Credit utilization

After your application and your documents have been reviewed, the mortgage broker or lender will provide you with a loan amount that they believe best fits your criteria and provides you with a valuable loan-to-value ratio using a professional estimator. When you become pre-approved, you can use this unofficial amount on your house hunt.

Fun Hint: check out a mortgage calculator to obtain an idea of what you can afford.
2. House Shopping
The fun begins here, but don't get too attached to your dream home idea just yet. It's time to shop for the home that fits the budget that your lender has given you based on your unique history.

You can begin your house shopping from the comfort of your home. Use our build and price tool to plan, design, and price your dream home. Once you have your floorplan picked out visit our showhomes and tour our communities.

Touring showhomes that you can see yourself or your family enjoying is one of the best ways to decide what is essential for you in a home. This is your opportunity to experience all of the options – to look into cupboards, feel the countertops, and sit in the large, luxury bathtub. Visiting showhomes will help you understand what features are important to you, learn more about the different purchase prices, and allow you to talk to an expert advisor.

House shopping allows you to dip your toes into the process of buying and seeing what you can afford and what you appreciate in homes based on that price. Once you've fallen in love with a home, it's time to take your business back to your lender.

3. Application Process
This process is your final application process before you get approved. Your lender will complete your application based on the information about the home you would like to purchase and any additional personal information they may need. Here are a few things they will need to know on top of the information you provided in the pre-approval step:


Basic information – name, address, SIN, phone number
Employer and income
Number of dependents
Your assets, including RRSP's, mutual funds
Credit cards or lines of credit, including a loan or lease
Home equity lines of credit–if that is something you want
Property information

Description of property
The Market value of your home
Property taxes

Mortgage information

Type of mortgage
Mortgage term (2 – 30-year contracts)
Mortgage loan amount

Each mortgage application varies based on the individual, so you may have to provide more or less information to your lender to have a successful application process. On average, this process takes approximately two weeks but can take as little as 24 hours — although this is rare.

4. Approval
So now you've been approved, congratulations! You are currently on the final step to moving into your first home.

The exciting time has come, and now it's time to pay some more fees… Once you have been approved, lenders will charge you an origination fee. The lender charges this fee as additional compensation for assisting and processing your loan application. Typically, this fee is 0.5%-1% of the entire loan amount. Treat this as a thank you tip for your lender!

After your lender has approved you, he will send it off, and then there are a couple more background steps that your bank/lender will take to obtain your final mortgage loan.


Lender Underwriting: A second expert will ensure that your lender is treating your application fairly and accurately.
Conditional Commitment Processing: The underwriter has agreed with your lender and sends your application to a lawyer.
Pre-Closing: Your lawyer and lender will send the application to the Land Titles Office, and you can begin signing the lawyer's additional documents.
Closing: You have successfully passed all of these steps, and you can now sign the final document and obtain the key to your new home, as well as your new mortgage.

If you decide to build a home, you will also need to understand these four steps that work directly with your home builder:


Pre-approval: The homebuilder requires pre-approval from your lender that ensures you are qualified for a mortgage.
Pay your builder a deposit: This payment is not part of your mortgage, but it is part of your downpayment and needs to be funded from an additional source. Examples include savings, line of credit or parental gift just to name a few.
The builder builds your house: As your dream home is being built, you must pay the remainder of your down payment (5-20%) prior to moving in.
Your house is built: Once you have paid your down payment and the home is built, you may now move in.

Happy move day! Once you have completed this process you will now have a mortgage and a beautiful home for you and your family.

Shane Homes is With You Every Step of the Way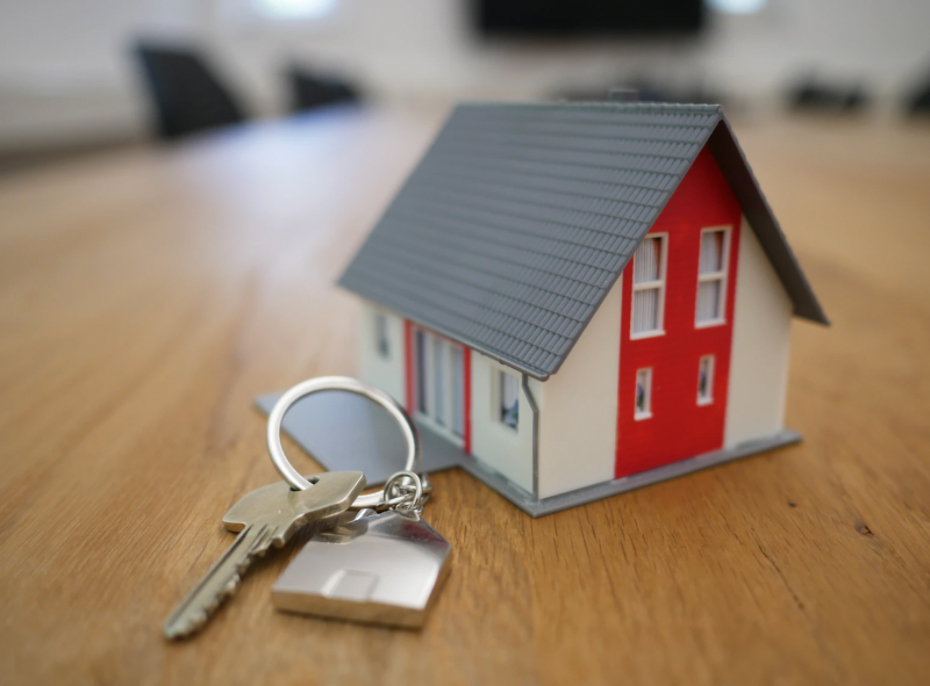 Now that you've made it to this part of the article, it's your time to transform from a first-time homebuyer to a first-time homeowner!

Buying a home is an investment for your future. At Shane Homes, we make this process stress-free and rewarding for you. Use our build and price tool to determine what home best suits your needs, and then visit us at one of our locations to discuss how we can help you make your home buying dreams a reality.

Visit one of our show homes today, and let's work together to buy and build your dream home. Start your home-building journey with Shane Homes today!