One of the most popular reasons that we hear from people, of why they buy from Shane Homes, is their ability to customize the floorplan.
Shane Homes listens to our customers and we often make popular customizations into options that our customers are able to easily select on the floorplan.
One of the options you can select on our Tofino model is a built-in hutch in the nook. Natasha, provides some advice on further customizing this area:
"I recently designed our Tofino II showhome in Redstone. I completely altered the hutch area. The more storage the better, so I extended two thirds of the upper cabinets to the countertop and added in glass cabinets to the middle upper cabinets to showcase "decorative" pieces, plus I added a tile backsplash matching the kitchen.
Altering the hutch gives it a completely different look from the rest of the kitchen and turns it into a focal point. By cantilevering the hutch you also free up space for living and entertaining."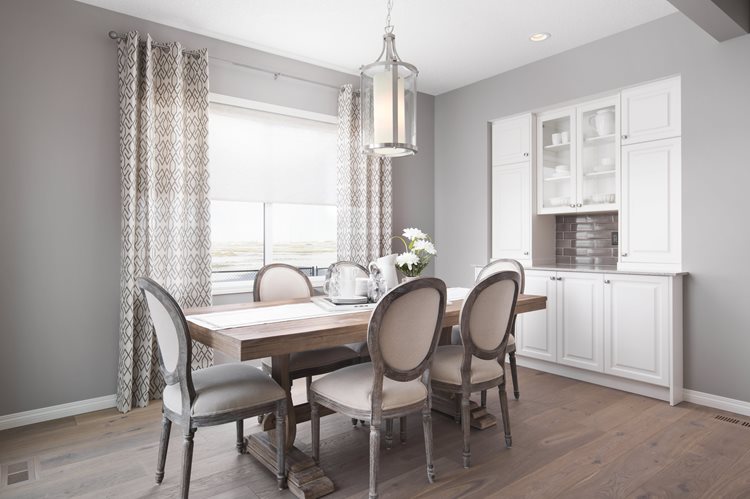 Here are some photos of other showhomes we have open with built-in hutch areas: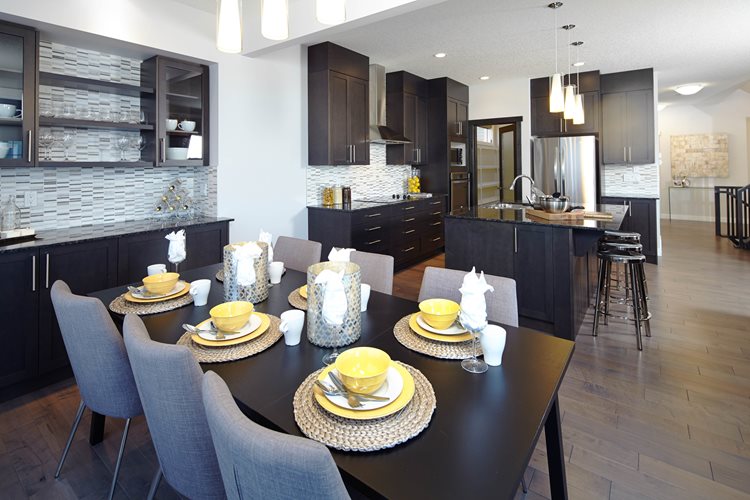 Hillcrest in Airdrie Tofino II Showhome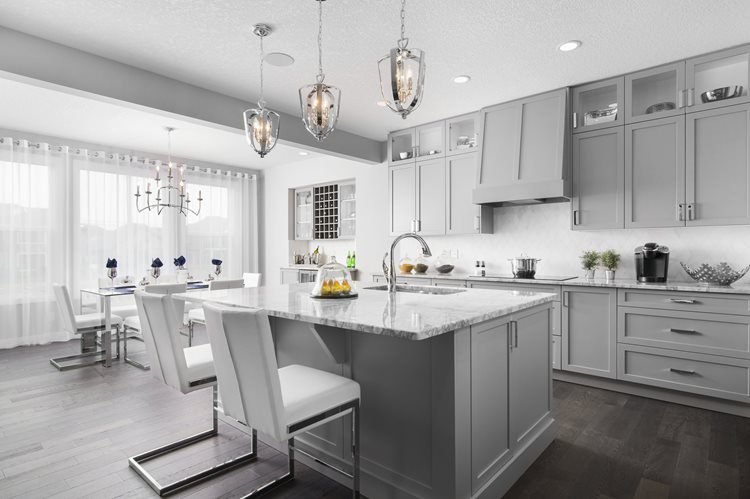 Tofino III Showhome in West Grove in southwest Calgary.