We asked our Interior Design Team to share some of the latest trends in Home Decor and they shared an excerpt from this article compliments of Stockhom Furniture & Light Fair:
Natural elements
The natural world is one of the greatest influences on the coming season. Inspiration comes from the Nordic landscape with its endless vistas. Natural materials, such as stone, wood and glass, dominate this style. Natural elements, represents a contemporary feeling in design and form, with natural materials in furniture and permanent fittings. It's an exciting mix of wood, metal and leather (which is making a comeback, but in a new way). Basket weave and other plaited details will be appearing on furniture. Expect to see pre-patinated surfaces on both wood and textiles, and a lot of washed linen ahead of next season, both on sofas and bedding. Natural colors will be prevalent. Cold shades of brown, in combination with granite, and with hints of leafy green in nature's color scheme.
Here is how our Interior Design Team interpreted and incorporated natural elements into some of our showhomes – enjoy!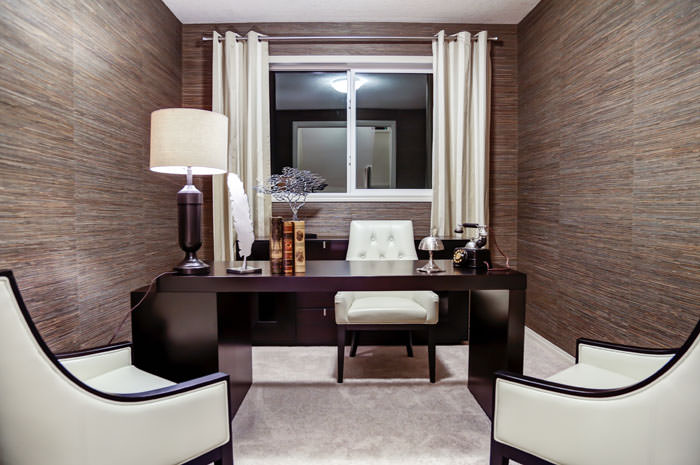 Tofino Showhome in Nolan Hill: Leather and grass cloth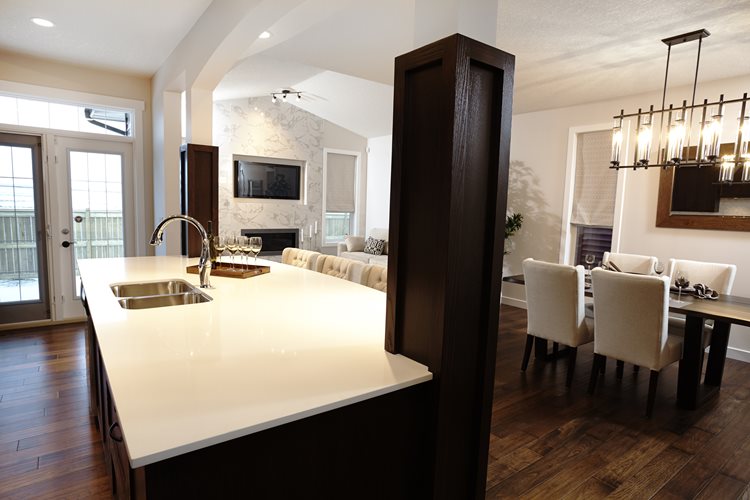 Andorra II Showhome in King's Heights, Airdrie: Rich Wood Flooring and Marble Fireplace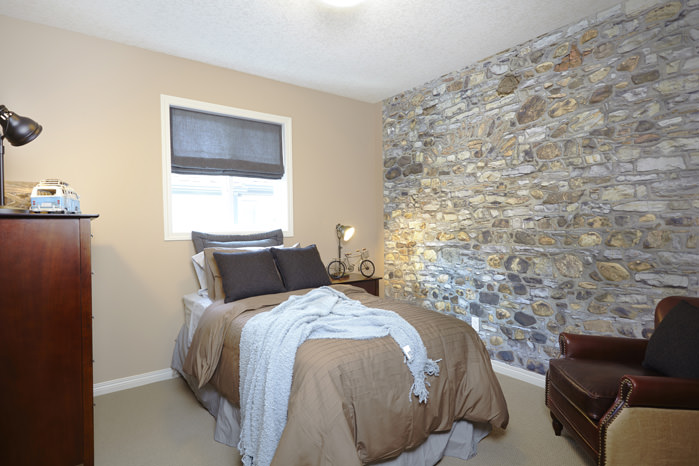 Fiesta II Showhome in Hillcrest, Airdrie: Rock Wall in Secondary Bedroom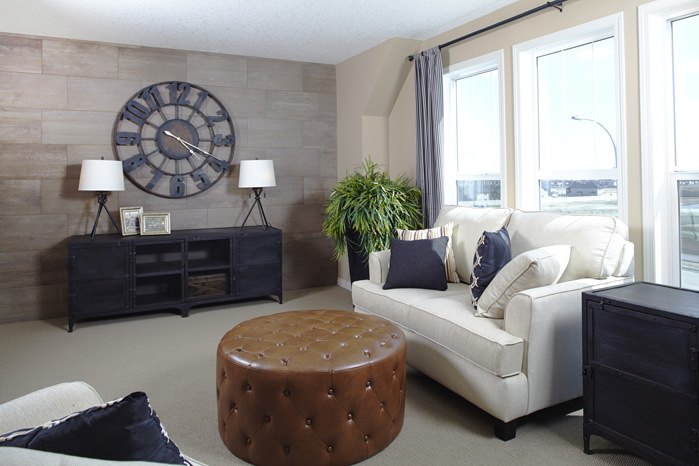 Fiesta II Showhome in Hillcrest, Airdrie: Tile Wall in Bonus Room