Meet Shane Homes' newest purchasers in Midtown in Airdrie! Amanda and Jay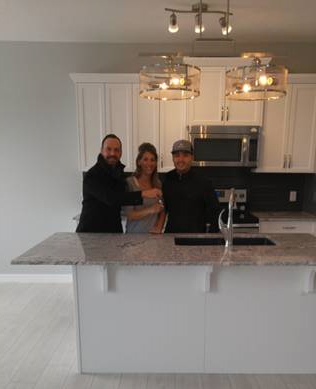 Midtown in Airdrie is the first community that Wenzel Developments, in partnership with Apex Land, has launched. Wenzel Developments is a Division of the Shane Homes Group of Companies.
Amanda and Jay are the first Shane Homes' family to move into a single family Shane home with double front attached garage in Midtown in Airdrie.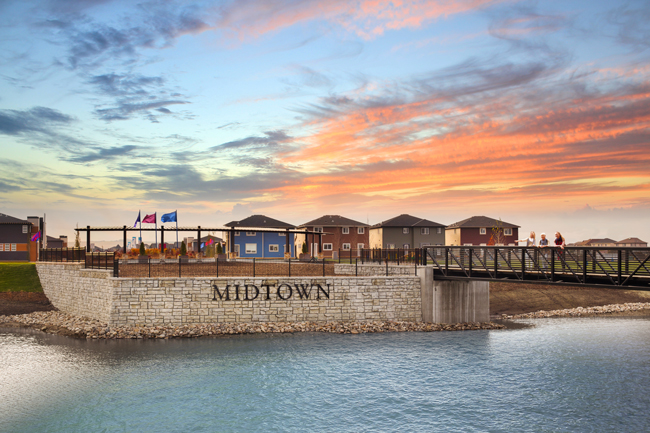 Amanda and Jay purchased a quick possession home, the Orion model and moved in on Friday, October 28th, 2016. With quick possession homes, customers may still be able to customize their home, depending on the stage of construction when it is purchased.
We asked Amanda and Jay some questions about the purchase process.
Shane Homes: Is this your first new home build?
Amanda and Jay: This is our second new home build.
Shane Homes: Did you customize your floor plan?
Amanda and Jay: No. We purchased a spec home that was in the process of being constructed. However, we were allowed to change quite a bit of the interior even though it had been picked out prior to our purchasing the house. Shane Homes was very accommodating – allowing us to make design changes even though certain items had already been chosen prior to our purchase. We lucked out with the timing of our purchase.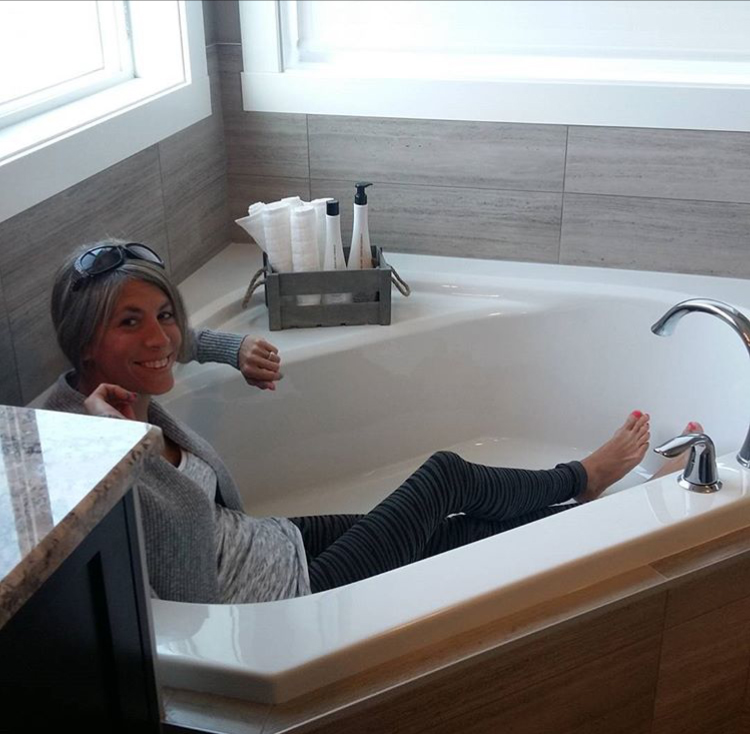 Shane Homes: How has your experience been dealing with your sales team?
Amanda and Jay: Great! Low pressure but very convincing. The product basically sold itself. Jamie Ivey has been a pleasure to work with and helped us out every step of the way. He is extremely knowledgeable and sincere; he made us feel comfortable and wasn't overly pushy like a lot of sales people (no offense) and he has gone above and beyond in my eyes in making sure our purchase was a success and we are happy with everything. Even though he has moved showhomes to Hillcrest in Airdrie, he is still in contact with us which I think is awesome!
Jeff and his assistants, who took over Midtown after Jaime left, have been awesome to work with as well. Great customer service, 5 stars from myself and my hubby!
Our experience with the construction team has also been great. They really seemed like they were on top of things. Our walk through went smoothly, we only found a few minor deficiencies.
Shane Homes: What was your first impression of the Expressions Design Studio? Was your Interior Designer helpful?
Amanda and Jay: Overwhelming but easy to navigate. Our Interior Designer, Natasha, was lovely and extremely helpful.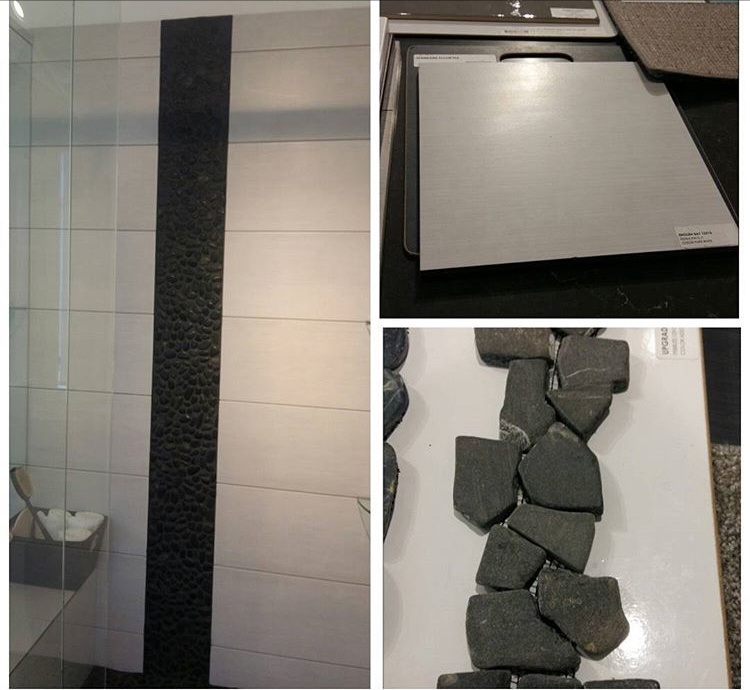 Here are the tile and stone choice for our master bathroom in our new house. Our master shower looks like the photo on the left but with the white/grey tile and black stones in the photos on the right. The white grey tile and the charcoal stone will also be the back splash in both the master bathroom as well as the spare bathroom. In love with our interior design choices!! So spa like!!
Shane Homes: Do you have children and/or pets? Are you designing anything special in the house to accommodate your pets?
Amanda and Jay: Yes, we have two dogs. We didn't design anything specifically but we did choose to remove the carpet from the main floor living room and replace it with laminate flooring.

Coco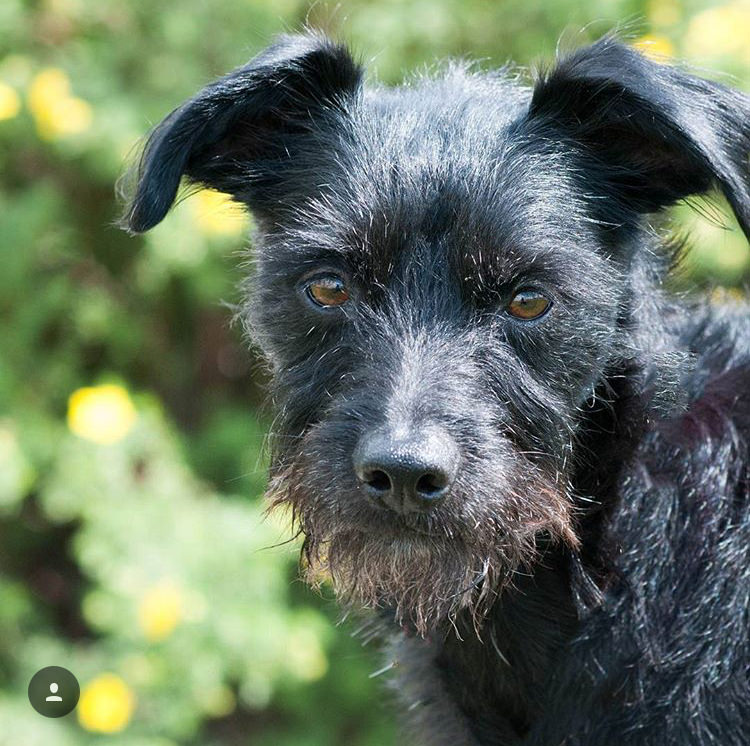 Tucker
Photos compliments of Downward Dog Grooming
Shane Homes: Anything else that has stood out in the process so far?
Amanda and Jay: We are just so impressed with Shane Homes. Jamie and Natasha in particular!
Plus, just the overall friendliness of the staff really stands out for us. We had a very pleasant experience and we would definitely purchase another home from Shane Homes.
Photos compliments of Amanda & Jay via Instagram
#betterwaytobuild #loveitorcustomizeit #shanehomes