We are into week 4 of our renovation and it is hard to believe that this is even the same space that we started renovating just over 4 weeks ago! We will be curious to hear what our customers think!
We did incorporate many suggestions that our customers made such as having more counter space to lay out selections on, adding more lighting, and improving the organization of samples to make them easier to flip through.
We are happy to say that construction is now complete and our Interior Design Team is loading the Expressions Design Studio with samples, decorating, and adding some finishing touches to add that 'wow' factor that they are known so well for.
If you are a Shane Homes or Creations by Shane Homes customer, Browsing Day will resume on Sunday, October 6
th
and client appointments will resume Thursday, October 10
th
.
Our next blog will have photos of the fully decorated Expressions Design Studio! Stay tuned!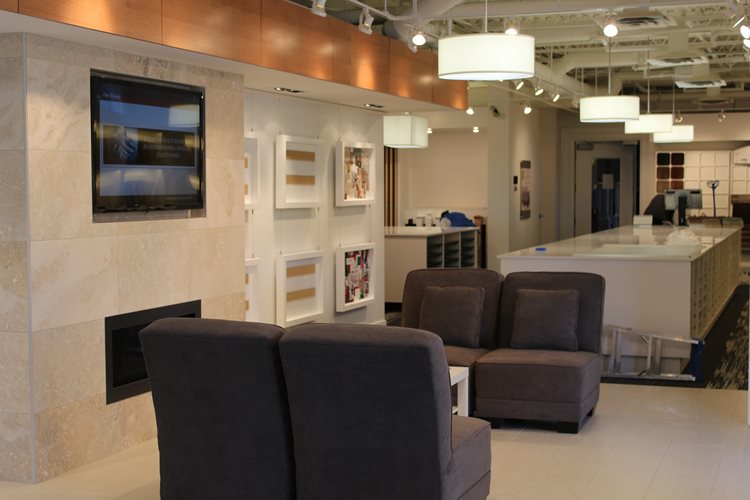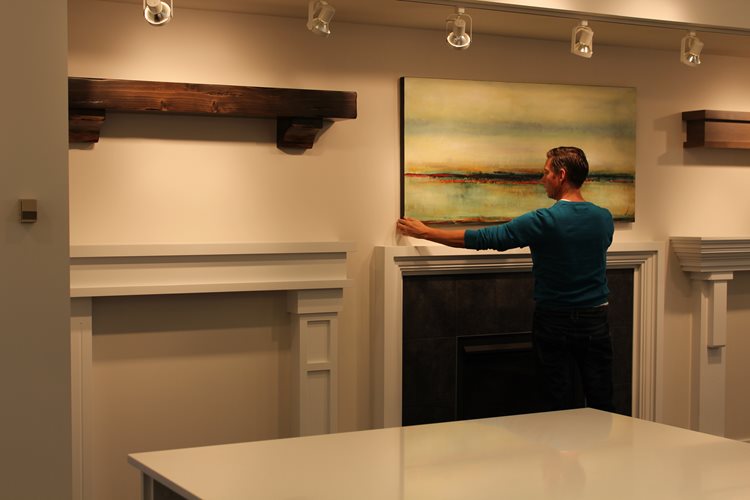 Kal, our Interior Design Supervisor, hanging artwork.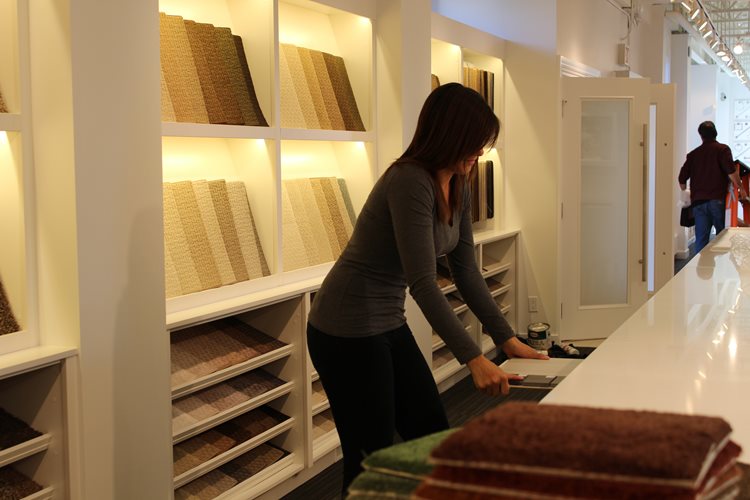 Natasha, one of our Interior Designers, setting up the carpet selection area.