We are now into week 3 of the renovation of our Expressions Design Studio and the pendant lighting is hung, walls are painted and things are starting to take shape.
If you are not familiar with our Design Studio, it is located at our Head Office location in NE Calgary just off Deerfoot Trail and 64 Avenue and is 5,000 sq. ft. In our Expressions Design Studio we offer an elaborate assortment of hardwood flooring, tile and carpet selections, granite countertops, cabinets, hardware, railing and stonework options and much more – all displayed throughout the design centre so you are able to see what your choices look like installed rather than trying to imagine them.
Our customers receive the assistance of one of our professional Interior Designers to assist them with the design process to help them to personalize their home, inside and out, to suit their lifestyle.
Our one-stop-shop allows customers to make many of their selections at our Design Studio, rather than having to drive all over the city to multiple suppliers.
Our customers still have to visit some of our supplier showrooms as we are not able to showcase all the options here for items such as lighting (Carrington Lighting), plumbing (Canyon Plumbing), appliances (Coast Appliances or Trail Appliances) or fireplaces (Mr. Fireplace).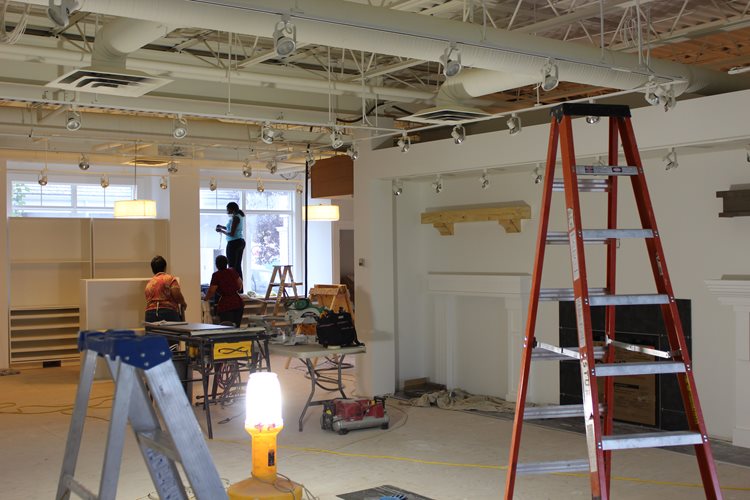 Our Design Studio is still a beehive of activity with people working, ladders and supplies all over!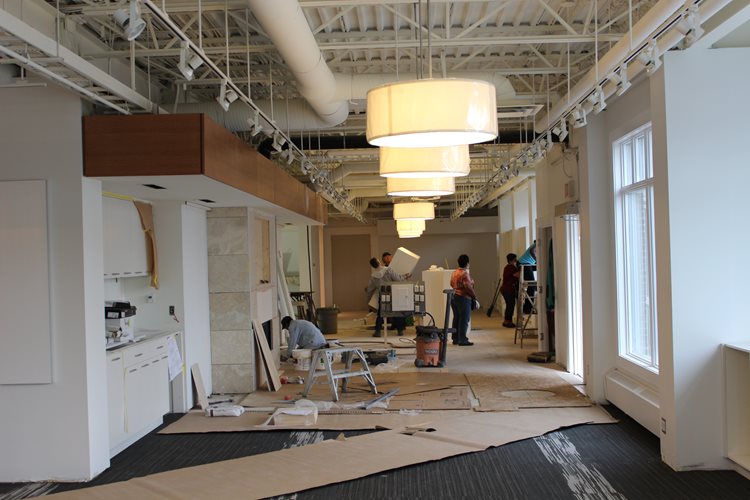 Plenty of pendant and track lights will make our Design Studio feel bright and spacious while illuminating display cases underneath to better view samples.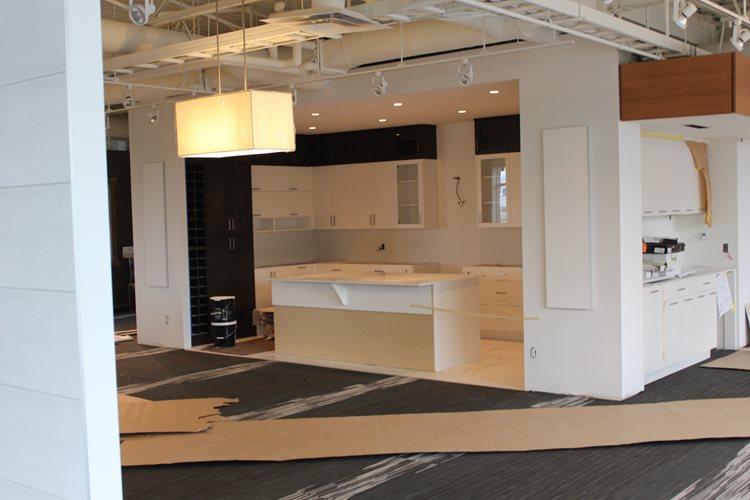 As you will notice, we will have multiple fully designed kitchens showcasing an assortment of cabinet styles, countertops, flooring and appliances.
This kitchen photo illustrates the popularity of combining contrasting cabinets within one space.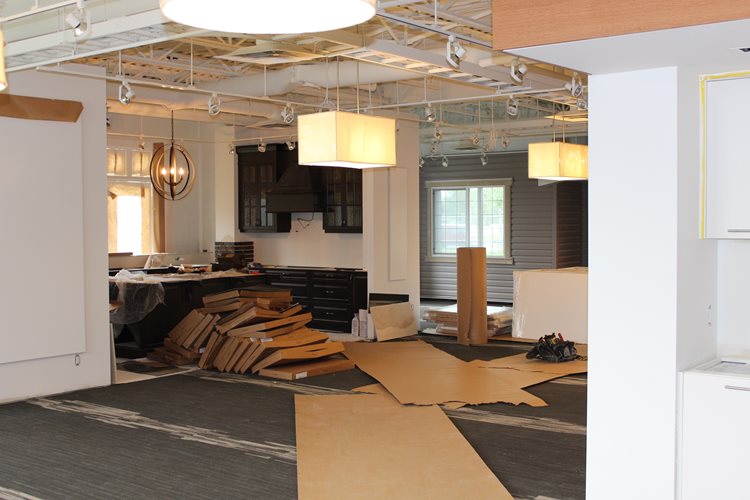 Our fully finished kitchens make it easier for our customers to see what products look like installed rather than having to try to imagine what they look like.
Behind the kitchen you will notice an area that looks like the outside of the home. In this area our customers will make all of their exterior selections.
More updates to come next week!