In November of 2014 we launched our Urbana in Nolan Hill street town project – the first street town project from Creations by Shane Homes.
The homes are a flurry of activity with construction at different stages on the 96 units. We are now able to offer a tour to our guests of each of the 6 floor plans that we offer, including the Ardis, although it is a ways from move-in ready. 😉
As you can see from the photos, these homes are construction zones and we require our visitors to wear the proper personal protective equipment including hard hats and safety boots for their safety. We do encourage our guests to tour these homes to really get a feel for the floorplans as we understand it is hard to picture a home from a brochure, but you need to be properly attired to do so.
The Ardis features:
1463 sq. ft.
3 bedrooms
2.5 baths
rear kitchen with a spacious island
front owner's suite with a private ensuite and walk-in closet
second floor laundry
To view the specifications that this home is built with visit our Model Homes page.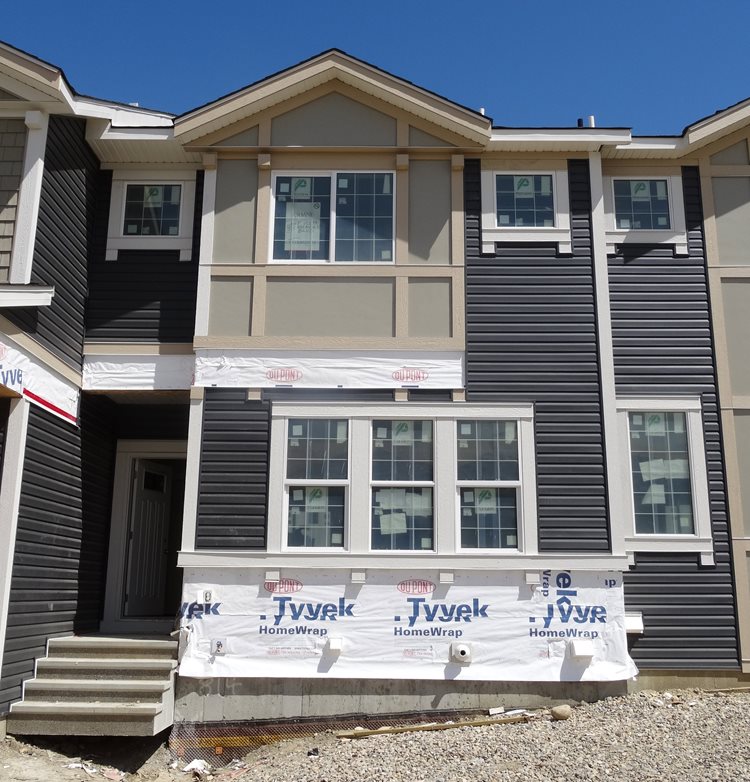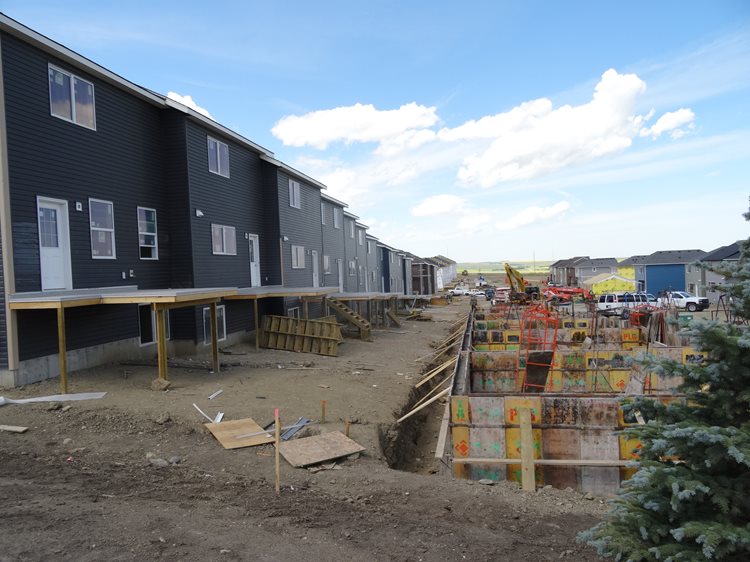 Rear yard which will include a finished raised deck, double garage and landscaping.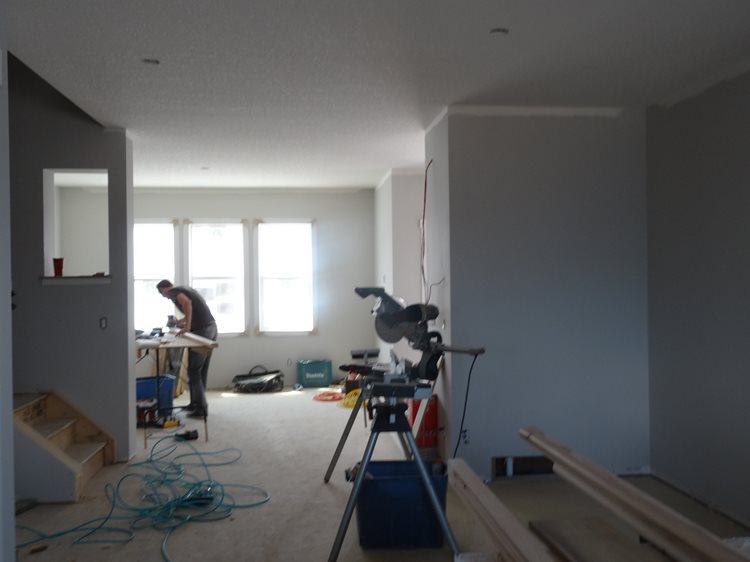 Multiple windows in the great room allow in plenty of light. I tiptoed through this home and didn't get many shots as our trades were hard at work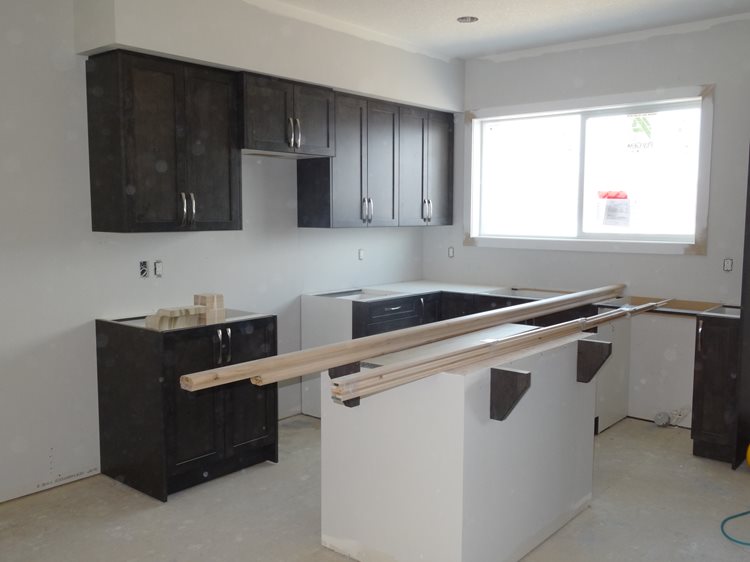 Double sinks under the window overlook the back yard in this good sized kitchen.
More blogs to come soon with a sneak peak inside the 5 addtional styles of homes being built: the Aldyn, Deco, Milan, Turin and Verto!
Contact Deb and Jamie for more info at 519 Nolan Hill Drive NW, Calgary.
Phone Number: 403-536-2315