In November 2014 we launched our Urbana in Nolan Hill street town project – the first street town project from Creations by Shane Homes. We are now over 50% sold out of the entire project! Construction is coming along nicely and our new homeowners and potential homeowners are now able to take a tour of each of the 6 floor plans that we offer (watch for future blogs with photos!).
The entire project consists of 16 buildings with 6 homes per building. Each of the 16 buildings are in different phases of construction, ranging from the hole just being dug to the roof being installed to cabinets installed and being painted.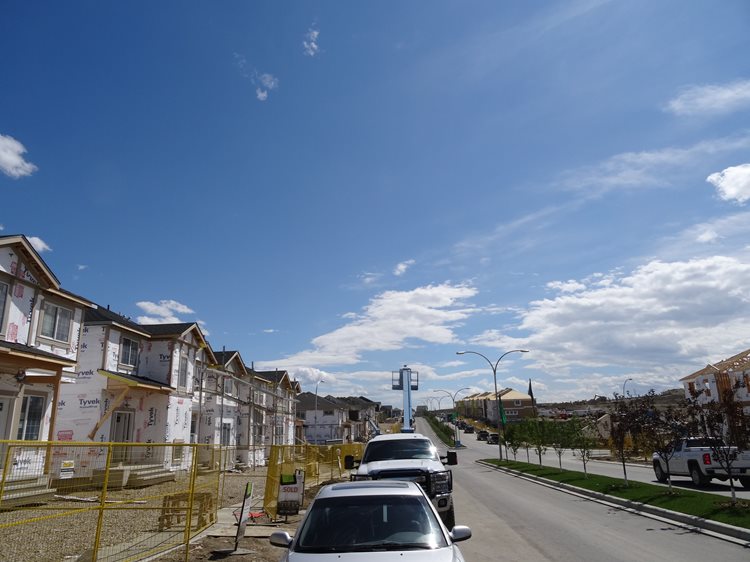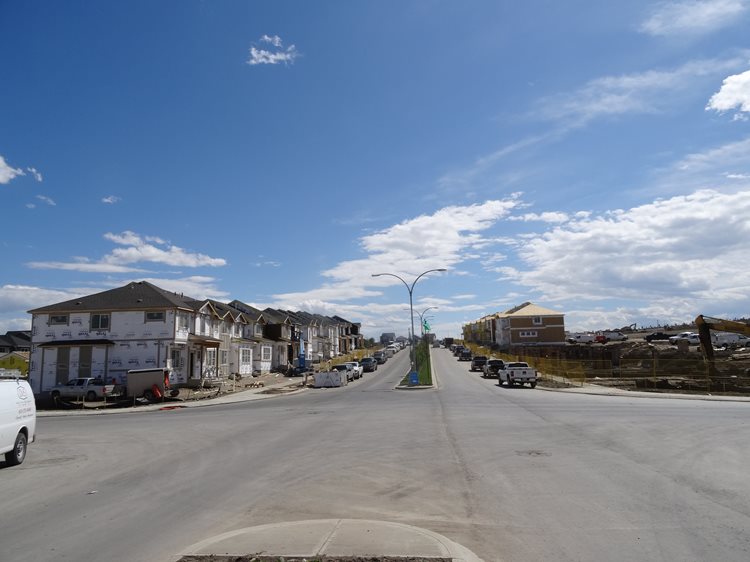 On left of street: Buildings 14, 13, 12 On right of street: Buildings 7, 6, 5 (to come) and 4, 3, 2, 1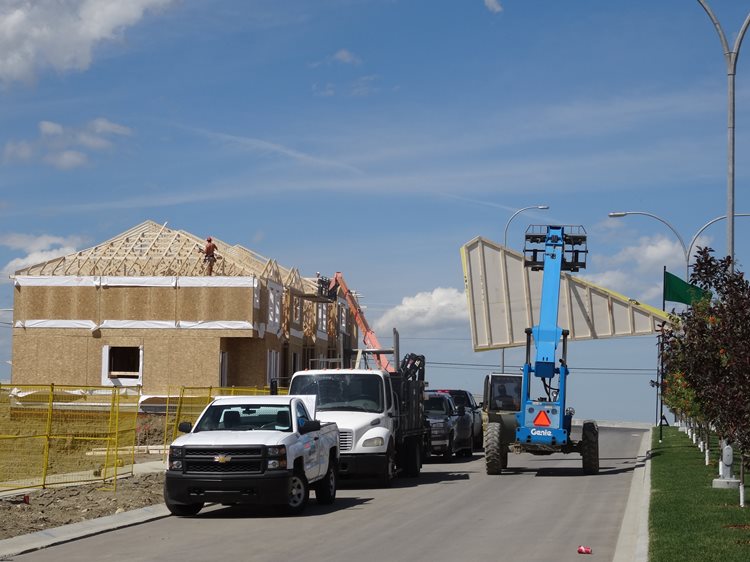 Building 11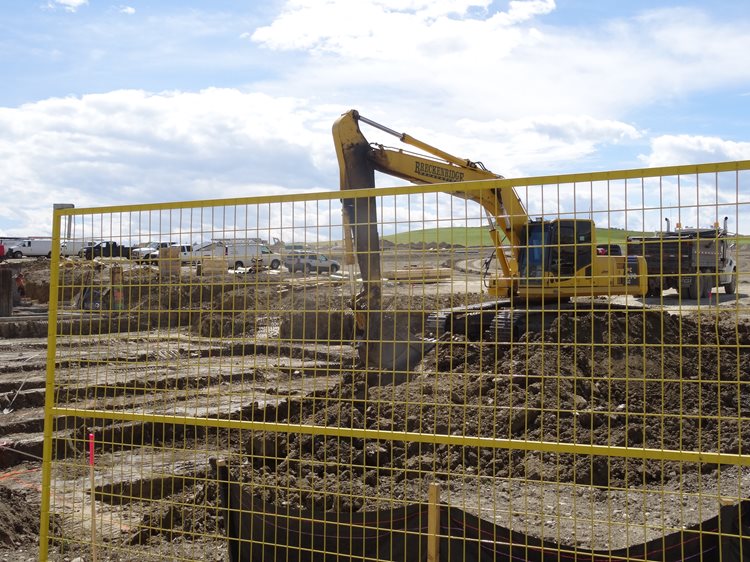 Digging the hole for Building 7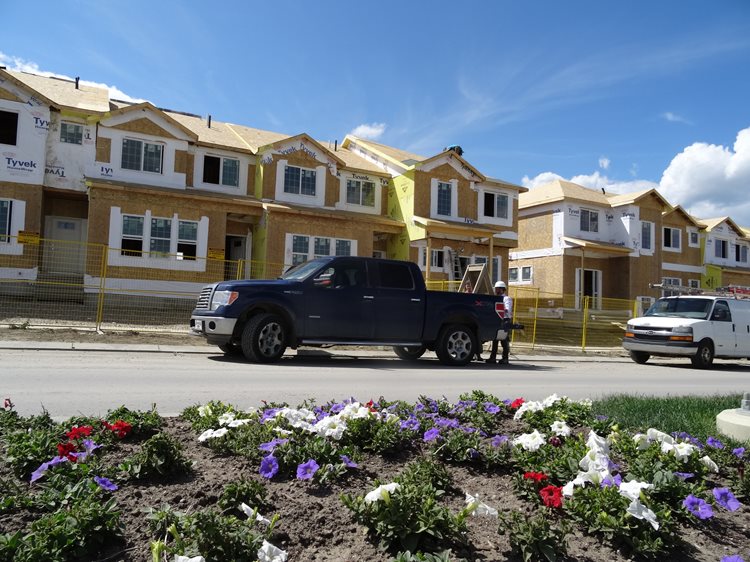 Buildings 3 and 4
We started constructing buildings 12, 13 and 14 first. They are now almost complete:


Building 12

Check out this beautiful playground which is located adjacent to Building 12 and across the street from Buildings 1 through 4 – perfectly handy for any young children living in Urbana!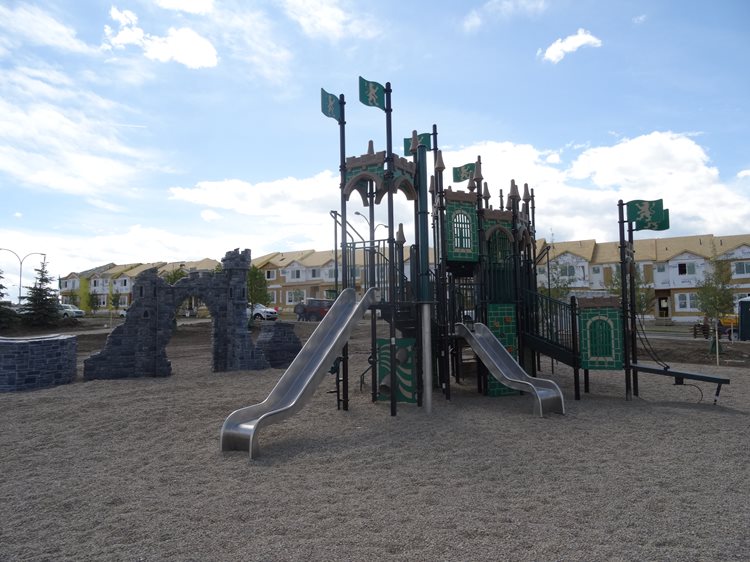 More blogs to come very soon with a sneak peak inside the 6 styles of homes being built: the Aldyn, Ardis, Deco, Milan, Turin and Verto!
Contact Deb and Jamie for more info at 519 Nolan Hill Drive NW, Calgary.
Phone Number: 403-536-2315