It takes the talents, skills and dedication of a variety of experts to build a home.
Relationships must be cultivated and maintained with developers in order to be able to offer a selection of communities to build in, layouts designed, floorplans drawn, homes plotted just right on the lot, exterior selections made, architecturals approved, basements dug, concrete poured, walls framed, interior colours selected and so on and so on and so on …
Plus, in the mix, an experienced, knowledgeable Sales Team is required to help our customers select and customize their floorplans to suit their unique tastes and lifestyle, an Interior Design Team to help turn our customers visions for their dream home into a reality by helping them with all of their interior and exterior colour and finishing choices, and a Service Team to help out after move in if there are any issues!
At Shane Homes we have around 120 staff who work in the following departments: Drafting and Design, Sales & Marketing, Accounting, Estimating, Interior Design, Service, and Construction.
Every month we will be profiling a different member of our Team so you can get to know us better plus you will have the chance to learn more about our industry.
This edition of "Get to Know Shane Homes" features a member of our Sales Team: Deb Gearey
10 things you may or may not know about Deb:
#10 Deb Gearey is our Area Manager in SkyView Ranch. She has worked in a variety of communities including SkyView Ranch, Panorama Hills (yes – we purchased some lots there and will be building for a short time in this community) and Crestmont in Calgary and King's Heights in Airdrie.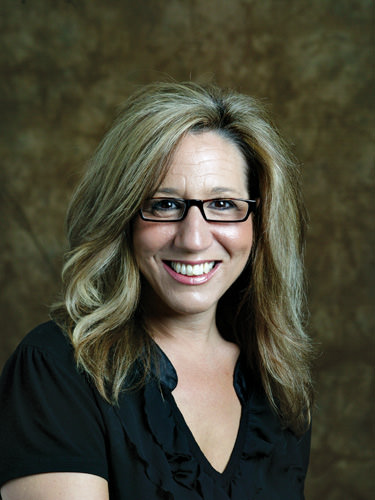 #9 Deb has 2 children and loves being a wife and mom.
(Below with her daughter in centre volunteering at Shane Homes Family Fun Day in 2008)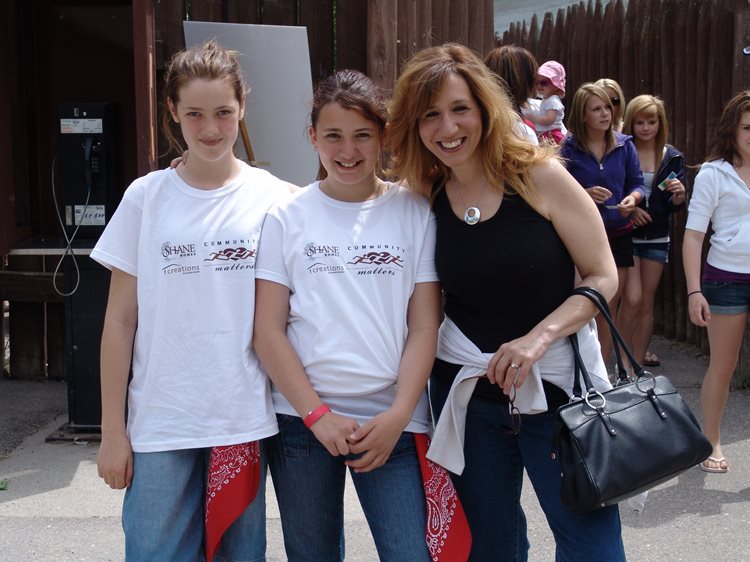 #8 Deb enjoys her home filled with family, friends, music and dogs!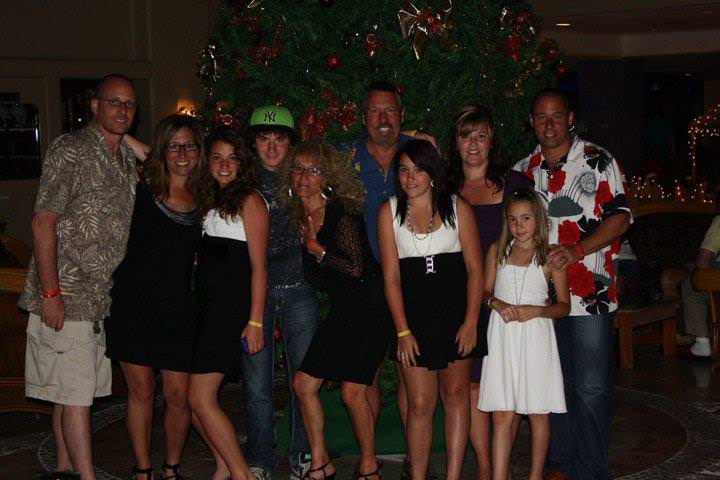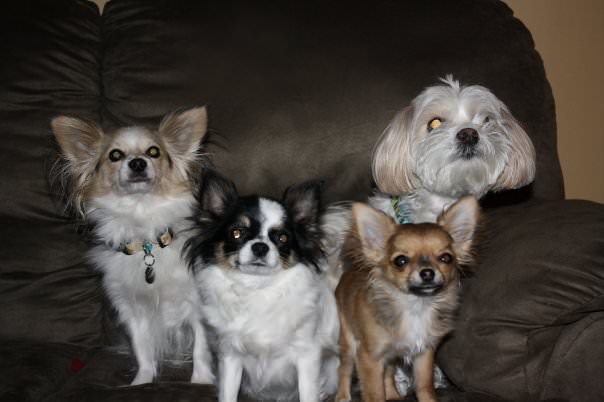 #7 Deb is known for her enthusiasm and is passionate about the process of planning a new home, guiding clients through the building process with professionalism, knowledge, kindness and sincerity.
#6 The love of making customers new home dreams come to life runs deep in Deb's family with her father, Bob, and brother, Jeff, both having long term careers in new home sales and being great role models. Deb's husband, Dave, also is an Area Manager for Creations by Shane Homes in Nolan Hill!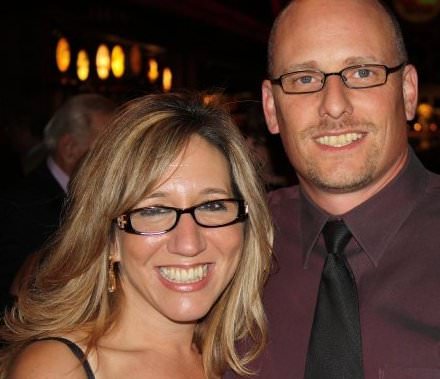 #5 Deb is much loved by her clients!
https://www.youtube.com/watch?v=Z1LOM1hbE7I&list=PL3jpgyxXkU8Gf5vhDFojJAr3vuEglmxOl&index=11
#4 Deb's favourite part about her job: "Building a customer's dream home is an 8 month endeavour in which you get to know the customer quite well and quite often you become a psychologist and a confidante. I love helping people and building relationships with people."
#3 A memorable experience that stands out to Deb: "I worked with one couple and fudged the possession date with the husband so he could enter the home a day earlier and decorate it with dozens of red roses and balloons. Then the day of possession he had a limo pick up his wife and friends and family were waiting in the house when they arrived. Telling that story always makes me tear up as they didn't think they'd ever be able to afford a brand new home."
#2 Does Deb live in a Shane home? "I do. We bought a Capilano model 10 years ago and were just planning to stay there for a couple years but we are still there! We are thinking about building a new home one day but we live in Valley Ridge and are very happy there! The kids, my husband, the dogs, they all love our house. Would be hard to move! My brother and parents live really close by as well so if we did ever look at buying a new home, we'd want to stay close to my family still."
#1 Deb has been helping our customers build their dream Shane home since 1999.
Go to our list of Showhome locations to see where Deb is currently working and please stop by to meet Deb and say hello!