Thanks to Cody and Jesse, some of Shane Homes' valued new homes purchasers, for sharing photos of their new home with us and for answering some questions on their building experience.
Cody and Jesse built a Fiesta II model home in the southwest Airdrie community of Hillcrest and moved in July 2015.
Shane Homes: Was this your first new home build?
Cody: This is actually the second house we have built with Shane Homes. Our first home we built with Creations by Shane Homes and it was a duplex in King's Heights in Airdrie in 2013.
Shane Homes: Do you have any advice you'd like to offer for people building a new home?
Cody: My advice would be to ask LOTS of questions of everybody involved, this will help make sure you get what you want. Anything is possible you just need to ask and your Area Manager is a huge asset so make sure you utilize them. Also stop by your home as often as you can throughout the process, this will help you spot things that may not be right so that things can be corrected before its too late and you won't be to disappointed.
Shane Homes: What is your favourite part of your house?
Cody: I would say our favorite part of the house is our master ensuite shower. We designed a custom steam shower with lights, music, steam and aroma therapy. It was a bit of a pricey upgrade but so worth it for the relaxation you get. I would also say our loft style bonus room with built in surround sound.
Shane Homes: What is your beagle's favourite part of the house?
Cody: My beagle's name is Fred. Anywhere there is food, so the kitchen specifically where his food bowl is.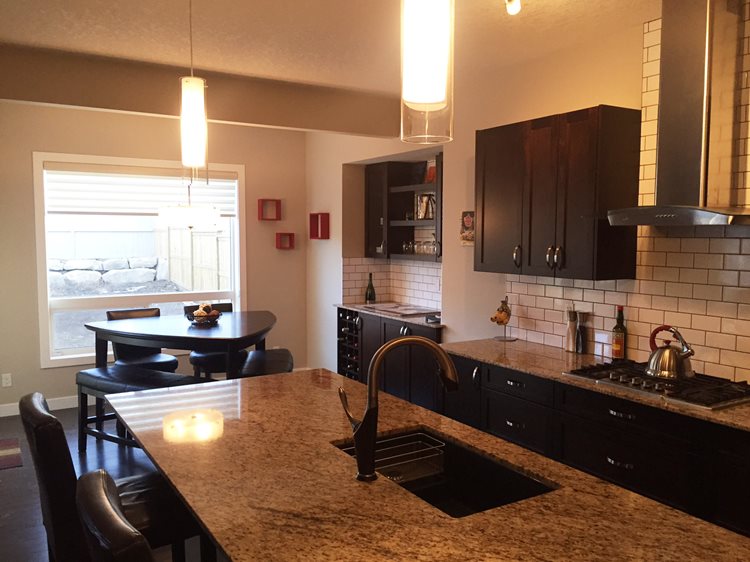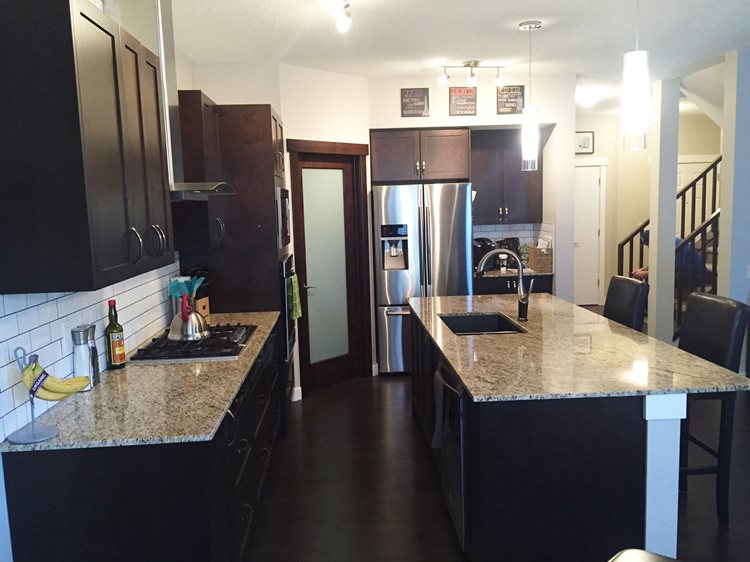 Cantilevered hutch with built-in cabinetry to match the kitchen, lower wine rack, upper shelving with centre open shelving flanked by cabinets with glass doors.