In order to stay on top of new product offerings in the ever changing marketplace Shane Homes headed to LA recently to visit its up and coming communities and tour multi-family projects. In case you missed our first blog on the trip, please visit our Blog Archive.
Here are some more neat ideas, many centered around the creative utilization of space and how to make the space feel larger, as multi-family residences tend to be a bit smaller than single family homes: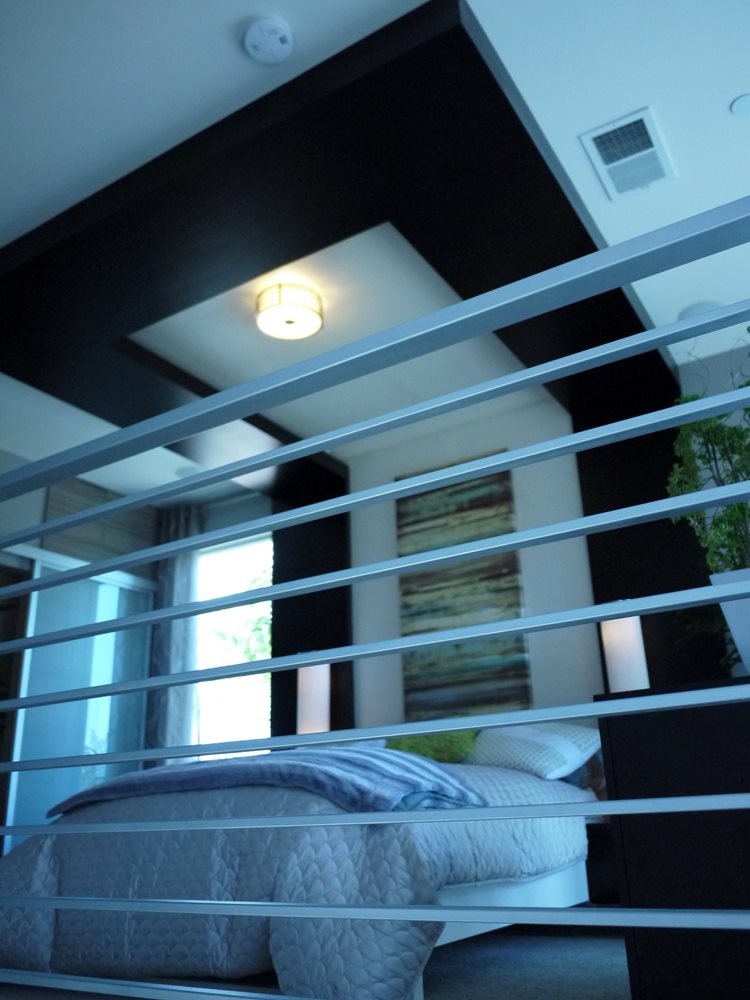 We love this loft bedroom with a headboard that extends onto the ceiling, framing the bed and drawing your eye up, creating the illusion of an even taller ceiling than it already is.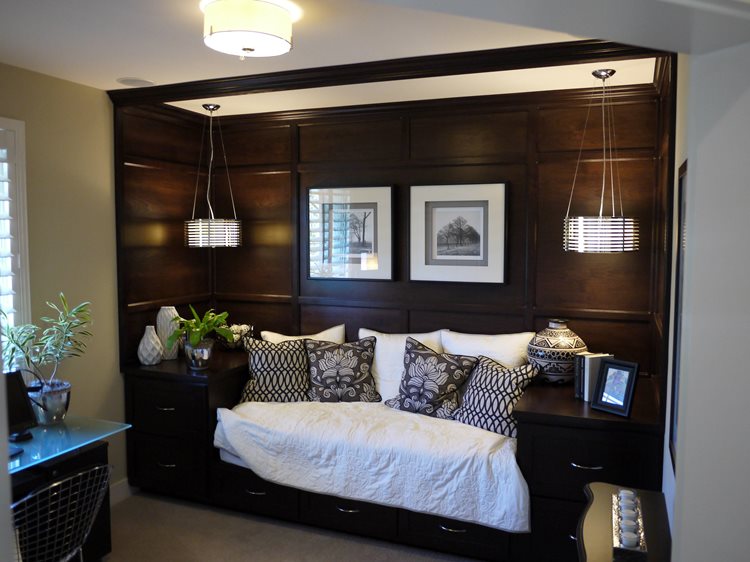 This elegant built-in serves a dual purpose, easily converting from a cozy reading nook to a stylish spare bed when guests arrive.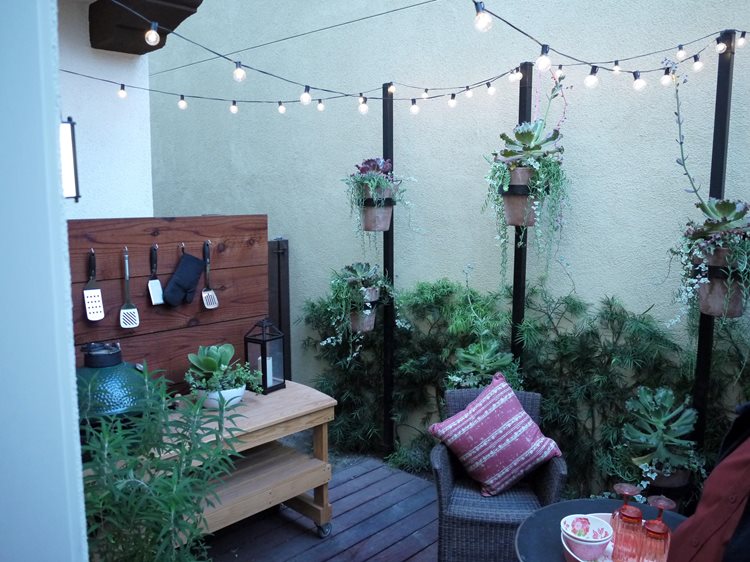 We love this outdoor living space but must concede that it is likely better suited to the LA climate than Calgary's. Not quite as enjoyable in a winter parka half the year!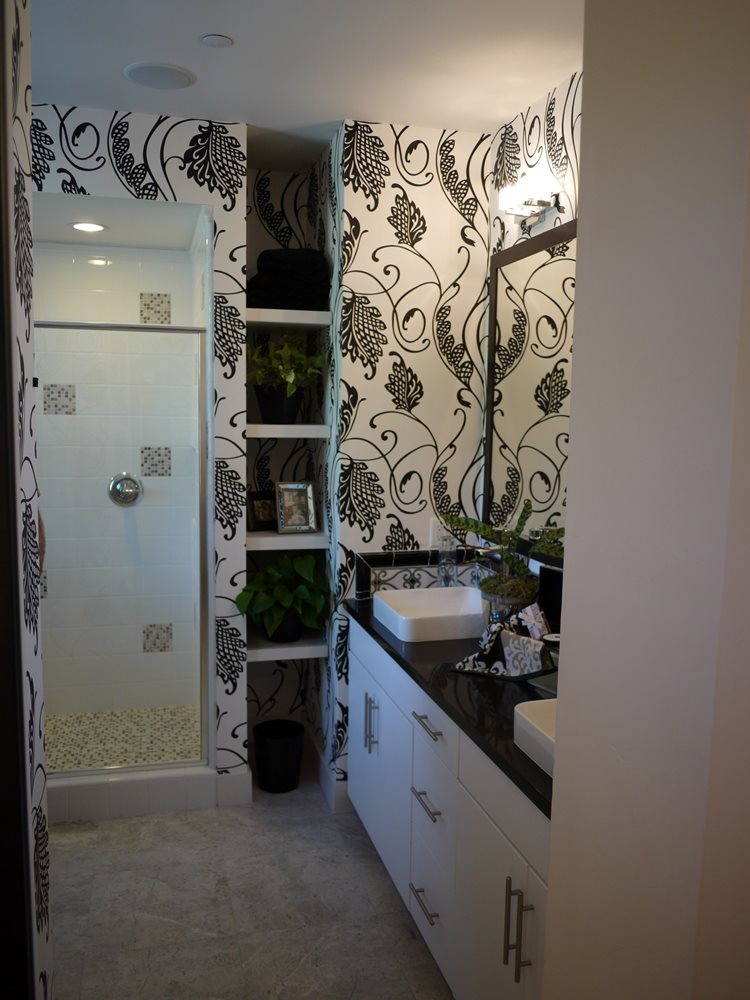 Extra storage space is created in this bathroom by creatively using the space behind the wall and between studs to create extra shelving.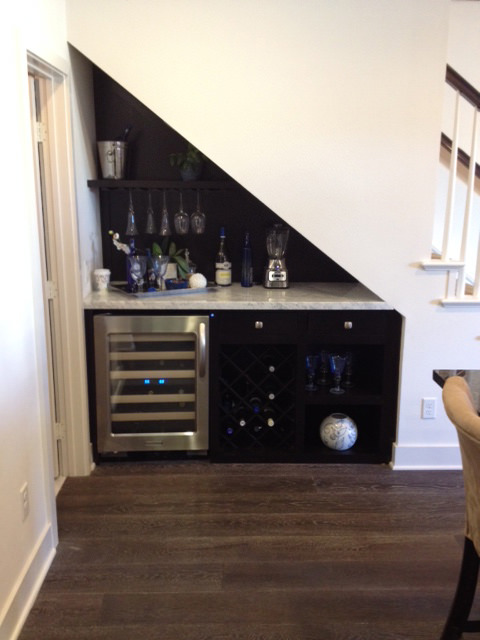 This builder scored a 10+ for creative usage of space! Space that many would consider wasted was utilized with creative wet bars and bookshelves.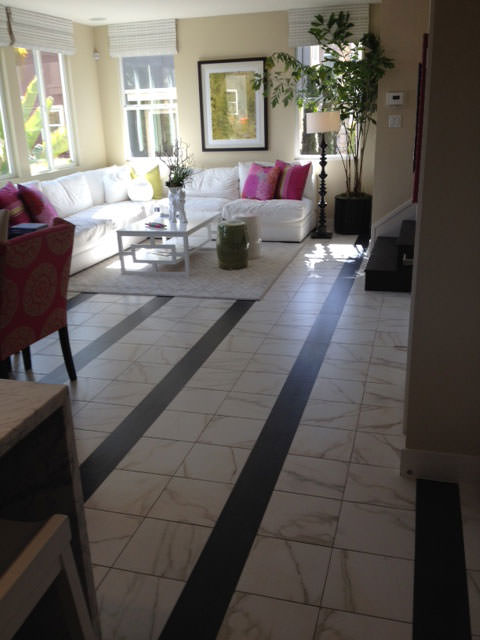 This photo is a great example of how to create the illusion of space through such things as 9 foot ceilings, tall skinny windows to achieve height and using a combination of hardwood and tile in the flooring to form a line that makes the room appear longer. As one of our staff members said who was in LA, "No matter the square footage, you never felt cramped in".