At Shane Homes our staff are inspired and encouraged by our founder, Cal Wenzel, to give back, either by volunteering their time or by providing financial assistance. To quote Cal, "At Shane Homes we believe we have a responsibility to give back to the communities where we live, build, work and raise our own families. This is something I firmly believe in and is part of our company culture."
Many of our staff volunteer through Shane Homes to give back by helping to serve lunch at the Calgary Drop-In Centre, by being on committees for charitable tournaments that Shane Homes sponsors such as the Peanut Butter Golf Classic and Priddis Greens Charity Classic, by painting buildings at Heritage Park and more.
Our staff are unfailingly generous and so many of them volunteer in their own free time as well. Today, we would like to share the story of two of our valued employees, Cheryl Dobos, Sales Associate in New Brighton, and Paul Dobos, her husband, and Shane Homes Showhome/Spec and Head Office Maintenance Extraordinaire.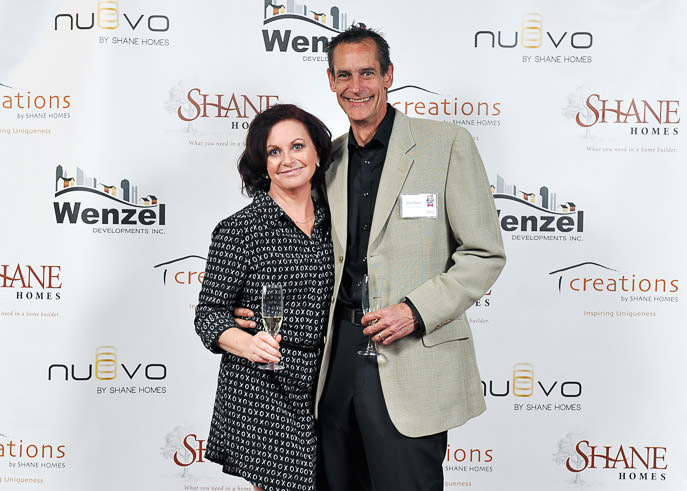 Cheryl and Paul, both Royal Canadian Legion members, have committed to raising funds for a non profit organization called Wounded Warriors Canada. This organization helps the wounded and injured members of our Canadian Armed Forces. Currently, the primary focus is on mental health, particularly, the staggering impact of Post-Traumatic Stress Disorder (PTSD), perpetrated by Operational Stress Injuries.
Cheryl and Paul have committed to taking part in the Battlefield Bike Ride 2015.
In June, they are traveling at their own expense to start the bike ride at the iconic Vimy Ridge Memorial in France. They will visit the battlefields of our Canadian soldiers including Flanders Fields in Belgium and end their tour in the Netherlands. This will take 8 days to complete. They will not be in air conditioned tour buses; they will be on road bikes cycling a total of 600 km.
Their personal quest is to raise $4,000 each that will go to fund necessary programs for our heroes.
Cheryl and Paul say that they, "are thrilled to be able to experience our national history and see the birth place of Canada. We have been directly affected by what PTSD can do to friends and family, as I'm sure many of you have experienced as well. So if you want to support a worthy cause, please donate through our page to Team Dobos. We are always willing to talk about why we are passionate about this cause if you would like to contact us at [email protected]."
To donate to team Dobos please visit:
https://secure.e2rm.com/registrant/TeamFundraisingPage.aspx?teamID=579861#&panel1-3
Cheryl and Paul will be raising funds and awareness for Wounded Warriors on Wednesday, April 29 at Good Life Fitness at South Pointe location from 5 – 9 pm. Good Life Fitness has generously donated bikes and give-aways for Cheryl and Paul for the day.
Shane Homes wishes Cheryl and Paul a safe journey and are proud of their generous nature.