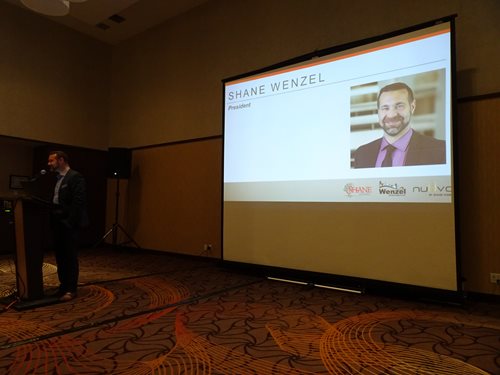 A
t Shane Homes communication is very important – with our customers, trades, suppliers, partners and our staff.
In order to keep our staff well informed on what is going on in the company today, how our company performed historically, and share our vision for the future, we hold bi-annual company meetings with all of our staff. We also take this opportunity to reward our staff for their years of service.
In the past several years we have added two new divisions to our Shane Homes Group of Companies, Nuovo by Shane Homes, our multi-family division and Wenzel Developments, our land development division. With the growth in our company we are restructuring our bi-annual Shane Homes meetings to be the Shane Homes Group of Companies bi-annual meeting.
Here is a 'sneak peak' of what goes on behind the scenes at the Shane Homes Group and some highlights we'd like to share with you:
A. Shane Homes
Service and Warranty
Key reportings:
Improvements to our pre-occupancy inspections we implemented in 2015 are resulting to customers having less deficiencies at possession.
Increase in customer satisfaction post possession as indicated by our phone and email surveys conducted within 24 hours after each service call to ensure that the service is done to our customer's satisfaction.
Customer Feedback as indicated by comments received in our follow up surveys:
"Yes we were satisfied. My husband and I have always had an excellent experience with Jason. We can't say enough good things to explain how professional and helpful he has been. We feel comfortable having him in our home and know that he will always fix the problem and give us some great tips.
Kevin is one of the best from Shane Homes. His willingness to work and solve issues is great.
Paul and Shawn did a great job, Paul went above and beyond many times as well as Shawn. I am overly appreciative of these guys! I have not been the easiest of people to deal with at times but no matter what Paul was always ready and available to take my call or email and assist in anything he could.
Sales/Marketing
Showhome Openings
In the building industry, Spring is a very popular time for showhome openings, this spring was no different with Shane Homes opening:
2 street town showhomes in Cornerstone in NE Calgary
2 laned showhomes opening in Legacy in SE Calgary
Photo: Sienna laned showhome in Legacy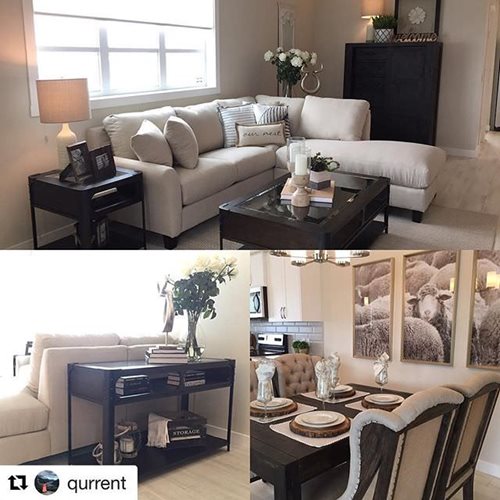 Photo: Deco Street Town showhome in Cornerstone
But that's not it, we have more scheduled to open in the upcoming months:
Legacy in SE Calgary – Paired Homes – Sept 2017
Redstone in NE Calgary – Front Drive Homes with Double Attached Garage – Fall 2017
Park and water front street town homes in Midtown in Airdrie
Marketing:
Shane Homes won a SAM award for Best Moving Media at the SAM awards for their "Love It or Customize It …Shane Homes The Better Way to Build" TV commercial
Shane Homes won a SAM Award for placing in the top 10 for Top Sales Team for 2016 at Calgary SAM Awards – Deb Gearey (Jamie and Anita)
As of April 1, 2017, our Creations by Shane Homes division will be rolled into our Shane Homes brand. Our laned and paired homes are now part of our Shane Homes product line.
Shane Homes launched our new website featuring:
More intuitive and modern design
Fully responsive website
Integrated social sharing strategy
B. Wenzel Developments
Wenzel Developments Inc. is part of the Shane Homes Group of Companies and specializes in land acquisition and development. Brenden Montgomery, our General Manger of Land Development is in charge of Wenzel Developments.
After years of planning and endless hours of work, Wenzel Developments launched their first community, in conjunction with Apex, Midtown in Airdrie in 2016. Looking ahead, Wenzel Developments is working on land development in all quadrants of Calgary and Airdrie and is constantly on the lookout for new land opportunities. We have a strong 10 year supply of land, are continually working with our partners to look at future opportunities and are also reviewing current short term opportunities as well.
Marketing:
This spring we opened a kiosk in CrossIron Mills to increase awareness of Midtown in Airdrie.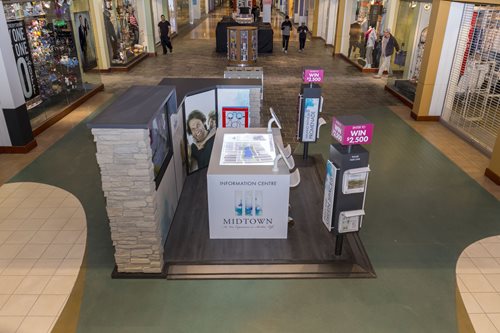 A Family Fun Day event was held in Midtown this winter with over 350 guests attending.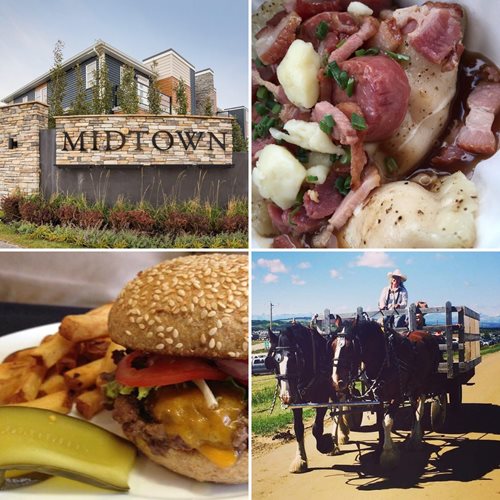 C. Nuovo by Shane Homes – Multi-family Division
The Mark 101 in Sage Hill
Presales started on The Mark 101 early last year. In the summer of 2016 we opened a sales centre and fully furnished show suite. The first of three buildings to comprise The Mark 101 is under construction with framing over 90% complete. Building One is over 75% sold out and residents will be able to start moving in November/December 2017.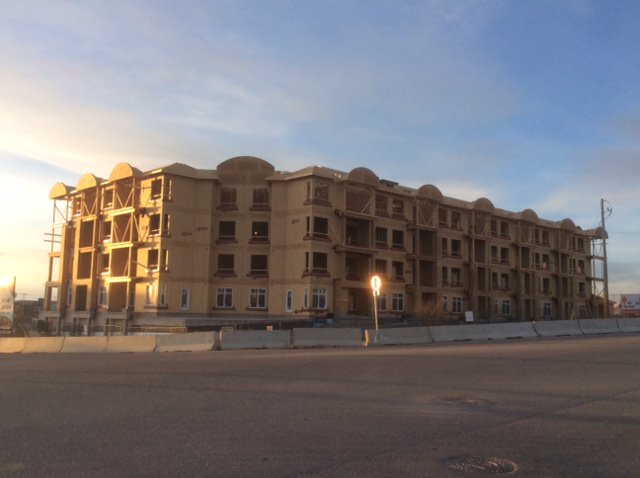 The next two condominium buildings are scheduled for a construction start of May 2018 in NE Calgary and Airdrie.
Community Involvement
RESOLVE Campaign:
Shane Homes is part of the RESOLVE campaign to help end homelessness in Calgary. As part of our commitment to this campaign, we have built a four storey, 23 unit apartment complex called Prelude in Radisson Heights to house vulnerable people who have nowhere to live. The construction of this building was managed by Nuovo by Shane Homes. It is over 95% complete with the grand opening taking place May 16, 2017.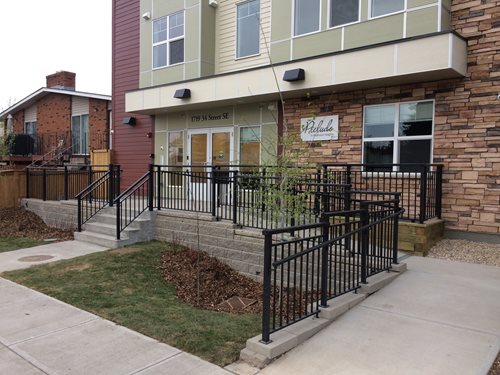 In Part II of this Blog we will announce the Years of Service Awards