Christmas is a time for giving and receiving. As Shane Homes annual Spirit of Giving enters into its third year, we give thanks that we are able to continue this initiative.
For the past three years, Shane Homes has donated $5,000 per year to purchase gift cards and spread cheer over the Holiday Season. Our staff donate to this fund as well.
On Tuesday, December 13th we had a team of 8 head out into the community. Then on Friday, December 16th we had a team of 12 head out, this time with some family members as well who were in the spirit of giving and wanted to see how it felt to make an impact in someone's life in this way.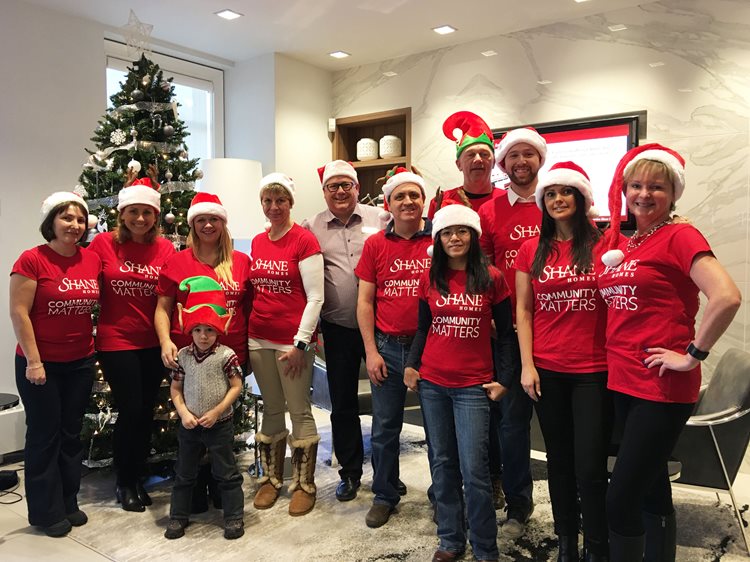 Our Team shared some photos of people that they gave gift cards to and let us take their photo.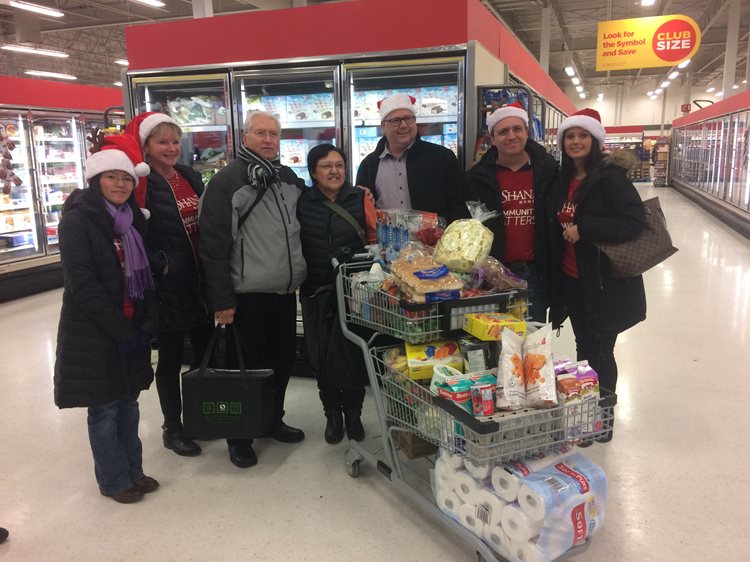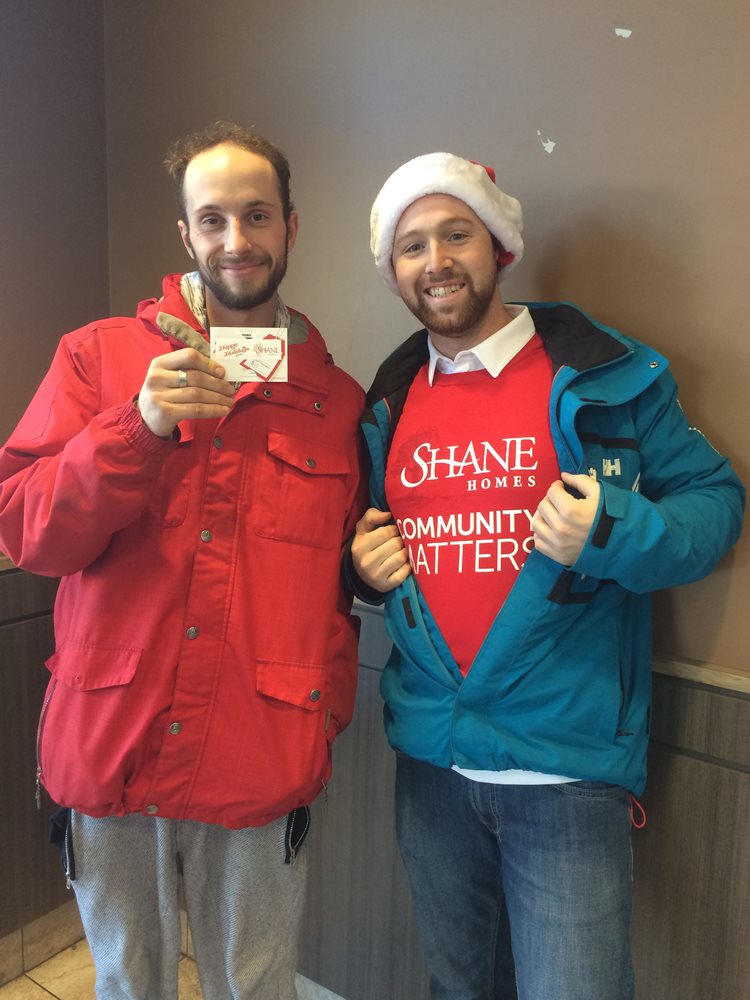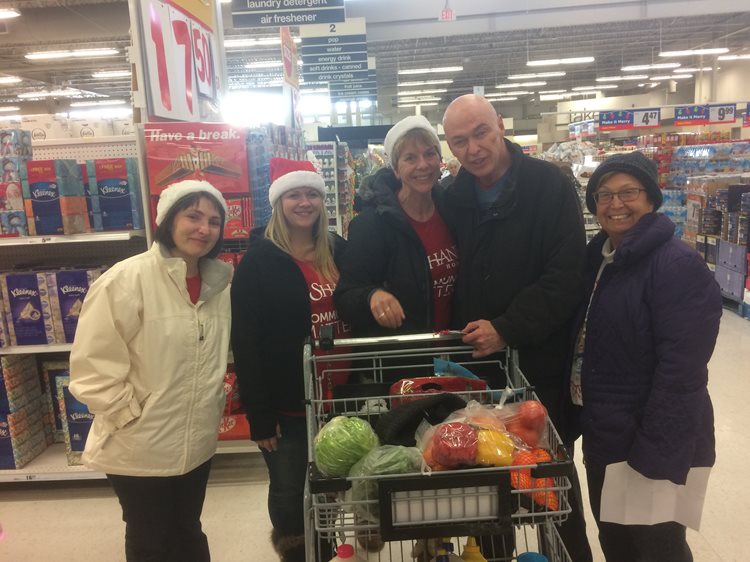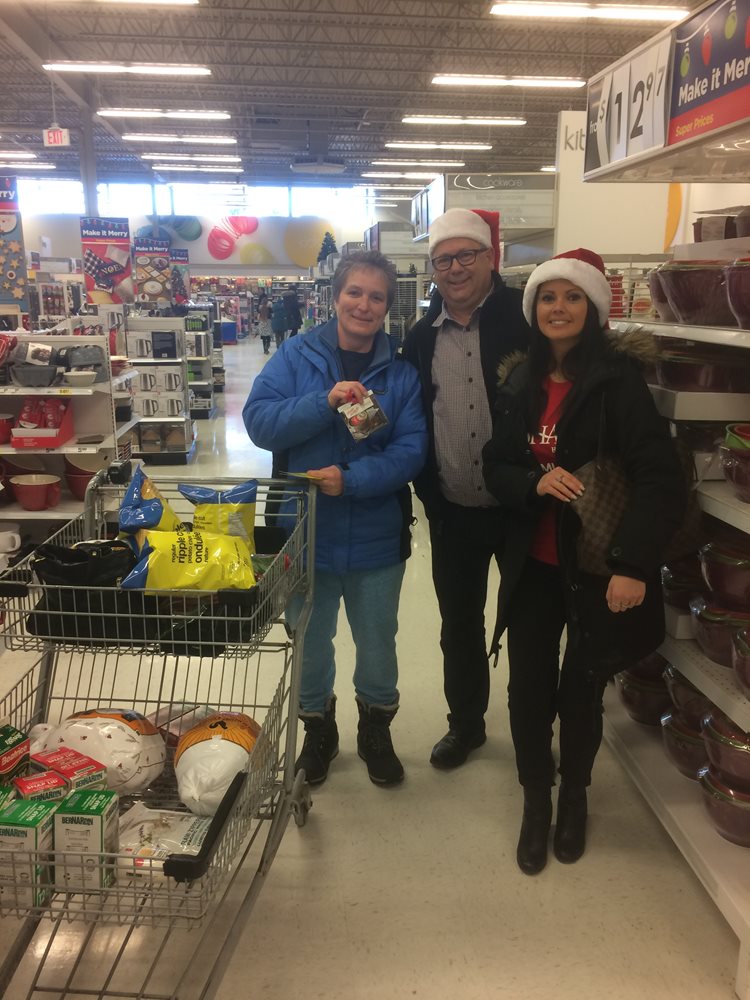 Our Team shared that one couple that they randomly gave gift cards to at Superstore "were doing a community dinner for 30 people in memory of a family member" and that another gentleman they gave a gift card to phoned his wife and was overheard saying "we can now buy a few gifts for the kids". To randomly reach people that show such generousity and others who can use a helping hand at this time of year, made the experience even more heart touching and rewarding for our staff volunteering. They said "everyone was extremely grateful and appreciative for the unexpected gifts".
At Shane Homes we are very grateful that we are able to give back to the community and that we are able to help spread some cheer at this time of year.

Thank you for reading this blog. Merry Christmas and Happy Holidays from all of us at Shane Homes!
To read more about our first trip to spread holiday cheer, click on our Blog Archive from 2015.
#CommunityMatters #ShaneInvolvement #spreadgoodYYC