"It all began over a cold tuna fish sandwich." That is how Alan Norris, Chair of the RESOLVE Campaign, and President and CEO, Brookfield Residential Properties, tells the story of how 11 Calgary home builders got together and decided to help RESOLVE build 11 residences to house the homeless in Calgary.
And Cal Wenzel, CEO/CVO of the Shane Homes Group of Companies was one of the first ones to put up his hands and say "I'm in" when Alan asked a group of builders who wanted to collaborate on an initiative to help the homeless.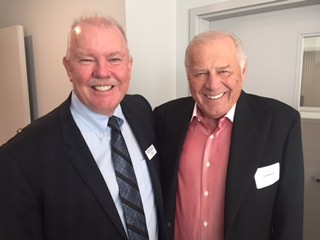 From Left: Alan Norris and Cal Wenzel
Fast forward to May 16, 2017, when the grand opening of Prelude was held, almost one year exactly from the ground breaking ceremony held on May 18, 2016.
Prelude is a permanent supportive housing development that will provide homes for 23 formerly homeless and vulnerable Calgarians. The apartment was built by Shane Homes Ltd., and NUOVO by Shane Homes as a part of their 'Visionary' donation to the Calgary Homeless Foundation (CHF) through the RESOLVE Campaign. The Alex Community Health Centre will provide client supports for the new residents, with HomeSpace Society as the property developer, owner and manager.
Plenty of attention to detail was built into Prelude to make it energy efficient, safe and very comfortable for the residents. Some of these features include:
Energy efficient:
Double pane windows
Boiler/radiant system that heats every suite and office as opposed to forced flow heat
The building has a make-up air (MUA ) unit to transfer and recycle the air in the building as well as keep the common areas warm in the winter and cool in the summer
2 large hot water tanks with re-circulating pumps
Fully automatic irrigation system
Safe:
Plenty of interior and exterior cameras
Shatterproof windows
24 hour monitoring and control of resident access to the building
Automatic shut off of stoves in resident suites after 3 minutes of not being used
Multiple suites for accessible access for those in wheel chairs
Grab bars installed in place of towel bars in the bathrooms, allowing dual usage as a towel bar and as a strong handle to grab if you need assistance getting in and out of the shower
All of the suites have showers as opposed to tubs, creating a more accessible space for residents of all mobility
All windows have limited opening ability for safety purposes (3-4″)
Electrical panels are designated per floor instead of each suite for resident safety
Custom elevator for easy barrier free access to each floor
Built in fire sprinkler system
Comfortable:
Luxury vinyl plank flooring
23 Private bachelor suites with a three piece bathroom, kitchen with cooktop and fridge and a dining and sleeping area
Common room with comfortable couches for get togethers
Community kitchens with industrial strength dishwashers
Bike storage area on in the basement
Additional Features:
Designated resource spaces on each floor
Community garden in the backyard
Community laundry room
Residents will start moving in on June 1st.
"We are grateful to have been able to be part of the RESOLVE Campaign and participate in the worthy cause of building homes for Calgarians experiencing homelessness, " says Cal Wenzel of CEO of The Shane Homes Group of Companies. Prelude is a partnership between Shane Homes, HomeSpace Society, The Alex Community Health Centre, RESOLVE and Calgary Homeless Foundation and is a great representation of what can happen when we all come together to get things done. The result of this work is that another 23 people have a place to call home. We know that this building really is a 'prelude' to something great for Calgary."
The Shane Homes Group Team at the Opening:



Wheel Chair Accessible Units: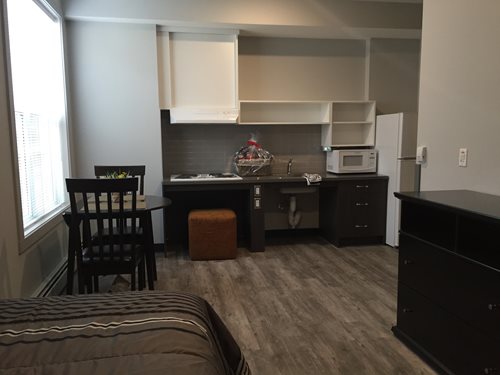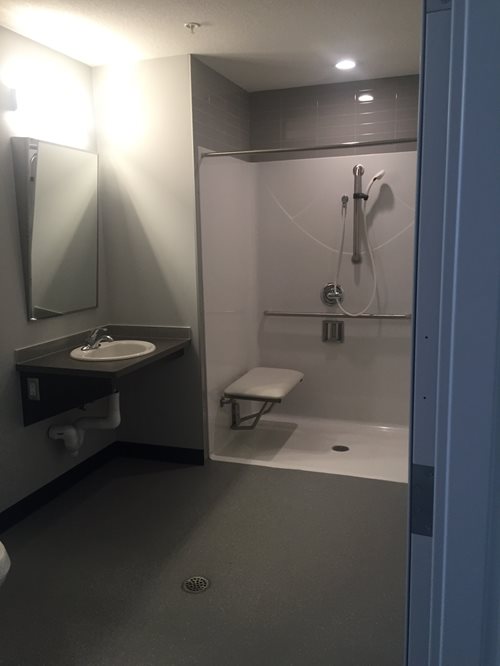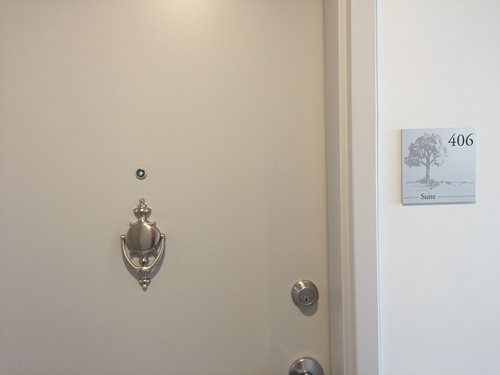 Typical Bachelor Suite: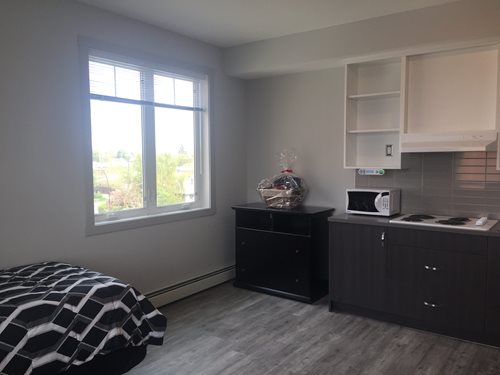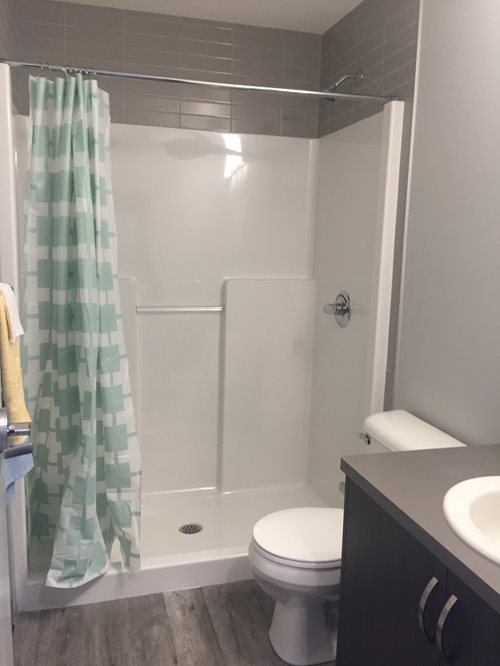 Common Rooms