What are some tips on researching a new homebuilder and home online?
There are plenty of resources that you can access online to make researching a new home easier. These range from finding the homebuilder that's right for you to mortgage information that will help you determine how much you can afford even before you go out to view showhomes, says Brenda Kasianiuk, social media, marketing and sales associate with Shane Homes.
A good place to start your search, she says, is to visit developer websites to find out more about new communities and their amenities, such as schools, shopping malls, recreation centres, services, etc. You can also access a list of builders crafting homes within the community that you're interested, check out models and find out starting prices.
"Once you've done that, it's a good idea to visit the homebuilder's websites to see how long they have been in business, what associations they are part of (e.g. Better Business Bureau), what programs they offer and if they have an onsite design centre where you can make your interior and exterior selections," Kasianiuk says.
Viewing the builders show home photo galleries and videos as well as floor plans layouts and elevations is very helpful. Some online tools also allow you to build and price your home online. This will help you get a sense for the community, model, model options and lot that fit your lifestyle and budget.
Also check to see what kind of after sales service the homebuilder offers; if Are there are any service and maintenance programs available to help you to care for your home after you move in? What type of warranty and coverage program do they offer?
When comparing builders, Kasianiuk says, look at what type of services are included with the purchase such as legal and professional design assistance; review the standard specifications; inquire about the building timelines as times may vary significantly; and inquire if the home price will change prior to possession.
"Some builders offer showhome selections sheets that list interior and exterior finishing selections," Kasianiuk says. "This allows you to replicate the look of the showhome because you can see what was selected with respect to paint colours, flooring, countertops, cabinetry and other finishing touches. Once you do select a community, builder and model, this can greatly help with the design process and in getting the home you desire."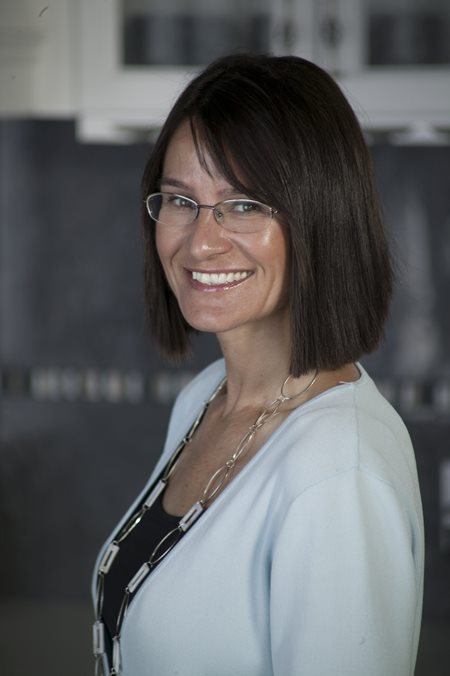 Brenda Kasianiuk, Social Media, Marketing & Sales Associate
As seen in the Feb 1 – Mar 1, 2013 Volume 16 Issue 02 of New Home Guide