Brandy, one of our Interior Designer's is working on a new Andorra II showhome in King's Heights and she is taking us through her journey from design to completion. This week Brandy will talk about lighting: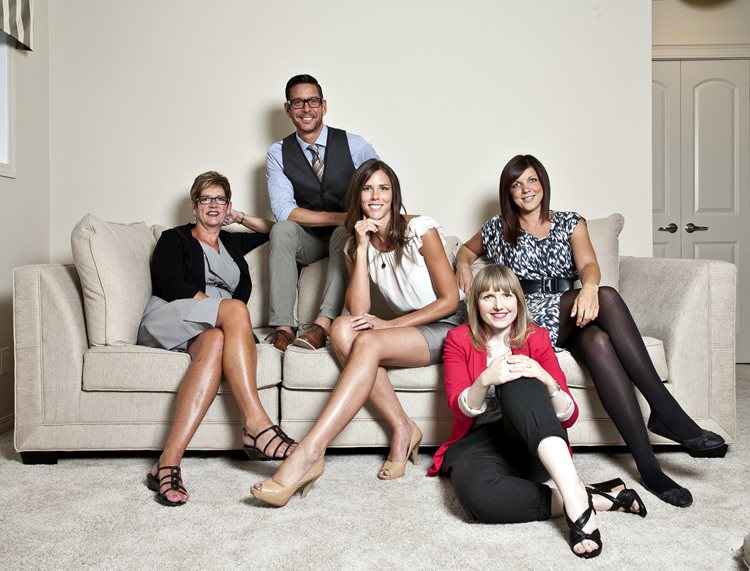 Brandy:
Our lighting supplier is Carrington Lighting. They supply all of the lighting for our showhomes and our customers also make their lighting selections at Carrington. The assortment of lighting available is so vast, that we do not display this in our Expressions Design Studio. Our customers need to go to Carrington to make their selections. This way they are able to see everything that is available from Carrington and make the selections that best suit their tastes.
Even as an Interior Designer, the options can seem overwhelming when you walk into their showroom. We hear this from our customers as well, when faced with so many outstanding options to pick from. I find it best to arrive a half hour before your appointment. This way you can take some time to walk around and view the different types of fixtures, see the finishes they come in and look at price points. I suggest you pick out a few that you like either the style of, the type of finish or the overall size. Most of the fixtures on display come in a series which means they might be available in a different finish or size.
I then pull out my plan and figure out what type of lighting is specified in my showhome and where it is located. Keep in mind the interior finishes you just selected with your designer and consider the shape of things you selected. It is best to keep all of the finishes as similar as possible. So if you have selected everything in chrome, then stay with chrome on the light fixtures.
For this particular showhome I have selected black metal spindles, black cabinet hardware and black handles on doors throughout the house but I selected polished chrome plumbing fixtures. I also did shaker style cabinets, eased edge counter tops and shaker baseboards and casings. In this case, I need to look at a light fixture that is either black or chrome and that is generally square or straight lined. I also want an arts and crafts feel to the light fixture. I also want something large in the dining room that is almost sculptured like a piece of art but that complements its surroundings. While walking around I found a large fixture that would work perfect in the dining room. This was my starting point: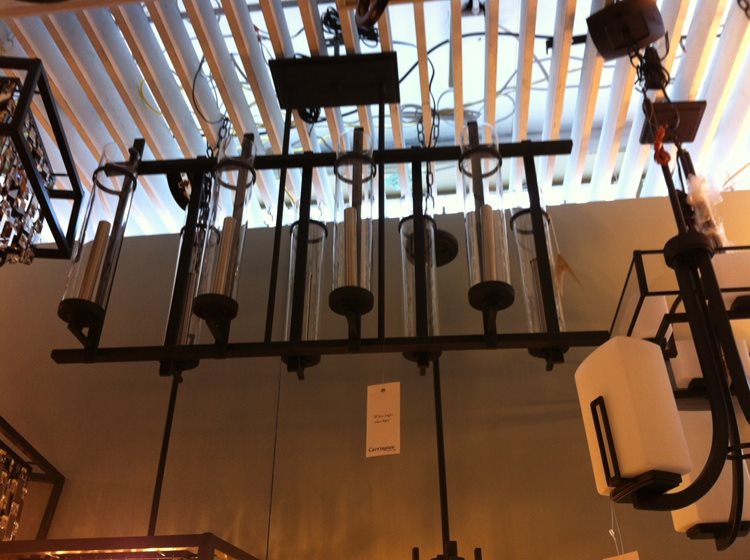 From there I met with my lighting consultant and we discussed the fixture I had found. It came in a series of different sizes and types. Keep in mind your budget. I was able to upgrade some fixtures in the house but not all of them. When designing showhomes we have strict budgets that we must adhere to, much like our customers when they build their homes.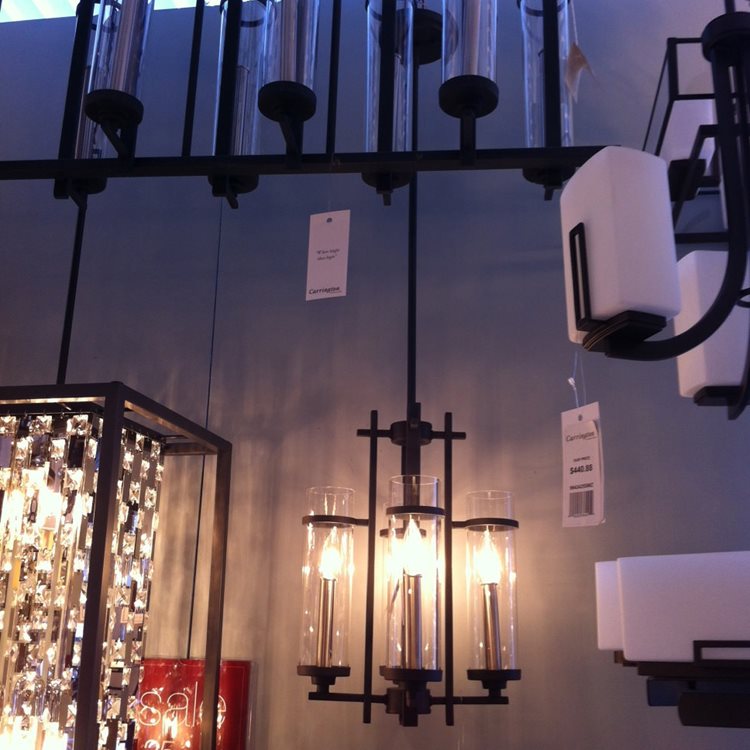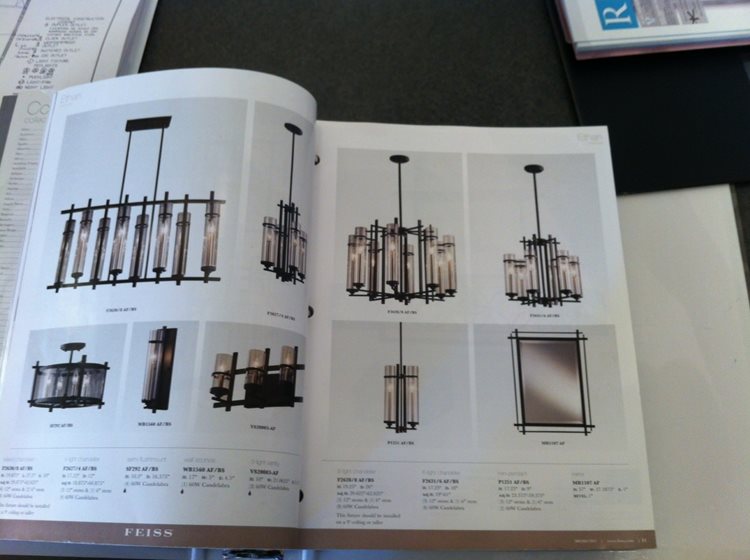 Next up: showhome furniture shopping. Stay tuned!
Showhome Design Process To Be Continued …
Never saw the first blog? Then check it out in our Blog Archives:
The Showhome Design Process – Inside a Designer's Head