Fall and winter is a perfect time to tackle those home projects you've been thinking about all year, but didn't have the time to do. One project that is fairly simple but can reap great rewards for you and your family is to convert seldom used spaces into functional purposeful rooms that your family members will be keen to use.
Here are some ideas compliments of our Interior Design Team that we have implemented in some of our showhomes.
Yoga Room/Exercise Room
Have a spare bedroom that is used infrequently? Convert it into a yoga room or exercise room. This calm space away from the hustle and bustle of a busy home environment will have you yearning to practice yoga or your fitness routine more regularly.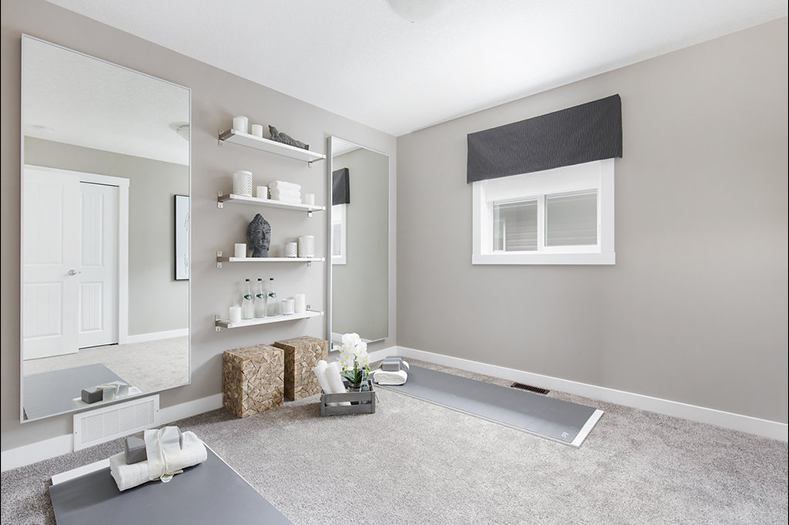 Photo: The Orion Showhome in Midtown in Airdrie
Home Office
Convert a spare bedroom into a home office. This is a great idea for the adults in the home while creating a quiet space, away from distractions, for kids to do their homework in as well. Include a sofa bed to quickly convert it into a spare bedroom for overnight guests.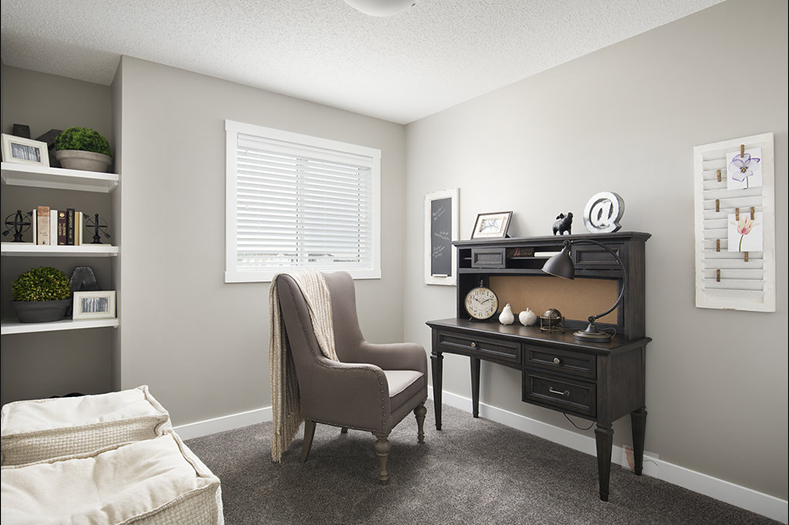 Photo: The Sienna Showhome in Cornerstone in northeast Calgary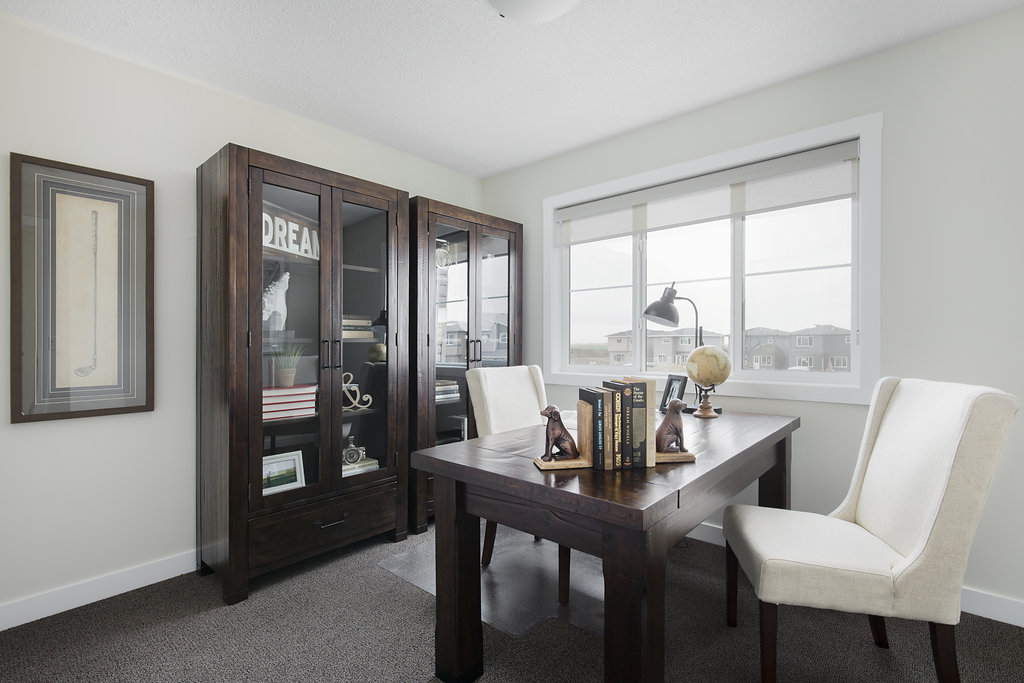 Photo: The Tryon Showhome in Cornerstone in northeast Calgary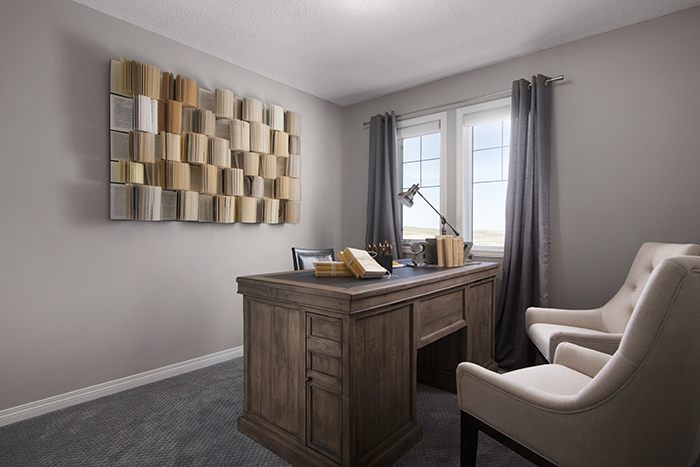 Photo: The Wysteria Showhome in Redstone in northeast Calgary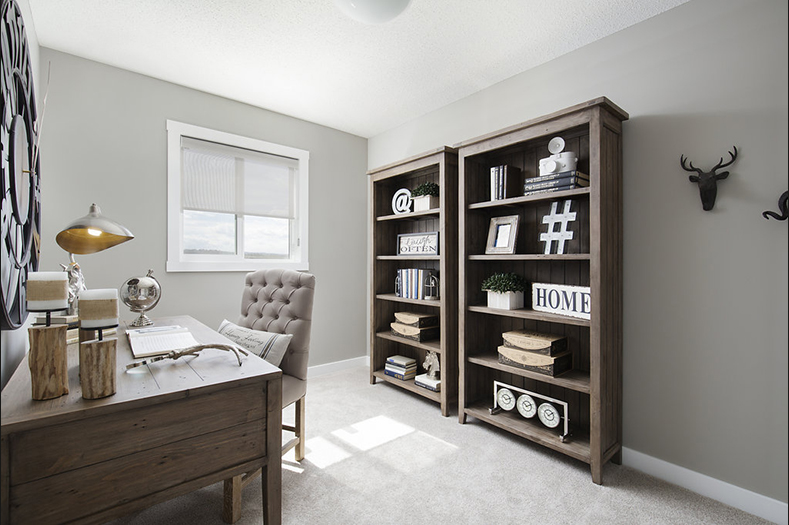 Photo: The Samara II Showhome in Legacy in southeast Calgary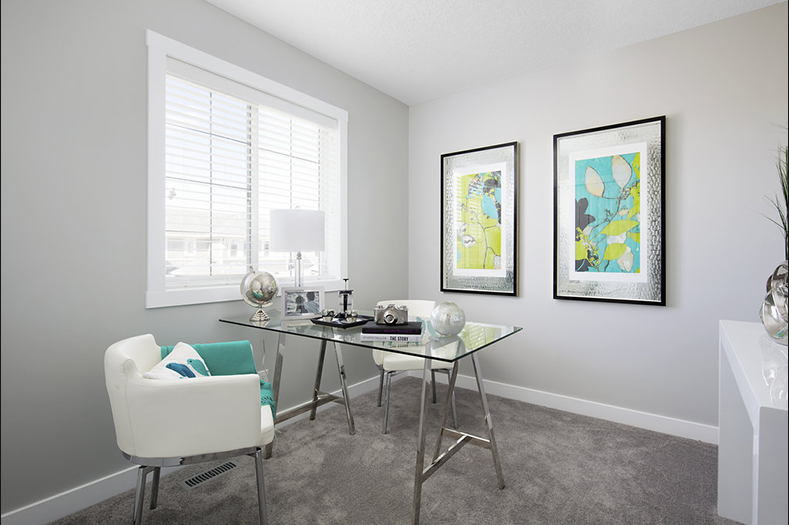 Photo: The Tivoli Showhome in Hillcrest in Airdrie
Lounging Area or IT Centre
Main floor lifestyle rooms are popular on some of our Shane Homes floorplans and are often used as a formal dining room or a home office. Another idea for this space is to convert it into a room where you can kick back and relax, read a book or hangout with your guests, as we did in our Tofino II showhome in Redstone. Add stripes to create an illusion of a larger space; this is also an inexpensive and fun way to decorate a wall versus purchasing artwork. Or create a dual IT centre as we have done in our Tofino II showhomes in Hillcrest and Midtown in Airdrie. Alternatively you can use the lifestyle room as a formal dining room as pictured in our Manhattan showhome in Cornerstone.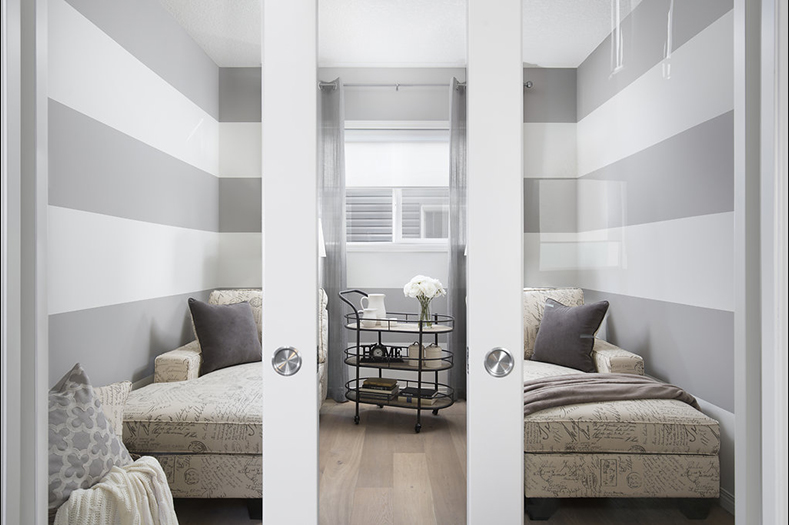 Photo: The Tofino II Showhome in Redstone in northeast Calgary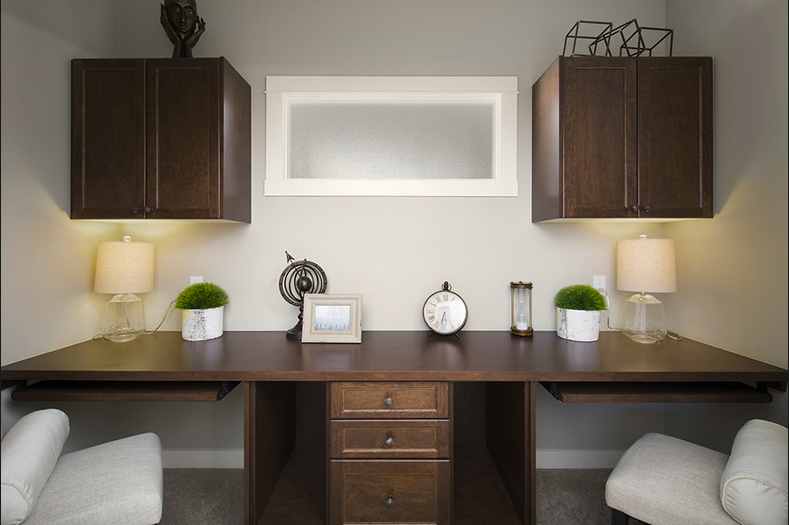 Photo: The Tofino II Showhome in Midtown in Airdrie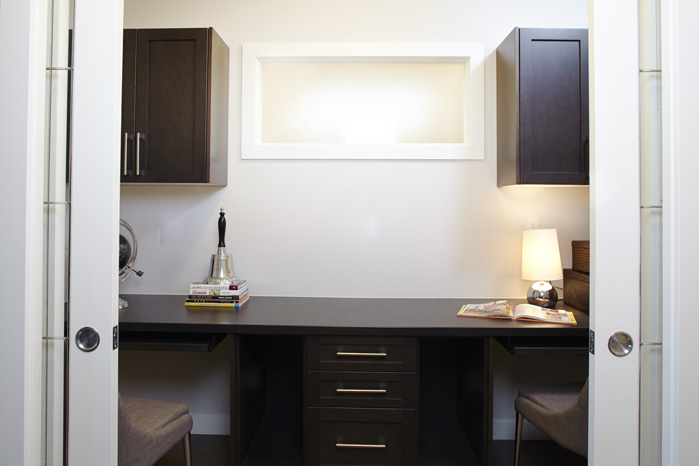 Photo: The Tofino II Showhome in Hillcrest in Airdrie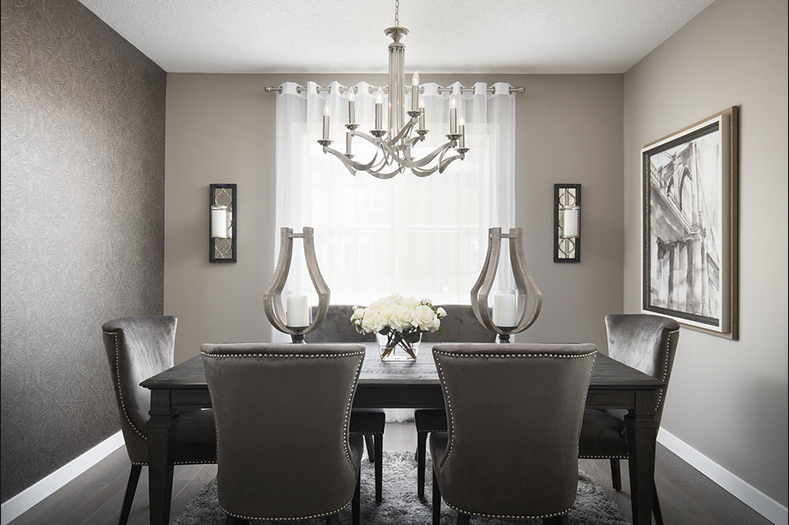 The Manhattan Showhome in Cornerstone in northeast Calgary