Shane Homes is excited to sponsor the 19th year of the Every-Yard-Counts Program, a charitable initiative with the Calgary Stampeders.
Every Yard Counts, presented by Shane Homes, features player visits to the Alberta Children's Hospital the day before every home game throughout the course of the season. The program also gives two patients from the hospital's oncology unit the chance to attend a home game as personal guests of Vince Danielsen, who played with the Stamps from 1994 to 2001 and won two Grey Cup rings. Danielsen started the program in 1997 because he himself is a childhood cancer survivor.
Shane Homes donates 200 tickets to the hospital for patients to utilize as part of the program.
On Thursday, June 25 this charitable initiative was launched with Stampeders alumnus Vince Danielsen, Every Yard Counts player representative Brandon Smith and other members of the current Stampeders team as well as members of the Outriders cheer team, Ralph the Dog and patients at the Alberta Children's Hospital.
Some of our marketing team from Shane Homes were there to enjoy the launch and shared these photos.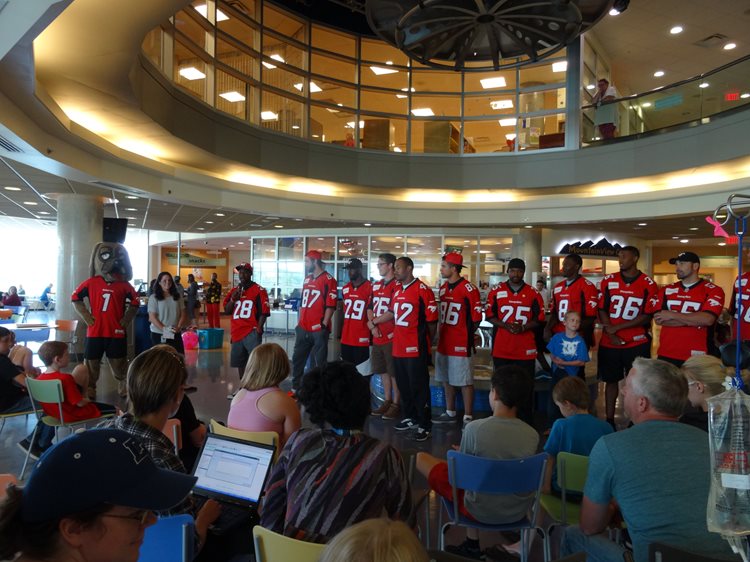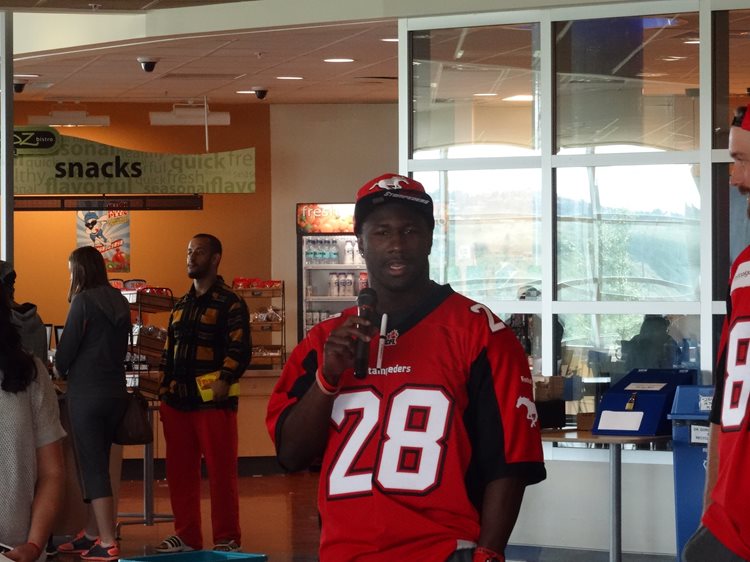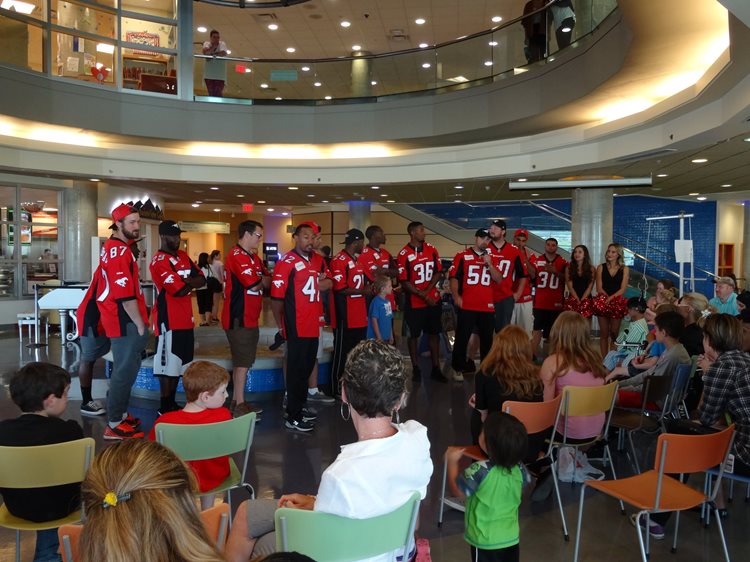 Members of the Outriders cheer team led the crowd in a cheer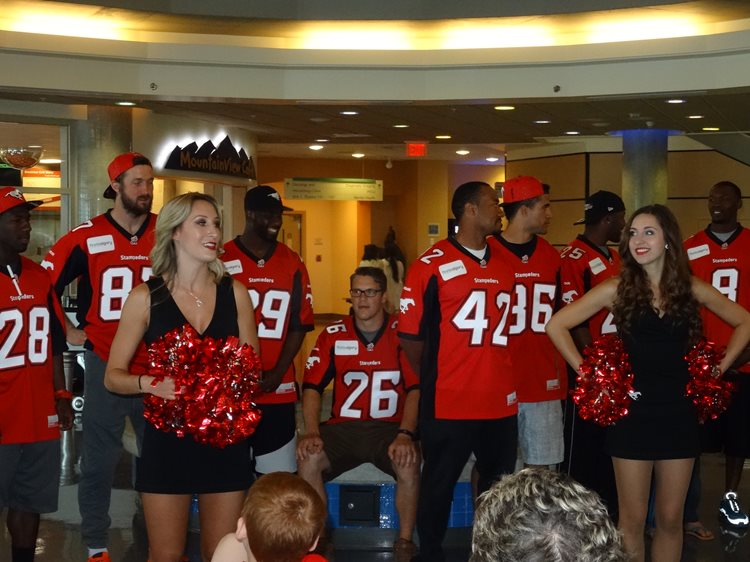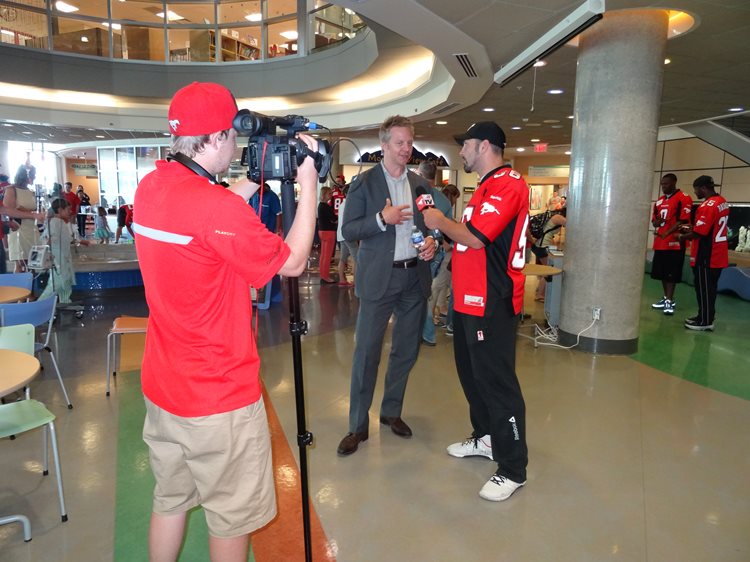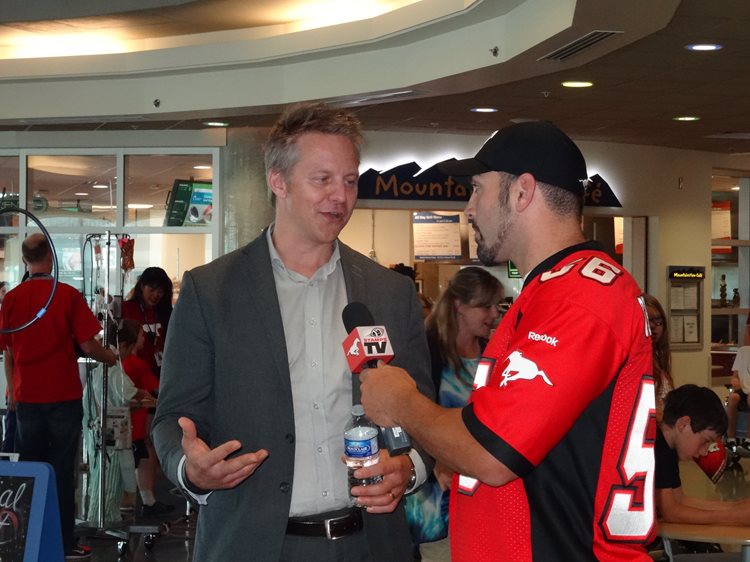 Stamps alumnus Vince Danielsen being interviewed for Stamps TV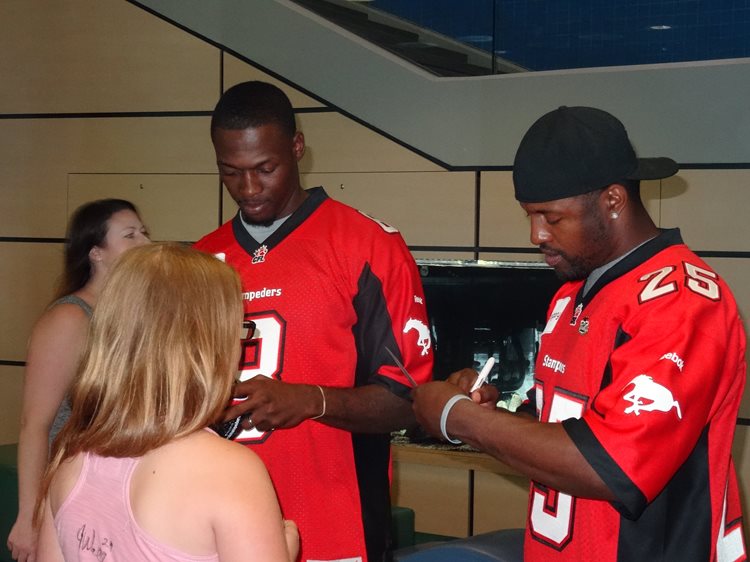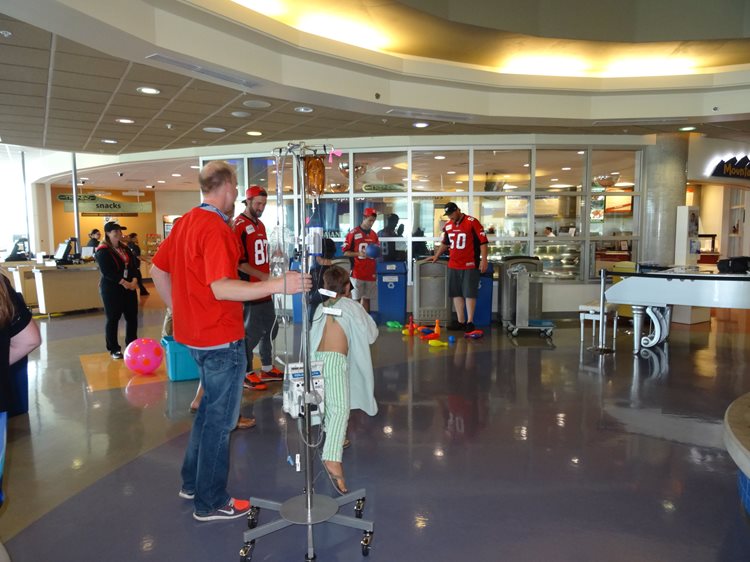 The Calgary Stampeders played some fun games with the kids at the hospital during the program launch.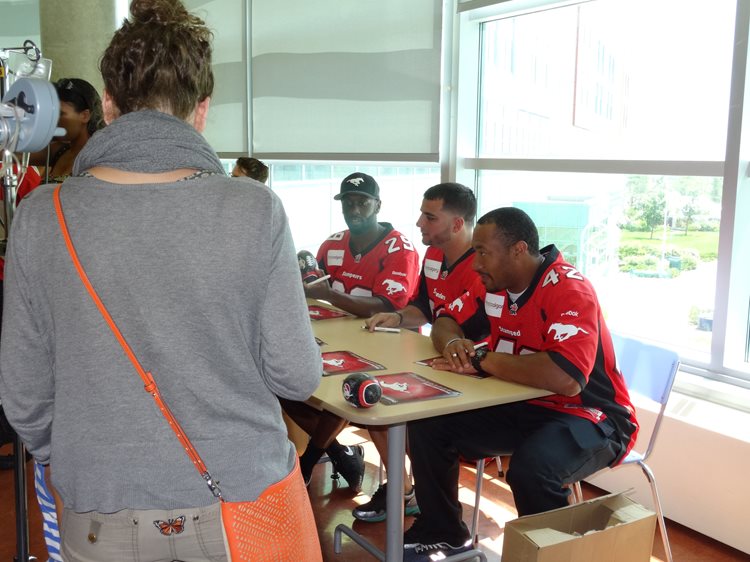 Autograph signing with the Calgary Stampeders