Have you ever wondered how Interior Designers decorate their own homes for the holidays – or more specifically their Christmas trees? Whether they go buy the newest decorations every year or prefer a more traditional look?
Thanks to our talented team of designers – Kal, Marion, Brandy, Natasha and Catriona, for sharing their homes for the holidays with us.
Their trees are as unique and different and special as each one of them is. About the only commonality we can find between them all is their Christmas spirit!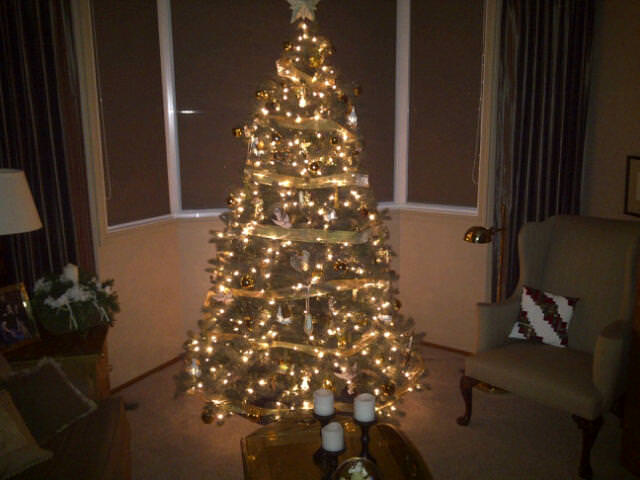 Clear lights, gold ribbon and coordinated decorations make this tree almost glow from within!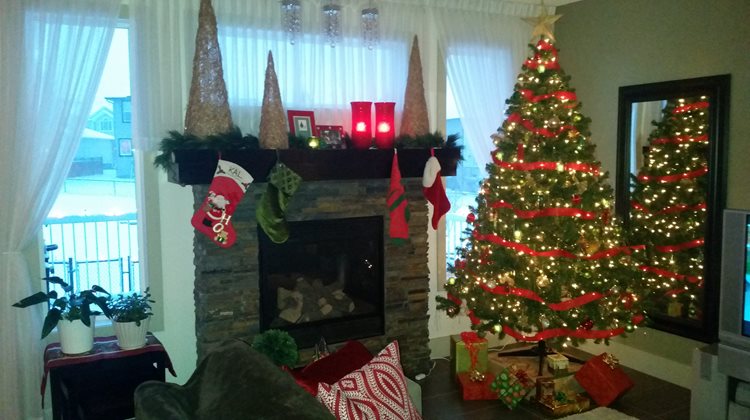 Clever placement of a full size mirror behind the Christmas tree doubles the wow factor!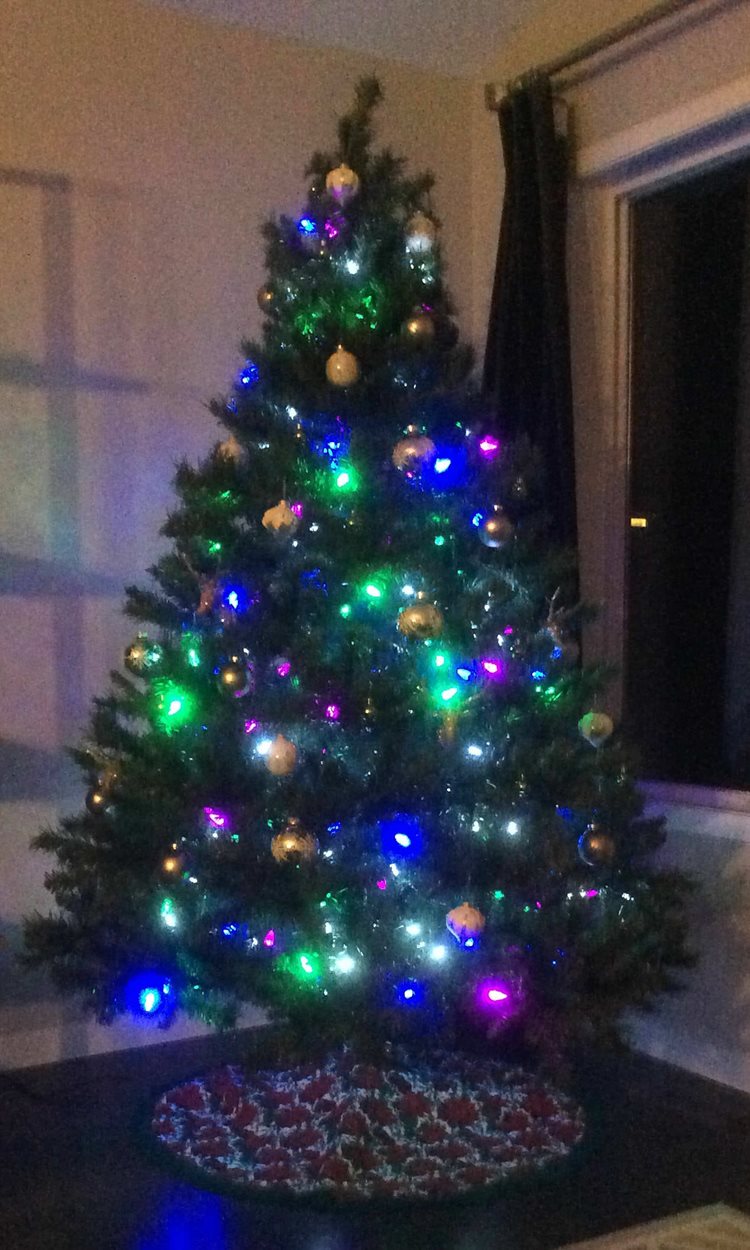 Who says you need a star or angel at the top of your tree? This contemporary tree uses some non-traditional Christmas colours that are popular this year including hot pink and sky blue.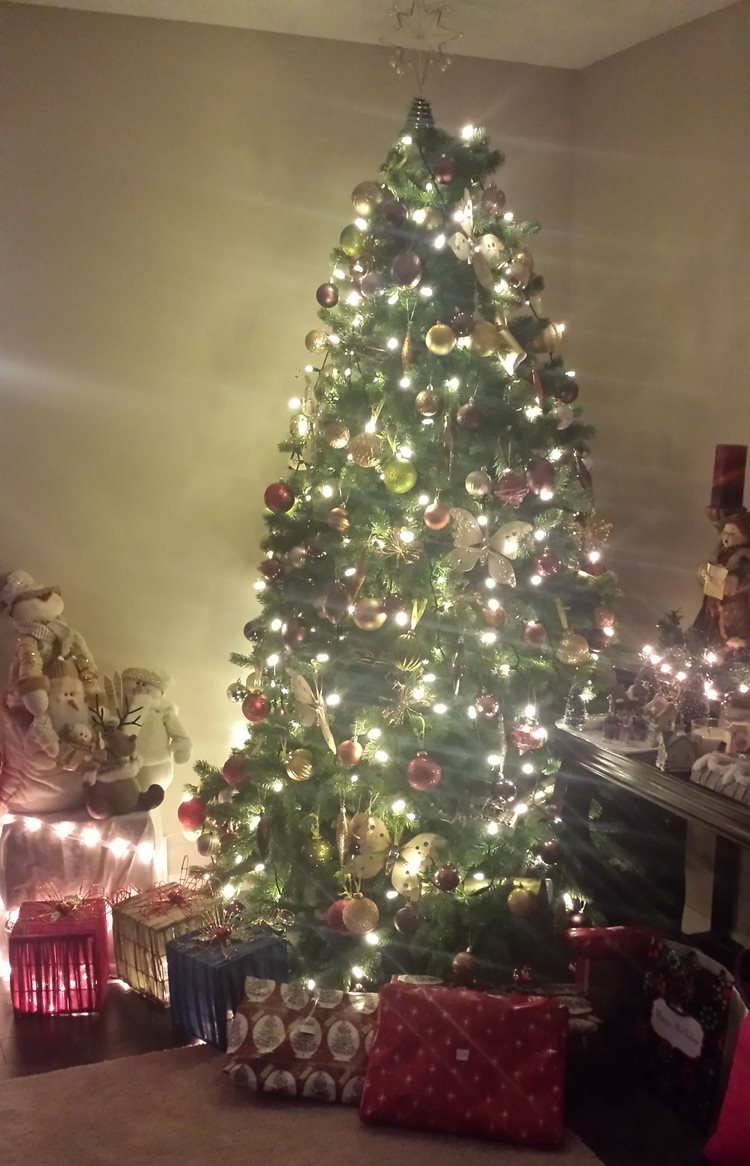 This tree mixes traditional gold ornaments with some whimsical butterflies and rich red and brown ornaments.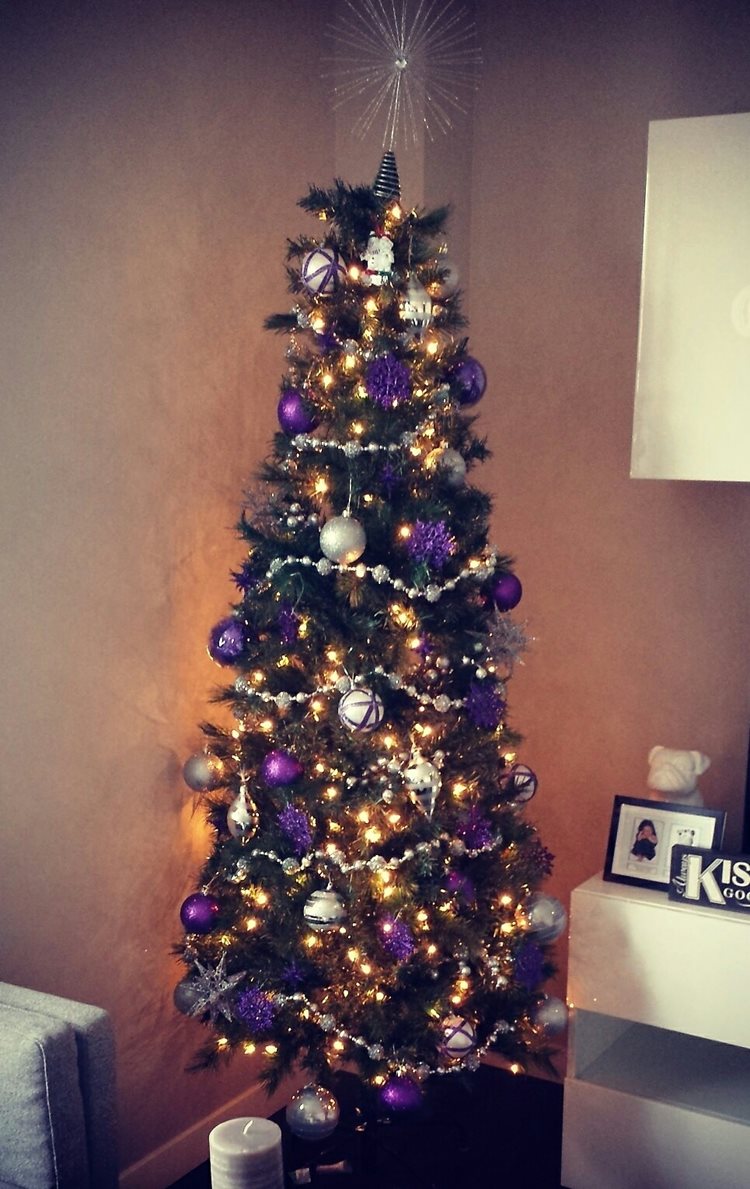 Space constrained! Go up instead of out! This tree is fit for royalty in it's purple splendor!